Schoolchildren from Kamchatka at JINR
News, 08 December 2022
At the end of November, 12 schoolchildren from the Kamchatka region, winners of the Vitus Bering – 2022 Complex Regional Olympiad on natural sciences, visited the Joint Institute for Nuclear Research. During the three days spent in Dubna, the students visited the JINR laboratories, got acquainted with the ongoing scientific projects, took part in a workshop on programming, and listened to a number of lectures by JINR specialists.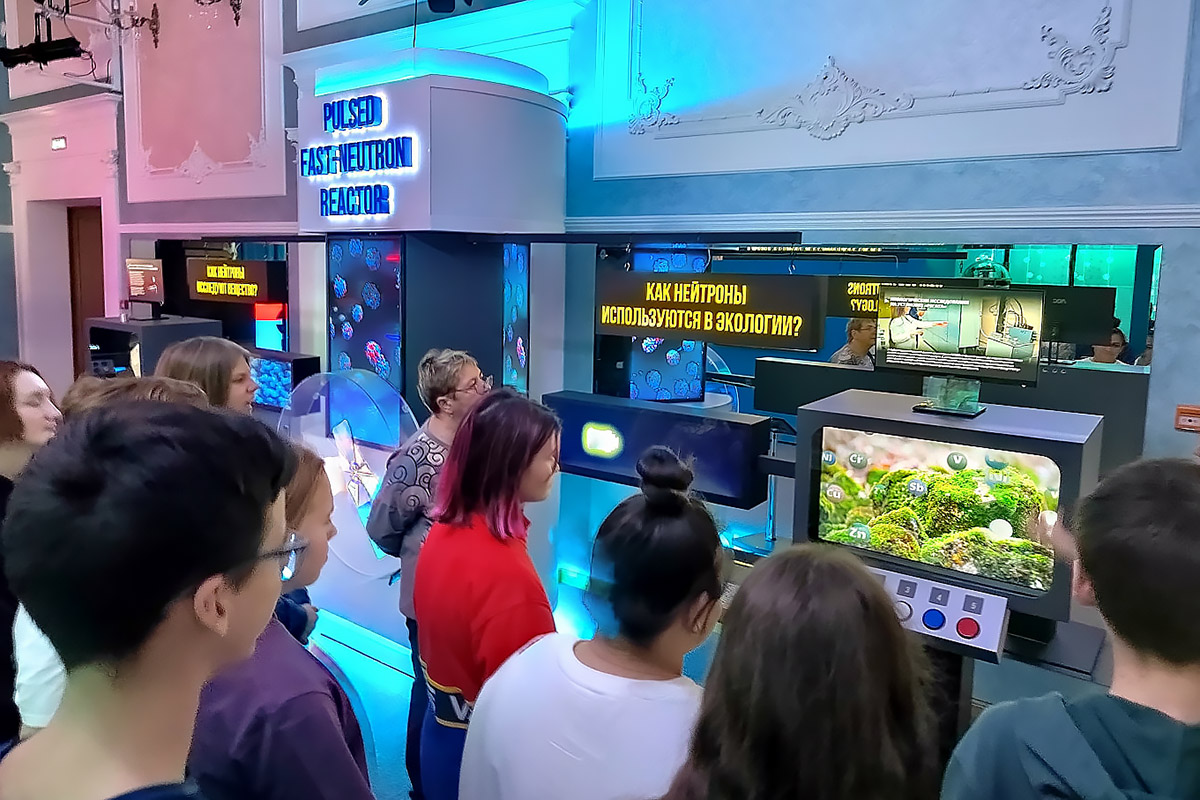 The visit took place as part of the work of the JINR Infocenter opened in May 2022 at Vitus Bering Kamchatka State University (KamSU) in Petropavlovsk-Kamchatsky. The opening of the IC at KamSU enhanced the career guidance activity in Kamchatka and made it possible to introduce schoolchildren to the advanced achievements of JINR.
The Complex Regional Olympiad "Vitus Bering – 2022" on natural sciences (physics, chemistry, biology, computer science, mathematics) was organized by KamSU together with Kamchatka Institute for the Development of Education, MIPT, and JINR. Based on the results of two stages, 12 winners were selected among students of 8-10 grades. With the support of JINR, the Department of Education of Petropavlovsk-Kamchatsky, and the JINR Infocenter at KamSU, the winners of the Olympiad were able to come to Dubna.