Сeremonial opening of the Dubna bridge
News, 29 November 2018
Today, on 29 November 2018, a ceremonial opening of the bridge over the Volga river was held in Dubna. It is a truly historical event in the life of the science city Dubna that has been awaited for many years by literally all its citizens.
It was constructed ahead of time and brought into service by the Russian construction company "Mostotrest", one of the largest Russian heavy construction company focused in the construction of roads, rail, bridges and highways. This company also participates in construction of the Crimea bridge over the Kerch Strait. It is worth mentioning that the bridge constructed in Dubna is unique due to its length of the central span.
The festive opening ceremony was attended by Presidential Plenipotentiary Envoy to the Central Federal District I.O. Shchegolev, Governor of the Moscow Region A.Yu. Vorobyev, Deputy of the State Duma of Russia I.K. Rodnina, Head of the Dubna City N.M. Danilov as well as heads of the city-forming companies, namely Director-General of MKB Raduga V.N. Trusov and JINR Director V.A. Matveev. The JINR leadership was also represented by JINR Vice-Director B.Yu. Sharkov, JINR Chief Engineer B.N. Gikal, and FLNR Director S.N. Dmitriev.
Opening the festive ceremony, Plenipotentiary of the RF President I.O. Shchegolev congratulated Dubna citizens highlighting that this beautiful and unique object was constructed with the support of the Russian President V.V. Putin and active position of Governor of the Moscow Region A.Yu. Vorobyov, as well as thanks to work and high professionalism of bridge constructors. At the ceremony, numerous congratulations were addressed to Dubna citizens. They expressed wishes to unload the transport infrastructure of the city thus not only increasing the livings standards of Dubna citizens and city medical care but also contributing to innovation, economical and tourist development of the city.
After the ceremonial cutting of the red ribbon, a symbolic ride of construction cars of the "Mostotrest" company marked the launch of the road traffic over the bridge.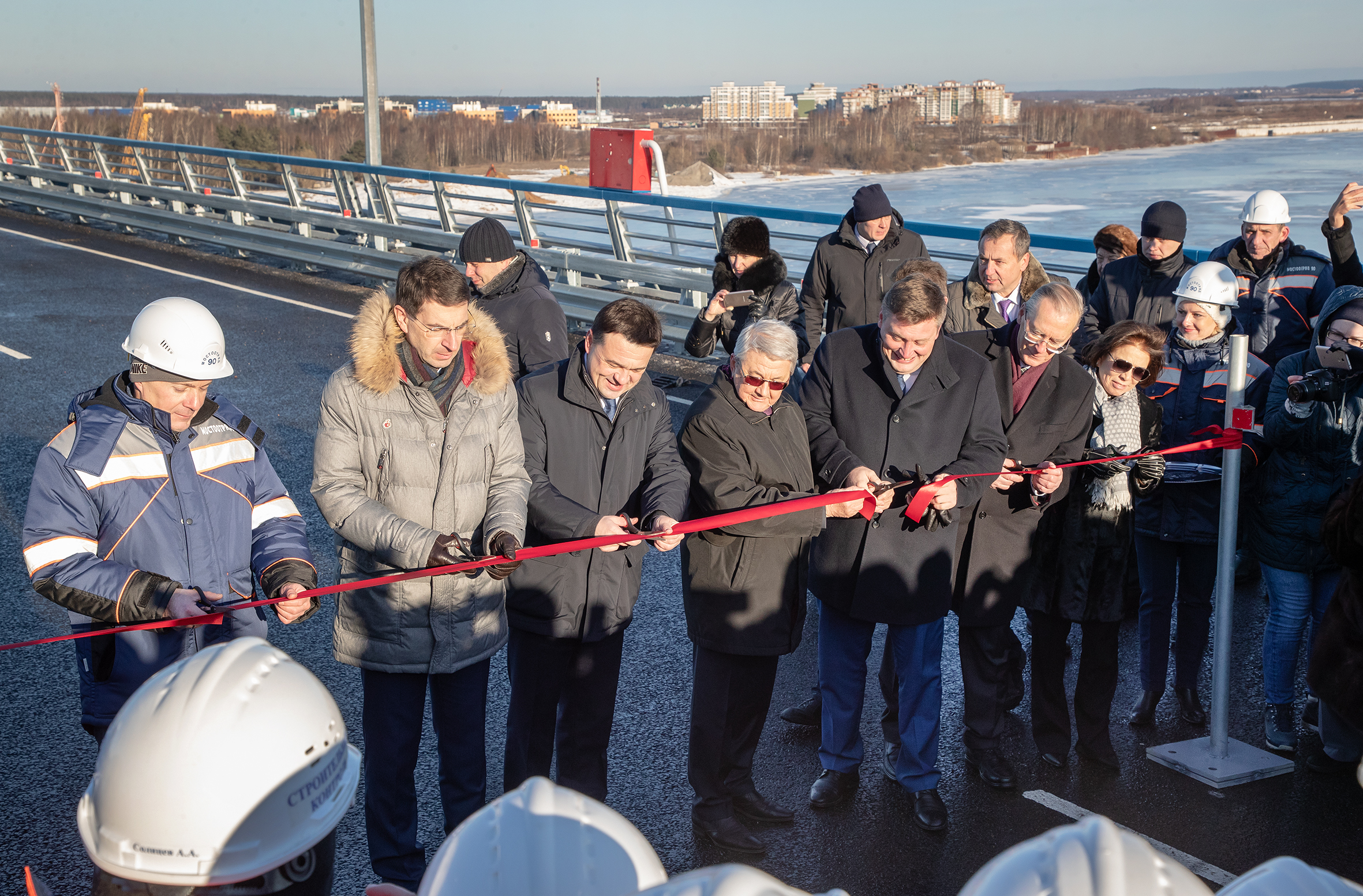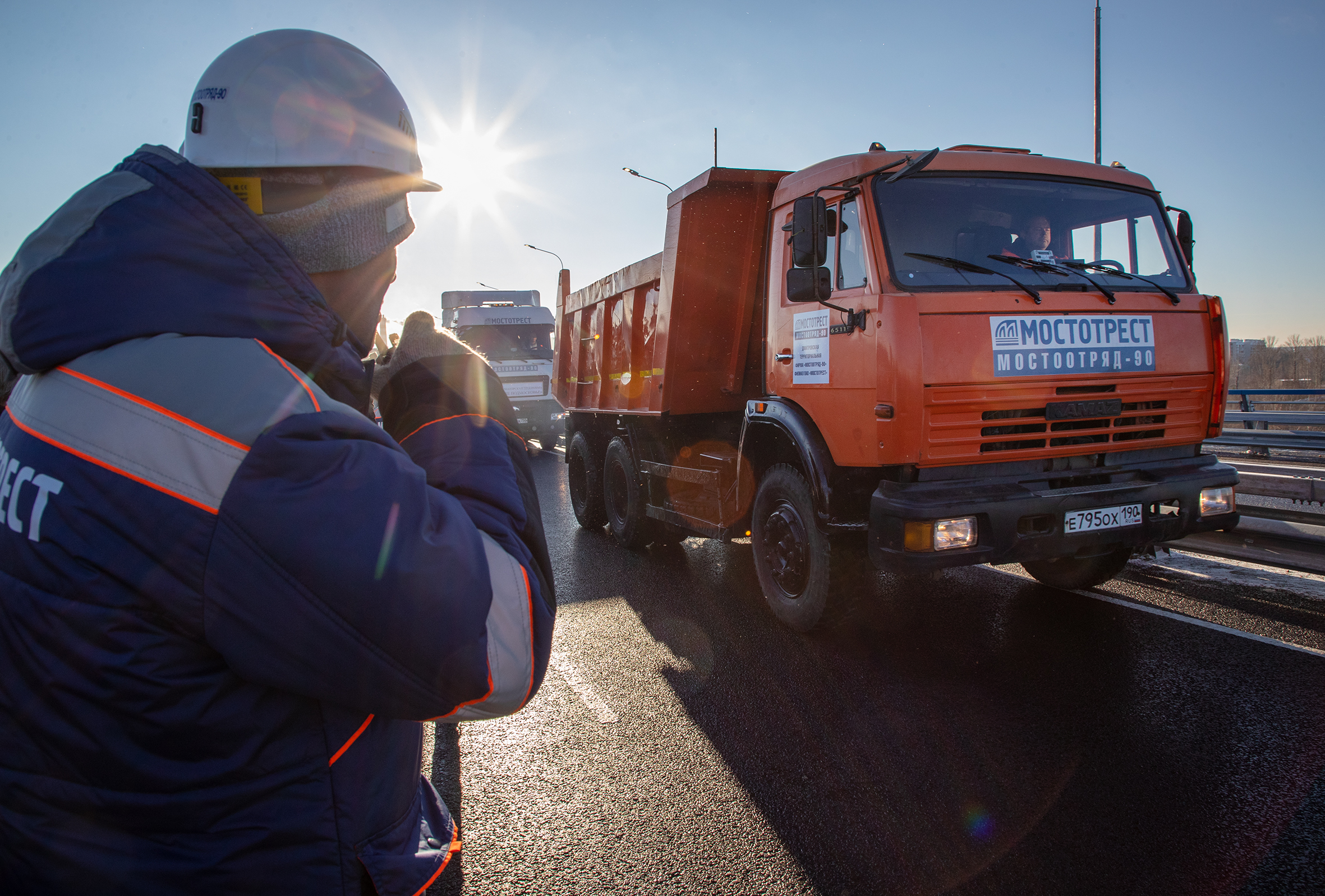 Photos by Igor Lapenko
Special news coverage about opening of the bridge, News 360°