SINP MSU informs with great sorrow
News, 04 November 2020
On 3 November 2020, the Skobeltsyn Institute of Nuclear Physics of the Moscow State University (SINP MSU) informs with great sorrow that Director of the SINP MSU Mikhail Igorevich Panasyuk suddenly passed away in the 76th year of life.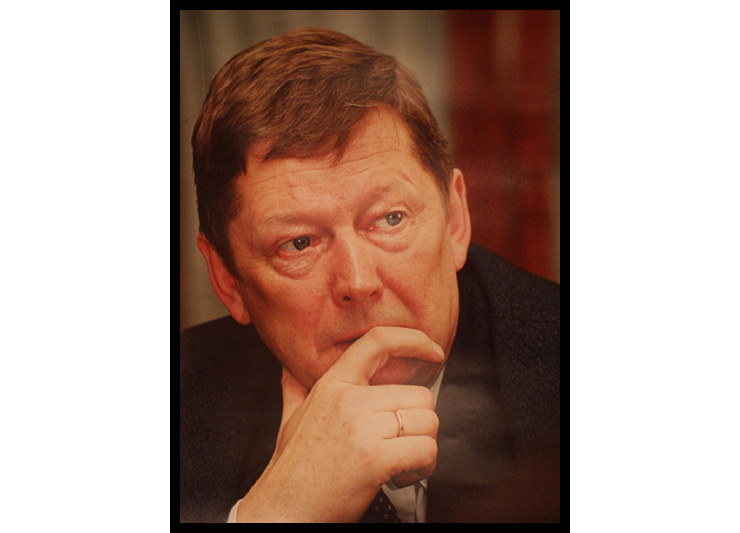 Mikhail Igorevich Panasyuk
14.08.1945 – 03.11.2020
Condolences
The Directorate and the international staff of the Joint Institute for Nuclear Research express their most sincere condolences on the untimely death of Mikhail Igorevich Panasyuk.
He was an outstanding Russian scientist, Doctor of Physics and Mathematics, Professor, the author of fundamental space studies on Earth's satellites, the initiator and head of fruitful scientific and applied experiments, the author of a series of bright scientific articles and reports, monographs and textbooks. He led active scientific, science-organizational and teaching activities and made an invaluable contribution to the development of national and world science in the fields of space physics and cosmic ray physics.
Mikhail Igorevich was a long-standing head of the SINP MSU and a friend of Dubna and JINR. He was one of the founders of the MSU Interfaculty Center "Structure of Matter and New Materials", which has been operating for more than 20 years now on the basis of the SINP MSU Branch in Dubna. It conducts its scientific activities jointly with JINR and ensures the development of the training system of specialists on our Institute's basis not only in the fields of physics but also a number of other specialities, including chemistry and material sciences.
We express our deep and sincere condolences, as well as our words of sympathy and support to relatives and friends of M. I. Panasyuk.
The good memory of this bright man and wonderful scientist will always remain in our hearts.
JINR Directorate
The funeral ceremony of Mikhail Igorevich will be held on Saturday, 7 November at 10.00 AM. Due to the worsening of the epidemiological situation and in accordance with the wishes of Mikhail Igorevich's widow Galina Germanovna, the farewell will be organized in a remote format via the Zoom platform.

Zoom Link: https://zoom.us/j/98103352067?pwd=N2xlb25rTzdLSWFDTzdyQlBXUHRlQT09
Conference ID: 981 0335 2067
Access Code: 031755