Solenoid has arrived in Russia!
News, 26 October 2020
The Janis cargo container ship has arrived at the port of St. Petersburg and has delivered a superconducting solenoid magnet produced by the ASG company (Italy) for the MPD/NICA detector to Russia.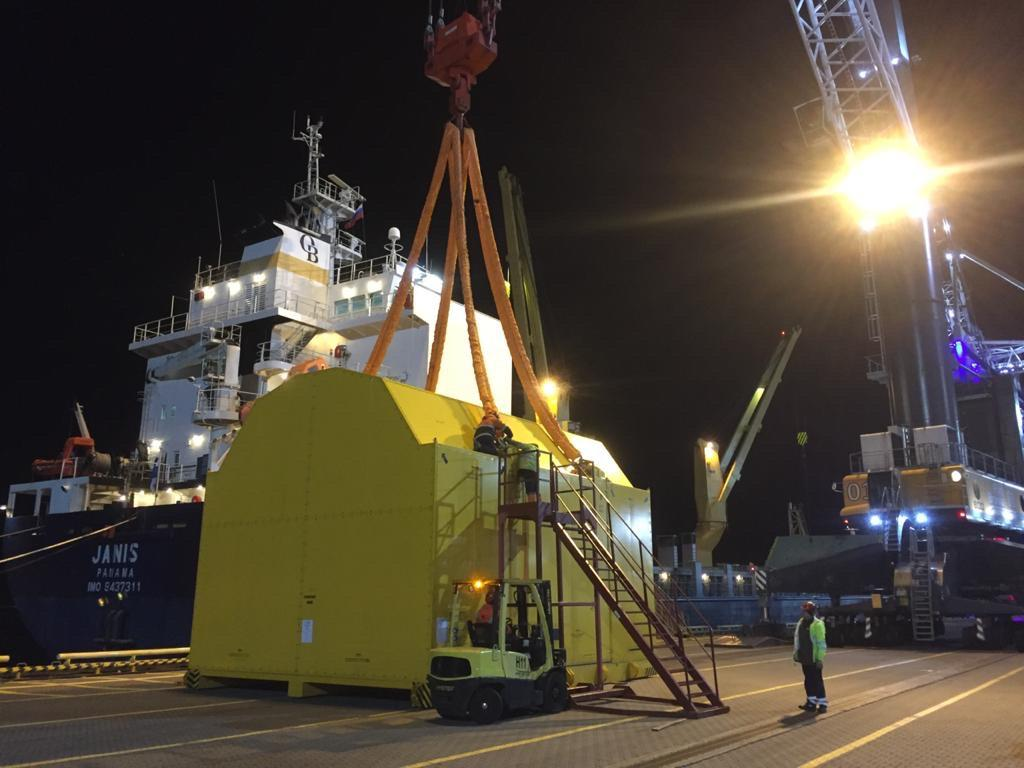 The MPD hall of the NICA accelerator complex is ready to receive a valuable cargo – 13 plates and 2 supporting rings of the MPD magnetic circuit designed to install the solenoid have already been assembled to a high precision. After the completion of customs formalities the magnet will be sent by water from the port of St. Petersburg to Dubna. It is important for the magnet to finish its way before the end of the navigation on river and canal waterways (navigation on the Volga river closes in mid-November).
Information of VBLHEP