"Tensor" continues scientific and technical cooperation with JINR
News, 20 November 2019
The JSC "Tensor" has launched the production of modules of electromagnetic calorimeters (EMC) for the unique accelerator mega-science complex NICA. For this purpose, the company has opened a new assembly site in the shop of integrated assembly and mounting production (KSP-40).
"Subject to the terms of the contract, we are supposed to produce 104 such modules in half of a year completed with fibre-optic cables. The customer offered design documentation. Scientists of the Joint Institute have developed the electromagnetic calorimeter for Nuclear Research, and we carry out the batch production of this device. The modules consist of EMS towers. We will create 1664 such towers until the end of the year," Evgeny Kolganov, a leading specialist in KSP-40 production preparation at JSC "Tensor", said.
It should be reminded that the launch of the NICA collider being constructed in Dubna is scheduled for 2020.
More Information on JINR-Tensor Cooperation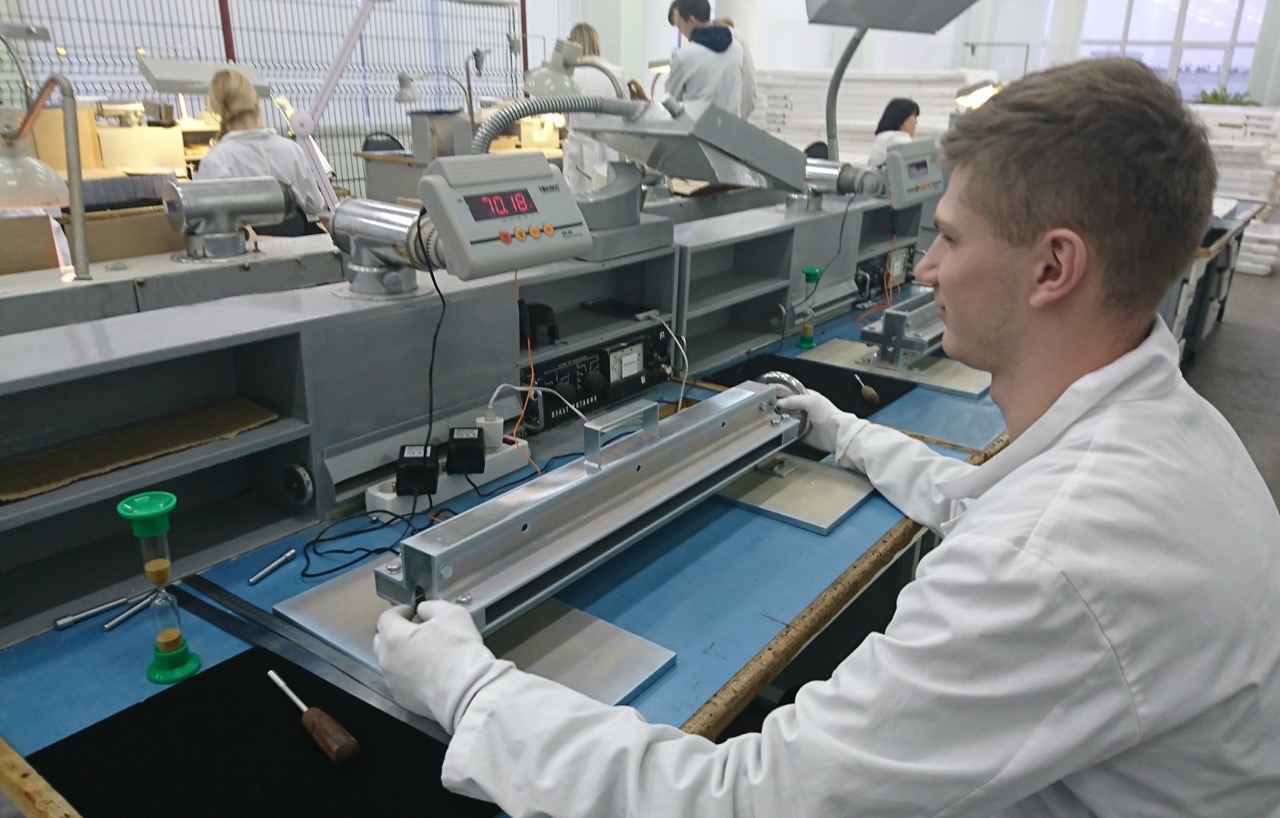 Source: "Dubna" Channel