The 11th International School in Bulgaria
News, 07 June 2018
On 14 – 18 May 2018, following the tradition, a delegation from JINR visited sunny Bulgaria to popularize activities of the Joint Institute for Nuclear Research among students studying physics. Lecturers of the Institute from all the JINR laboratories, organizers of the School, more than 40 students from Bulgaria, Macedonia, Greece and Turkey arrived at the picteresque mountain resort Borovets not far from Sofia.
The School was opened by Deputy Chairman of the Nuclear Regulatory Agency of Bulgaria Aleksey Aleksiev, Director of the BAS Institute for Nuclear Research and Nuclear Energy Dimitr Tonev and Professor of the INRNE BAS Chavdar Stoyanov who are permanent members of the organizing committee.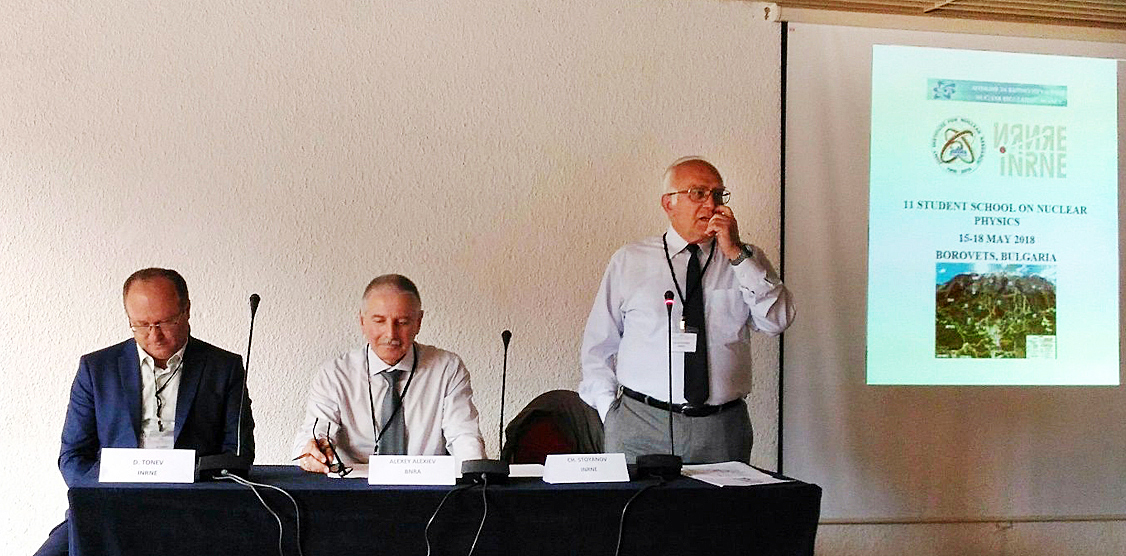 From left to right: D. Tonev, A. Aleksiev, Ch. Stoyanov
The programme of the School was quite intensive: a working day of students and teachers began at 9.00 AM and ended at about 7:00 PM. However, thanks to hospitality of the organizers, fresh, bracing mountain air and excellent cuisine, "the hardships of the lessons" were not so unbearable, young people listened to lectures with attention, actively participated in discussions and asked questions.
Recreation programme was also well organized: every evening participants gathered for a friendly dinner at which it was possible not only to continue discussions but also to dance.
On the final day of the School, the JINR delegation met with the organizers to sum up the milestones of the event and to discuss plans. It is obvious that the School in Bulgaria is very popular among students-physicists and has become an obligatory part of their professional orientation. More and more young people from Bulgaria come to work in JINR, and we hope that this stream will become richer.
On behalf of colleagues and lecturers we would like to thank the organizers of the School for brilliant preparation of this event. We will be waiting for another, the 12th "JINR Days in Bulgaria"!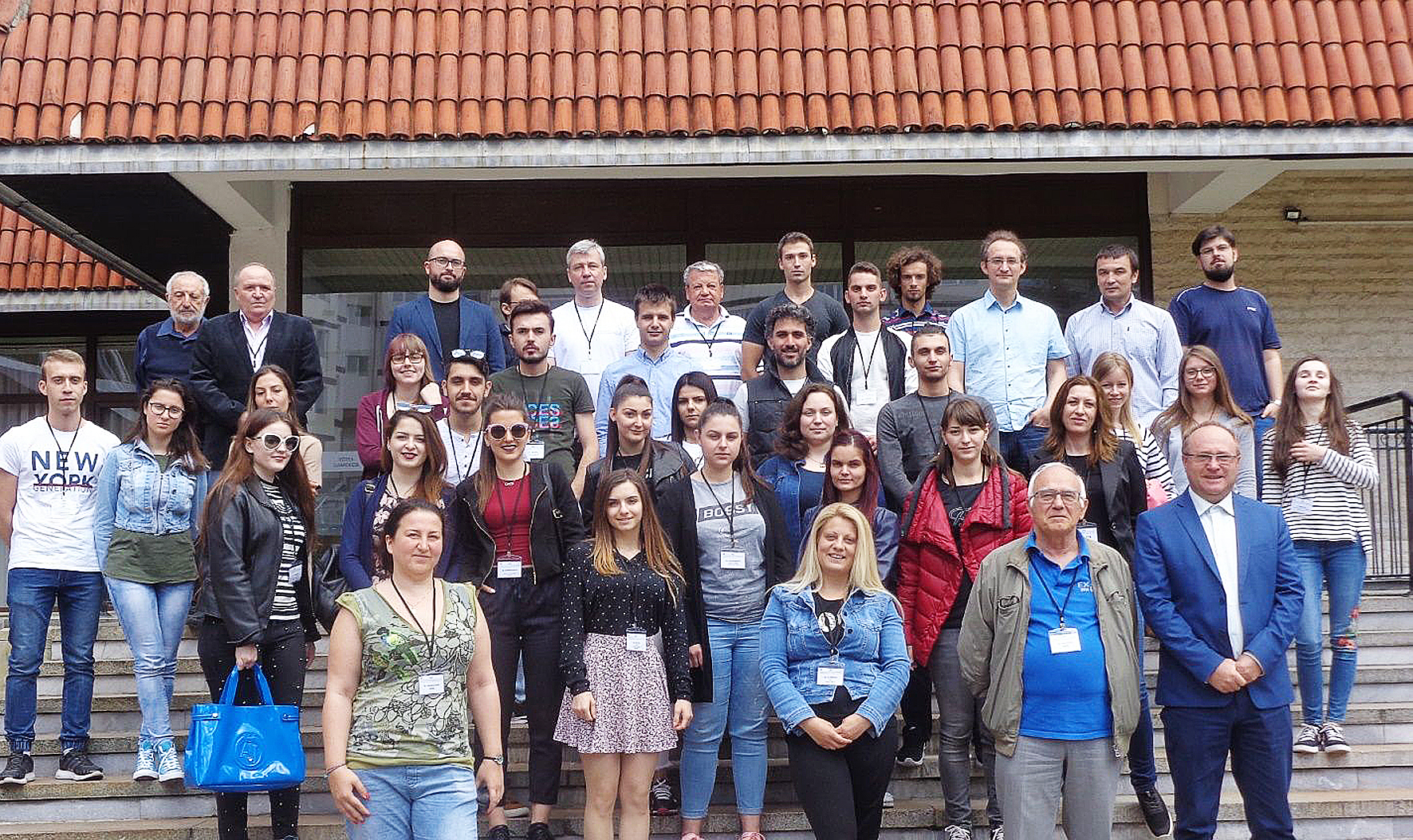 Nikolai Dokalenko, Dmitri Peshekhonov
By the article of the JINR Weekly Newspaper