The 11th Internship for young scientists from the CIS countries was launched
News, 15 May 2018

On 14 May 2018, the 11th internship for young scientists and specialists from the CIS countries organized by the International Innovative Nanotechnology Centre of the CIS countries (ININC) with the support of the Intergovernmental Foundation for Educational, Scientific and Cultural Cooperation (IFESCCO) was launched in the Green Hall of the International Conference Hall (http://ininc.jinr.ru and http://innovation.jinr.ru).
At the opening ceremony, ININC Director Alexander Vasilievich Ruzaev spoke about the history of creation of the Centre, its aims and fields of activities. The Centre was established in 2009, and 215 young scientists from more than 50 scientific organizations of the CIS countries have had a possibility to work at the laboratories of the Joint Institute for Nuclear Research since then.
This year, researchers, teachers, engineers, post-graduate students and students from Azerbaijan, Armenia, Belarus, Kazakhstan, Kyrgyzstan, Moldova, Tajikistan, Ukraine and Uzbekistan arrived at Dubna to participate in the internship programme. Participants of the internship will not only get acquainted with major fields of JINR scientific research and possibilities of the basic facilities but also learn what the interdisciplinary approach to scientific research is.
The programme of the internship comprises excursions to the JINR laboratories, lectures on particle physics, high energy physics, condensed matter physics with an outlook of methods used for study of materials, chemistry, and radiobiology. One of the days of the internship will be fully dedicated to acquaintance with the JINR structure, work of departments and various services.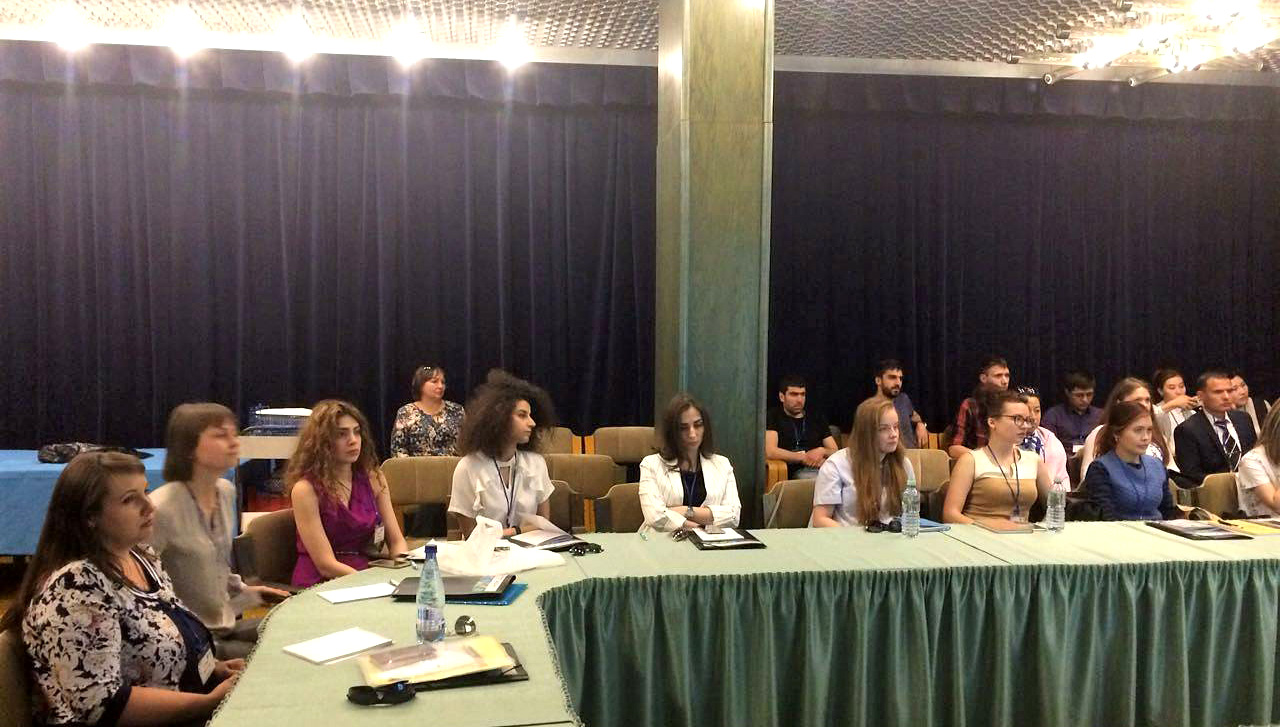 Participants will have to build research teams to unite young scientists keen on similar topics. This will provide not only the exchange of research and scientific–organizational experience but development of new approaches and ideas as well. Particularly for this task, the programme provides a special team training and business games. As soon as teams will be established and topics will be chosen, participants will go to the laboratories to perform practical work.
Furthermore, the programme includes so-called "thematic days" during which some topical issues related to scientific activities will be discussed in the format of the round table or workshops. One day will be dedicated to discussion of scientific and educational events held at the CIS countries' territory as well as support of innovation projects. Another day will be devoted to the meeting with the Association of Young Scientists and Specialists of JINR and the Council of Young Scientists and Specialists of the Moscow Region. At the Dubna State University participants will be introduced to the Prototyping Centre and the Engineering Centre. Acquaintance with experience of innovation management and commercialization of developments will be provided during the visit to Special Economic Zone "Dubna", the Nanocenter "Dubna" and the Territorial Innovative Cluster for Nuclear Physics and Nanotechnologies in Dubna.
The internship will be concluded by defense of projects and presentation of certificates.
Galina Myalkovskaya, the JINR Weekly Newspaper