Visit to the Centre for Advanced Research of Cuba
News, 12 March 2019
From 25 February to 5 March, a team of JINR staff members headed by JINR Vice-Director B.Yu. Sharkov worked in Havana. The aim of the delegation's visit was to get acquainted with tasks and opportunities of the Centre for Advanced Research of Cuba and to discuss plans for cooperation and joint research.
The Centre for Advanced Research of Cuba was founded in 2006. The key target of the Centre is research and developments in the fields of nanoscience and nanotechnologies. Nowadays, administrative and research buildings have been constructed and construction of the Conference Hall is being concluded. It is planned to construct the production building and the technopark in the future. Laboratories of the Centre have pure premises and are well equipped with the advanced analytical equipment, including facilities for scanning and fluorescent microscopy, liquid chromatography, mass spectrometry and many others.
As a result of work of the JINR staff in the Centre for Advanced Research of Cuba, directions for joint research were defined in the fields of production and study of new nanomaterials using ion-tracking technology, the use of track-etched membranes in biomedicine, pharmaceutical industry, agriculture and water cleaning as well as in the fields of study of the structure and properties of nanoparticles in biological objects, the use of nuclear methods, including synchrotron irradiation and neutron beams to determine nanoparticles' properties. Moreover, cooperation will be held in the fields of mathematical modelling of nanostructures and high-performance computing. Furthermore, plans for joint training of staff were worked out.
During the business trip, working visits were held with staff members of the National Centre of Biopharmaceuticals and the Cuban Neuroscience as well as with First Deputy Minister of Science, Technology and Environment of the Republic of Cuba F. Gonzalez and Ambassador of the Russian Federation in Cuba A.A. Guskov.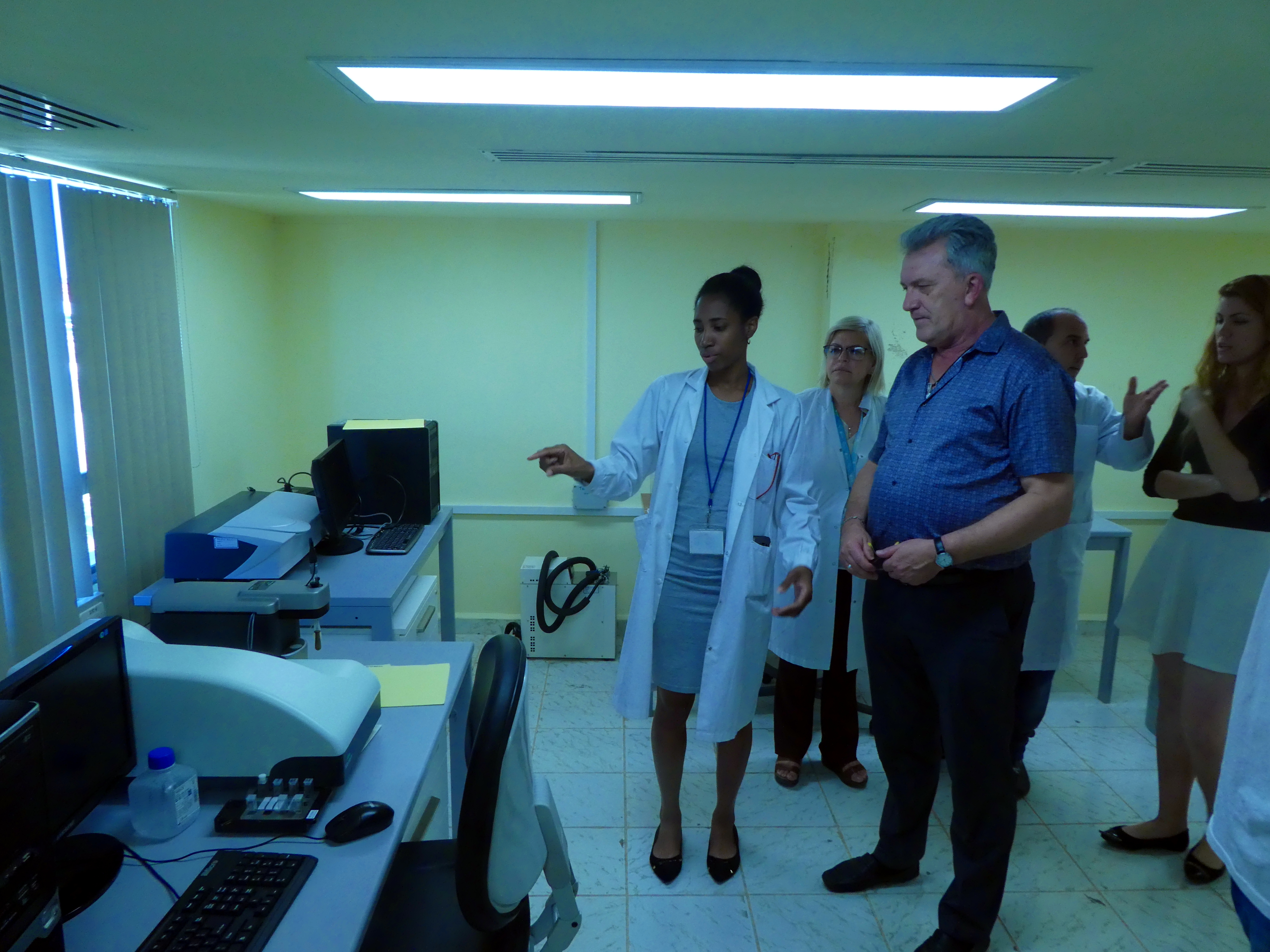 Alexey Zhemchugov, UC JINR