Vladimir Kekelidze at EEF foresight session
News, 04 September 2021
On 3 September, Far Eastern Federal University hosted the foresight session "Megascience infrastructure as a key element of technological leadership in modern industry". The session was held within the framework of the track "Priority-2030" of the FEFU techno-lounge "Invest in the Far East: Tech.Edu.Sci." of the VI Eastern Economic Forum (EEF).
The main subject of the discussion was the creation of the Russian Photon Source synchrotron on Russky Island, as well as the experience of scientific organisations that use synchrotron radiation sources in their activities and are involved in the creation of megascience installations.
The foresight session was attended by JINR Vice-Director Vladimir Kekelidze who told participants of the event about the construction of the NICA complex in Dubna.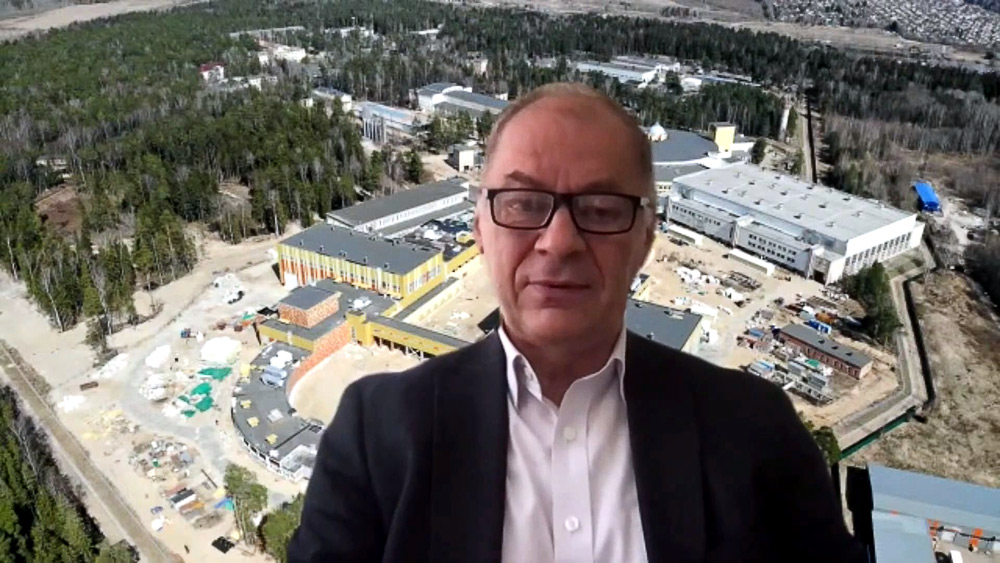 He noted that more than 500 employees of the Institute are involved in the implementation of the megascience project; three scientific collaborations have been formed, including more than a thousand scientists from different countries and scientific organisations of the world. "After putting all the installations into operation, the number of participants is expected to double," Vladimir Kekelidze said. He noted that many scientific and technical solutions of the project are pioneering, so the best global companies in their fields were involved in creating many systems.
In conclusion, he invited Far Eastern Federal University and the Far Eastern Branch of the Russian Academy of Sciences to join the implementation of the NICA project. "Thanks to these studies, we will open the door to a new, little-studied world," the JINR Vice-Director stressed.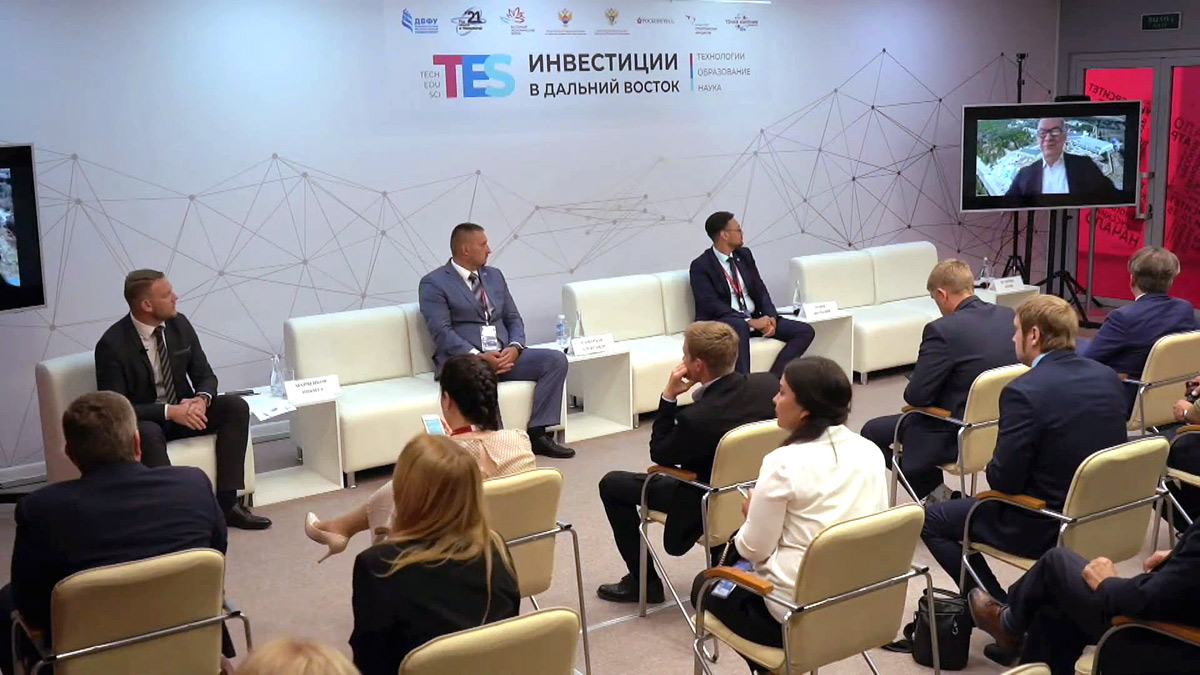 The session was attended by representatives of the Far East community: Academician of the Russian Academy of Sciences Yuri Kulchin, Scientific Director of the Institute of Automation and Control Processes of the Far Eastern Branch of the Russian Academy of Sciences, physicist and FEFU Vice President for Research Alexander Samardak, Deputy Chief Metallurgist of Progress PJSC AAC Anatoly Lunev. There were online speakers from leading scientific institutes of nuclear physics: Director of the National Research Center "Kurchatov Institute" Alexander Blagov and Deputy Director for Science Yulia Dyakova.
The discussion was moderated by Nikita Marchenkov, Chairman of the Coordination Council for Youth Affairs in the Sphere of Science and Education under the Presidential Council for Science and Education, acting Head of the synchrotron and neutron research complex of the NRC KI.
Synchrotron radiation sources, which are put into operation and are currently being built in Russia, are designed to move fundamental and applied science forward. Many participants of the foresight session agreed that it is difficult to imagine the development of breakthrough technologies without synchrotrons today – the list of branches of human activities for which these installations are necessary is so large. This list includes archaeology, the study of the world's oceans, the aerospace and automotive industries, mechanical engineering and metallurgy, the development of new drugs and materials, including for prosthetics, cancer treatment and even the study of the microstructure of food products to improve them, as well as many other areas.