Winners of International Drawing Competition announced
News, 13 April 2021
On 9 April 2021, the winners and participants of the international drawing competition were awarded. The Competition was dedicated to the 65th JINR anniversary and started on 1 February.
About 150 people from various countries (the Czech Republic, Kazakhstan, Poland, Romania, Russia, and others) sent more than 100 individual and team creative works.
There were four age categories: 1st category of 1-4 grades (7-10 years old), the second category was for 5-8 grade students (11-14 years old), 3rd group for 9-11 grades (15-17 years old), and the 4th age category was designed for adults (18-35 years old).
Summing up the results of the competition, the jury decided to include additional nominations to the major ones so that to award a larger number of works for their distinctness and implementation of creative ideas: "For succession of creative heritage", "For best representation of JINR projects", "Perfect execution", "Dubna city", and others.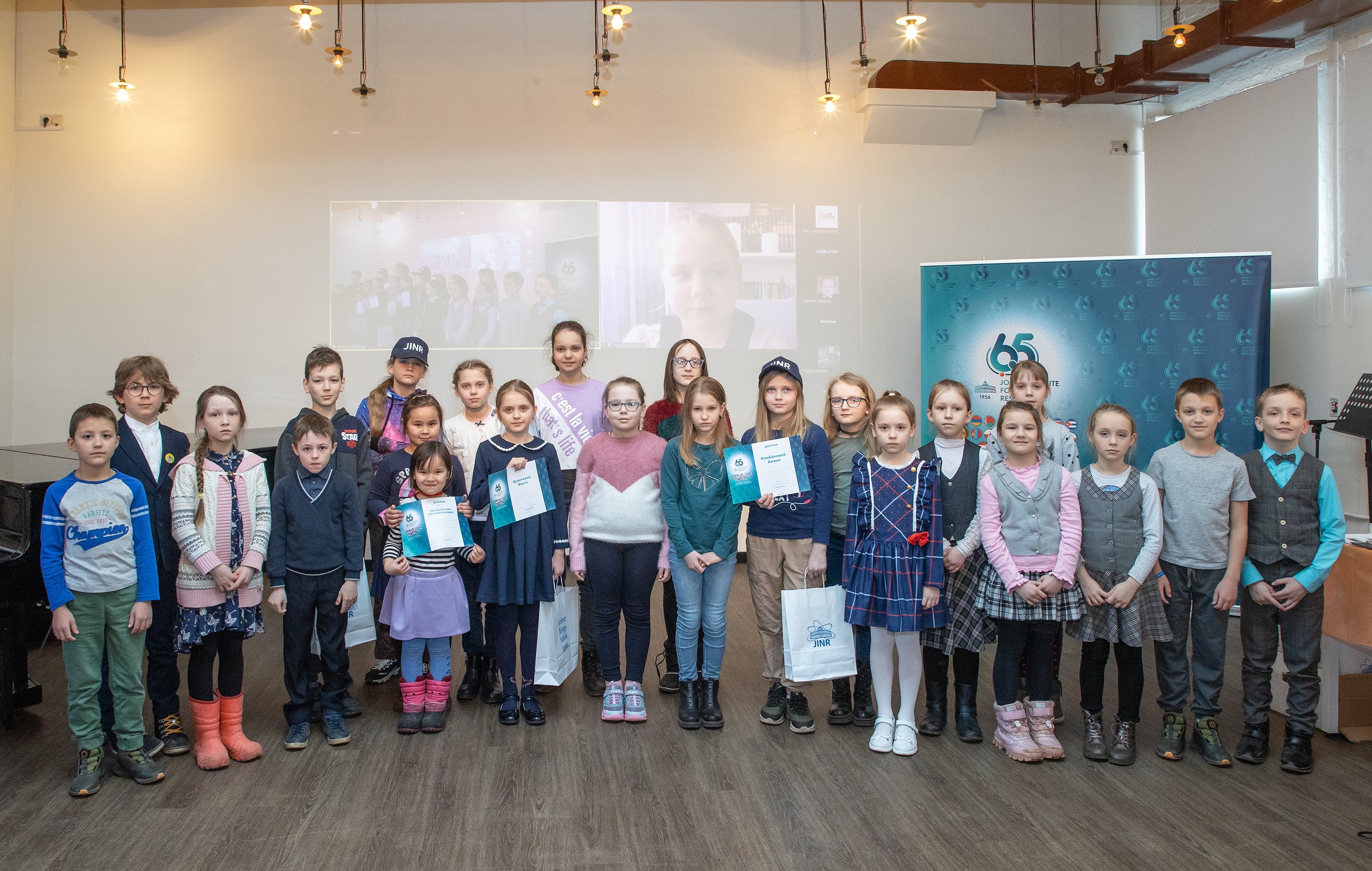 Photos by Igor Lapenko
Photos of several works by the winners:

Results of the competition with the list of participants and winners (.PDF, 56 Mb)
Information by UC JINR