Working meeting of JINR and STRABAG
News, 26 October 2021
On 25 October, the general contractor of the NICA project STRABAG and leaders of JINR discussed possible increase in the pace of work and improvement of efficiency at a meeting. On the same day, STRABAG representatives visited the construction site of the complex and evaluated the progress in the creation of the NICA collider.
At the meeting, the parties considered the status of the object, as well as the status of a so-called MEP complex, i.e. mechanical, electrical, and plumbing systems.
"In recent months, we have intensified not only cooperation but also all the works at the construction site despite the objective difficulties of working during the pandemic, transport and production restriction. To evaluate the progress of the project, I personally visit the construction site every three or four weeks. Now, the progress is obvious. Nevertheless, the task of today's meeting is to find ways for accelerating the implementation of the project by each party," JINR Director Grigory Trubnikov highlighted.
"Having visited the NICA construction site several months ago, today I was impressed with the progress achieved since then," a shareholder and member of the Management Board of STRABAG SE Clemens Haselsteiner said. "We face a number of challenges but I am convinced that all the set tasks will be solved in time thanks to our united efforts."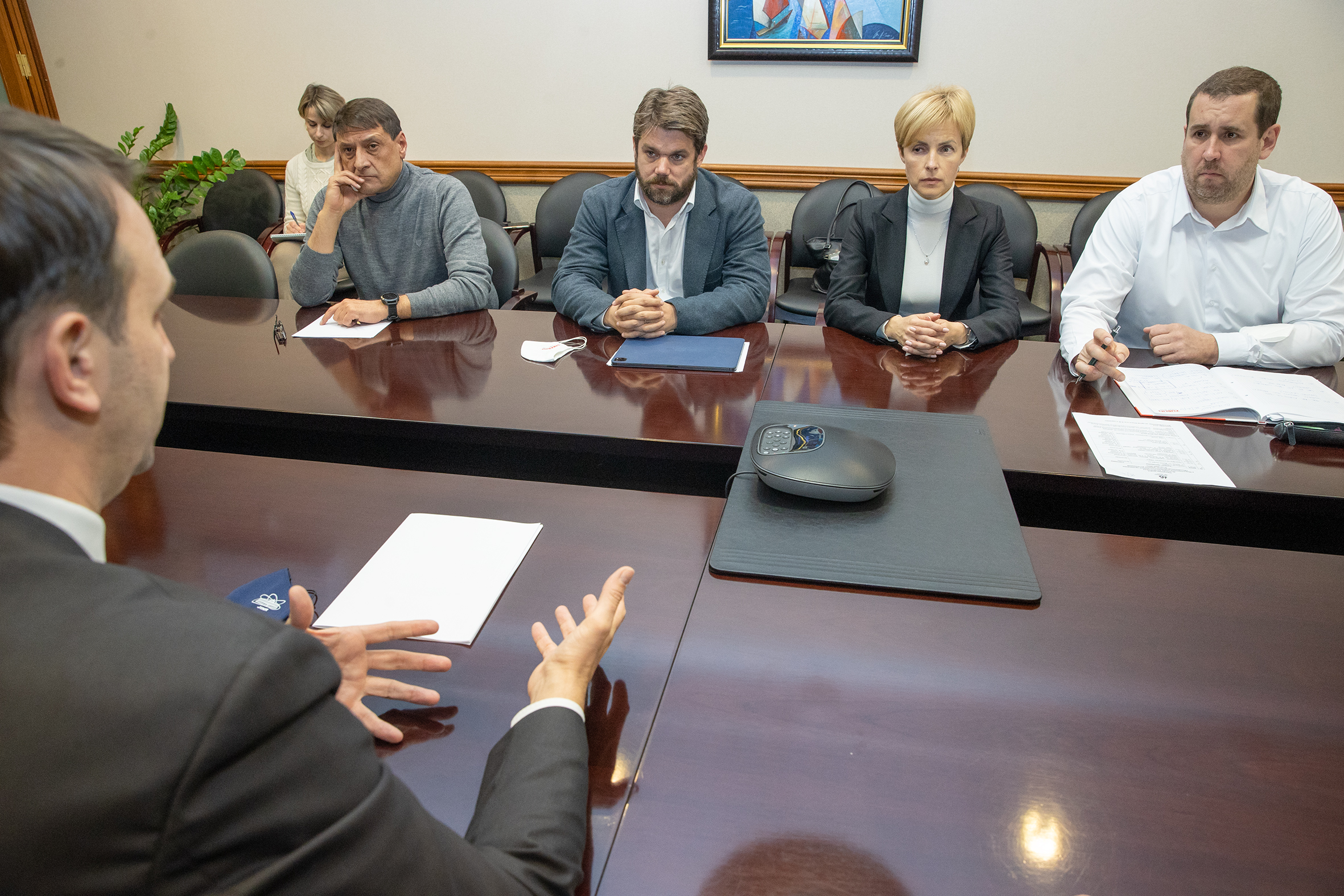 Photos by Igor Lapenko