XXVI Swimming Cup of Russia in Saransk
Culture, 26 November 2019
On 22 – 24 November, the Swimming Cup of Russia, Masters category, took place in the water sports palace of Saransk. More than 700 participants represented 63 clubs of Russia and former Soviet republics. Several world and European records were beaten and new records of Russia were set.
The Dubna club "105th element" was represented by 12 sportsmen. As a result, we won five gold, 7 silver and 9 bronze medals in individual events and one gold and two silver medals in a relay race. The key achievement was the set record of Russia in the 4х100m male combo race. All this allowed our team to take the 15th place in the club rank. The contribution made by JINR employees Irina Migulina, Svetlana Gikal and Svetlana Smirnova to the achievements of the club is fairly outstanding: a golden medal, 2 silver ones and 5 bronze awards.
We congratulate the "105th element" club on excellent results at the Cup of Russia – 2019.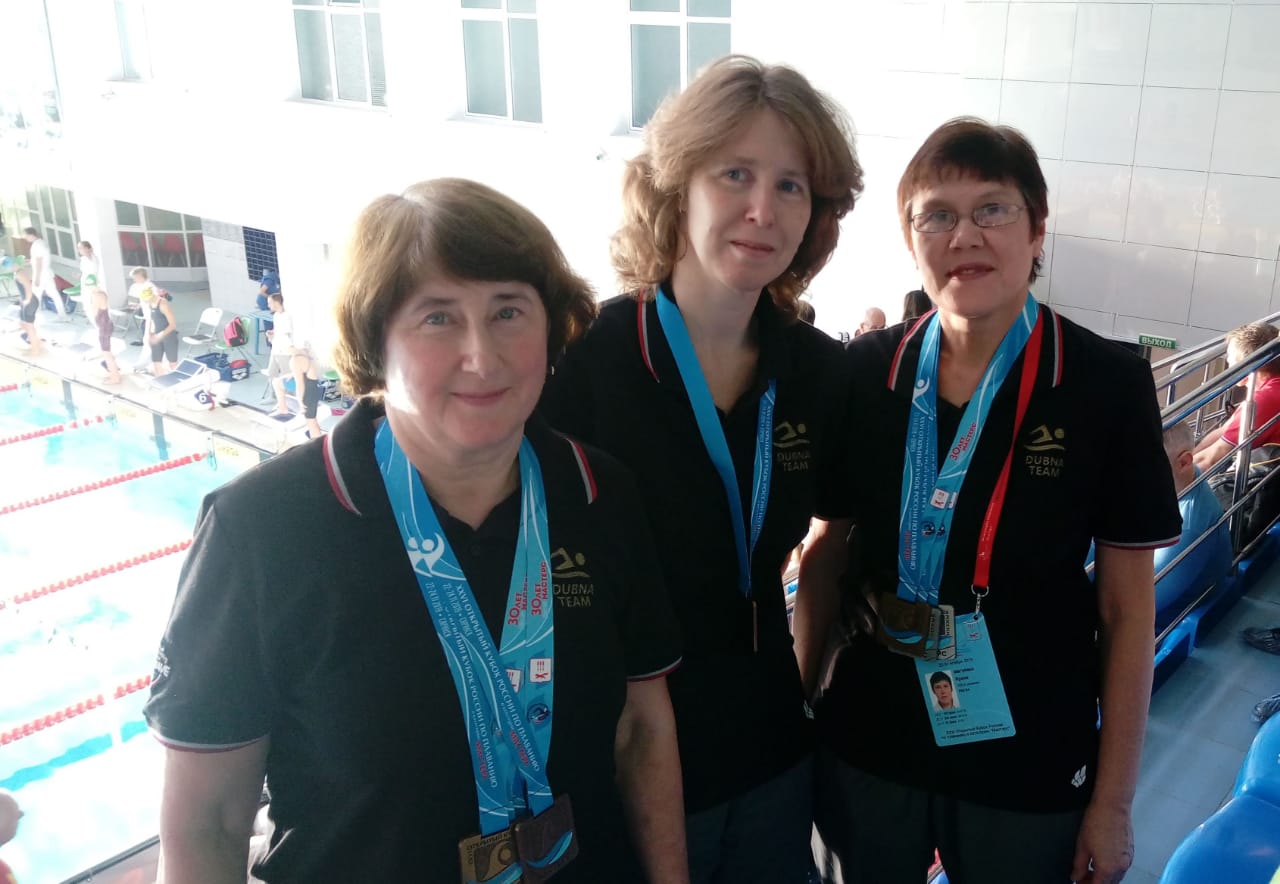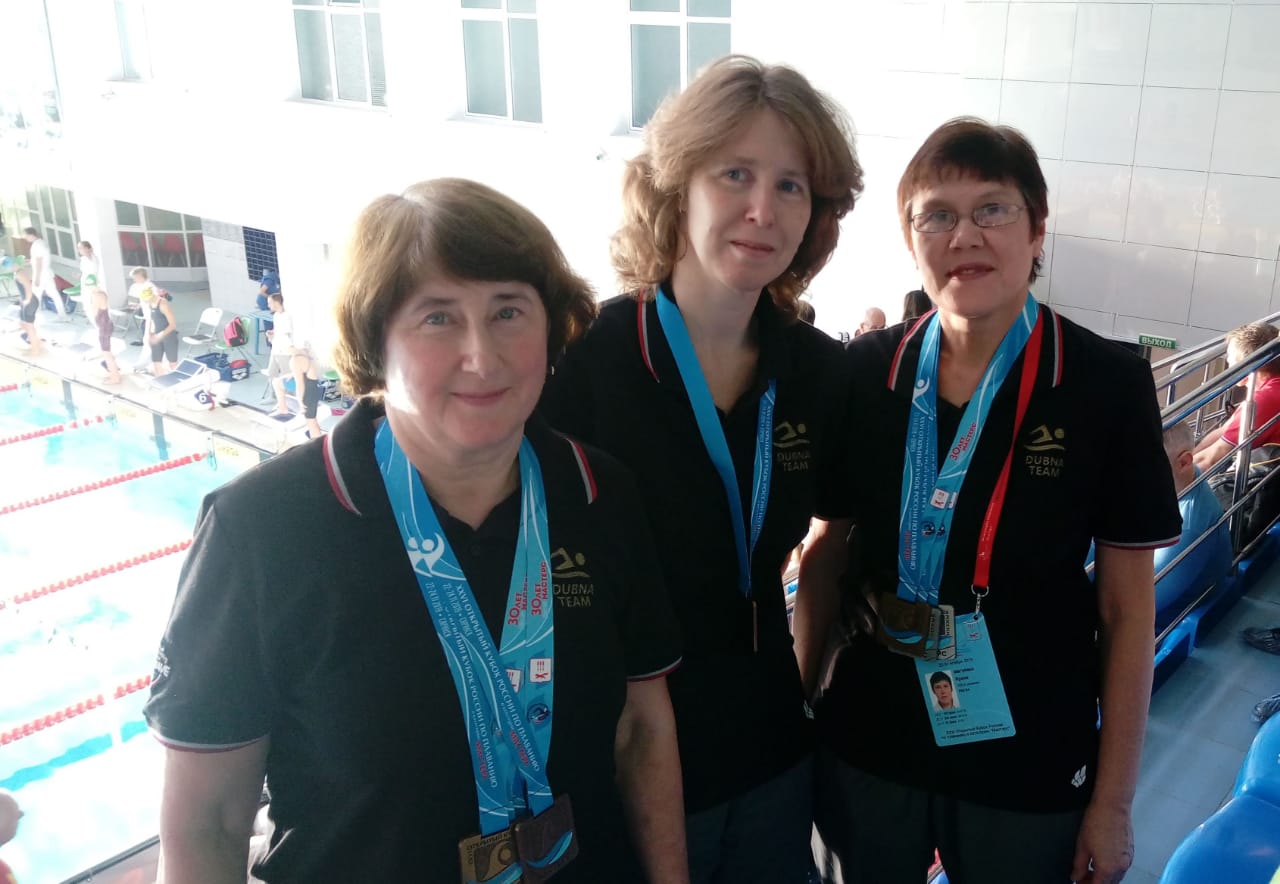 JINR employees at the Cup of Russia – 2019
Team of the club "105th element"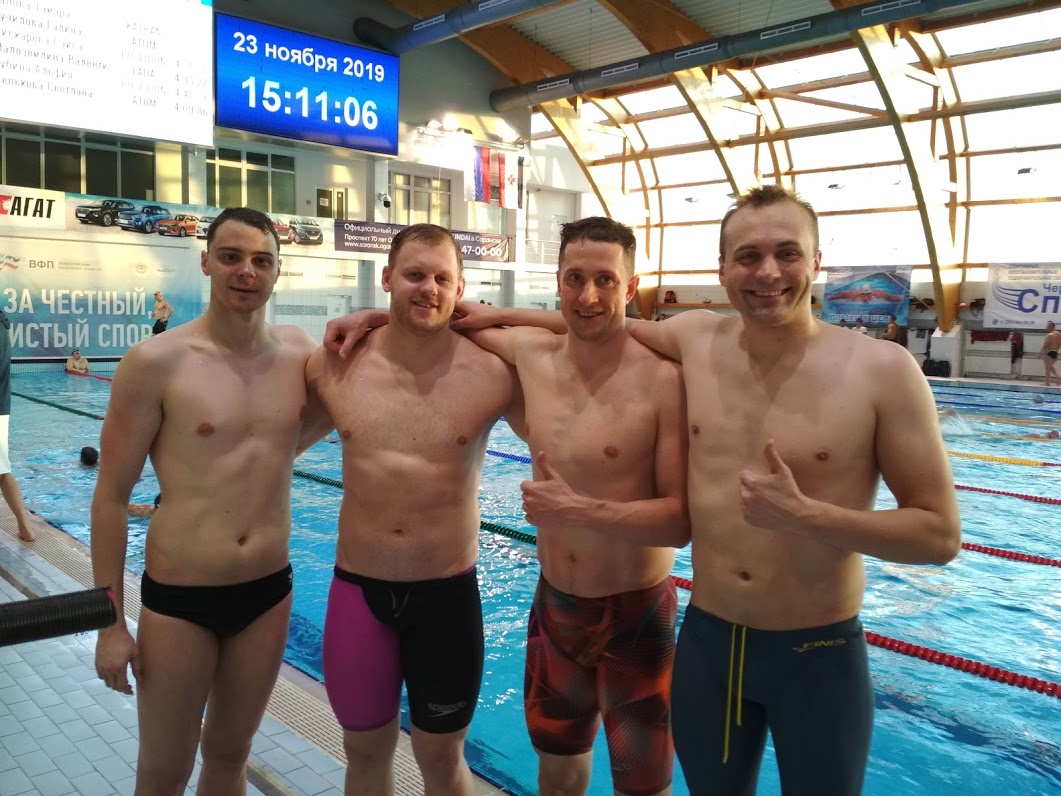 Russian record-holders: Pavel Ovchinnikov, Anton Tischenko, Dmitry Bychkov and Alexander Malnev
I. Migulina