Years of fruitful cooperation
News, 04 October 2018
The Voronezh State University turned 100 this year.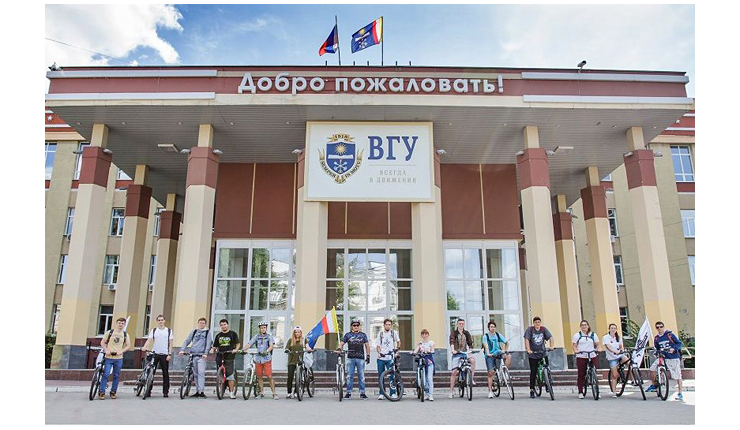 A long and close cooperation connects the Joint Institute for Nuclear Research in Dubna and the Voronezh State University. JINR laboratories, namely the laboratories of Theoretical Physics, of Nuclear Problems, of Nuclear Reactions, of Neutron Physics, are closely connected by joint research and training of staff for new and rapidly developing fields of nuclear physics, that is heavy ion physics, physics of exotic nuclei, condensed matter physics and nanotechnologies, accelerating physics.
Our cooperation started just after the JINR foundation. Head of the Physical Department professor M.A. Levitskaya played an active role in establishing contacts with JINR. JINR Director, Corresponding Member of the USSR Academy of Sciences D.I. Blokhintsev greatly supported development of these contacts. Later on, the Department of Nuclear Physics was established in VSU, and rapid development of physics and techniques in those years demanded the search for closer cooperation with leading centres of Russia and JINR.
Then, undertaking a pre-graduation practice and writing a graduation thesis in the basic institutes started to be practiced. Four-year VSU students were sent to the Joint Institute, and, after defense of their theses, they stayed to work at JINR as a rule. Thus, a large Voronezh community was established in JINR that even let senior colleagues jokingly call us "the mafia", which later took a leading position in the scientific world of the Institute.
JINR, as a quickly developing scientific centre discovering new fields of physics, implementing projects at the basic megascience facilities, is in great need of young, competent engineers and scientists. We hope that cooperation between JINR and VSU will help rejuvenate the JINR staff and will aid in development of physics in VSU.
Following the materials of the article by JINR Weekly Newspaper, issue #38 (written by Yuri Penionzhkevich, MEPhI professor, Head of the FLNR sector, VSU graduate of 1964)