A visit of the rector of the Irkutsk State University
News, 21 September 2017
On 20 September 2017, a meeting with Rector of the Irkutsk State University Alexander Arguchintsev was held at the JINR Directorate. On the JINR side the meeting was attended by JINR Director V.A. Matveev, JINR Chief Scientific Secretary A.S. Sorin, Deputy Director of the Dzhelepov Laboratory of Nuclear Problems D.V. Naumov.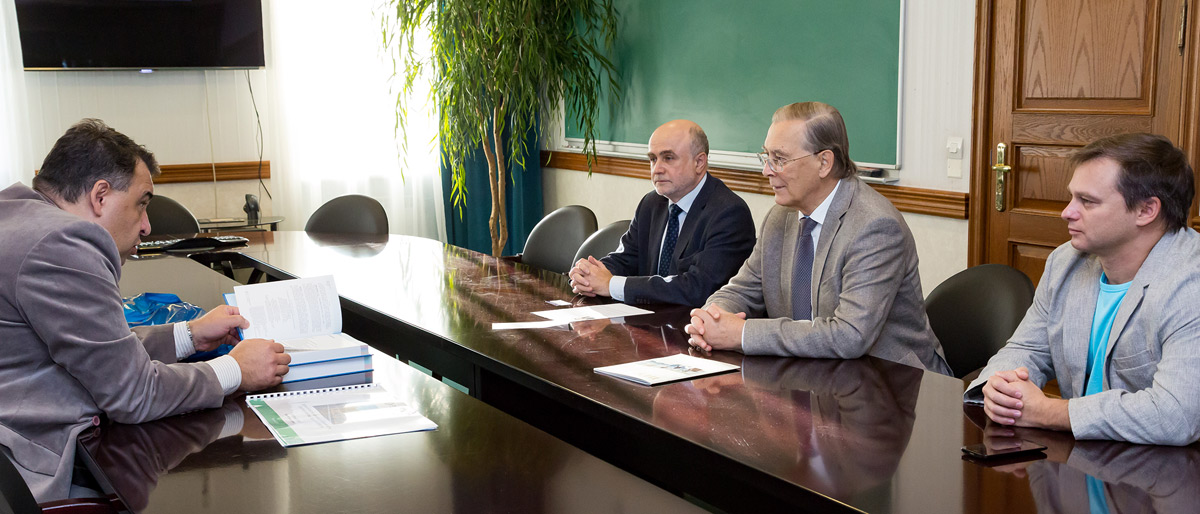 The ISU Rector arrived at JINR to discuss opportunities of joint organization of a permanent platform for holding the traditional JINR-ISU Baikal Summer School on Physics of Elementary Particles and Astrophysics on the territory of the Baikal biological station of the ISU Institute of Biology, located in the settlement Bolshie Koty, the Irkutsk region. A.V. Arguchintsev presented the project proposal for the development and modernization of the Baikal biological station for consideration by the JINR Directorate. He emphasized research opportunities in study of Lake Baikal, as well as the use of this unique lake as a physics facility for the study of the surrounding environment.
As a reminder, in early April 2015, scientists of the "Baikal" collaboration deployed and put into operation the first substructure of a unique experimental complex – the deep underwater neutrino telescope Baikal-GVD. This sub-detector was named "DUBNA". It encloses several Megatons of the clear waters of Lake Baikal. Members of the Baikal collaboration include the Institute for Nuclear Research of the Russian Academy of Sciences, the Joint Institute for Nuclear Research (Dubna), and other Russian scientific organizations. Baikal-GVD (Gigaton Volume Detector) will be at the cubic-kilometer scale. It will allow studying in detail the natural neutrino flux at high energy.
During the meeting, A.V. Arguchintsev informed the audience about a large experience of ISU in holding of educational and cultural events which ISU organizes on the basis of the biological station. In addition, the parties discussed the possibilities for joint use of the basis of the Baikal biological station, as well as the status and prospects of joint scientific research.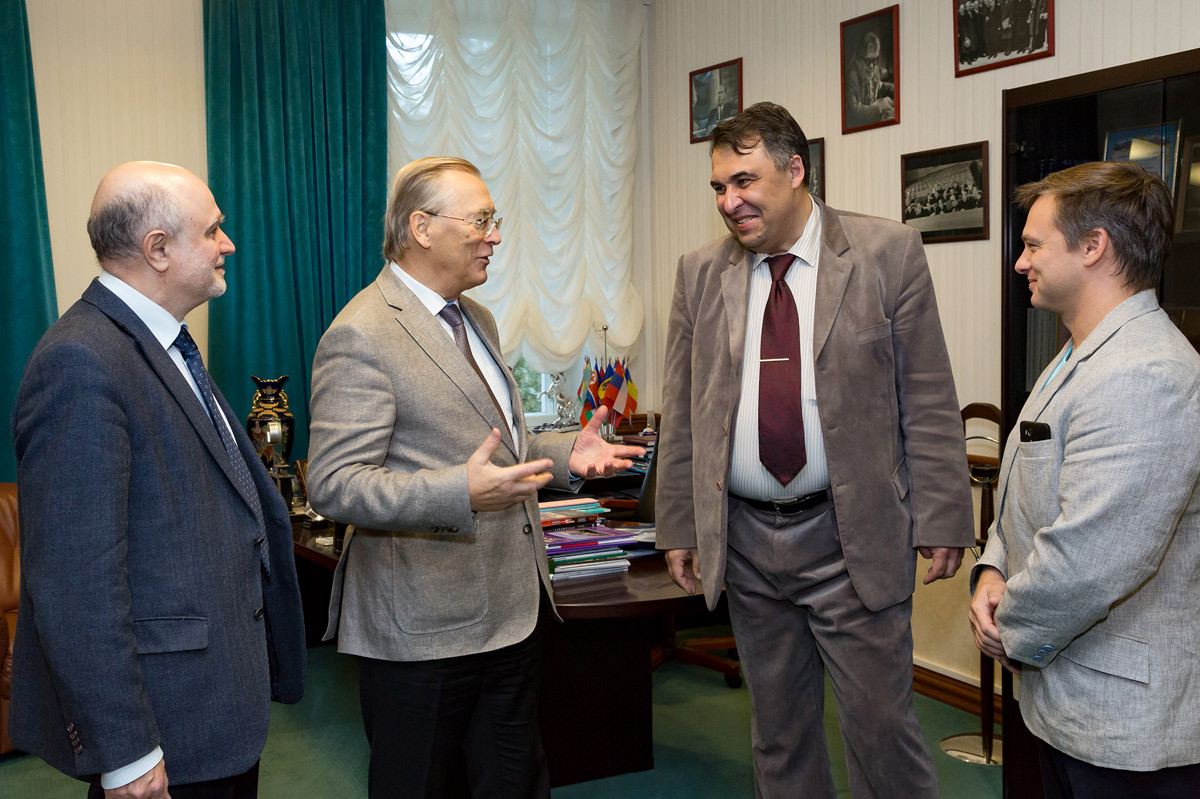 The International Baikal Summer School on Elementary Particle Physics and Astrophysics has been held annually since 2007 in the settlement Bolshie Koty, on the bank of Baikal Lake in the territory of the biological station of the Irkutsk State University. The Baikal biological station is located in the area with a unique microclimate, and consists of educational, laboratory and residential buildings, as well as the Museum of Baikal Studies. The School programme consists of advanced courses of lectures on physics of elementary particles and astrophysics, as well as topical seminars for small groups; the School also provides students with an opportunity to give a presentation or present a poster of own work.