Acting Deputy Chairman of Primorsky Krai Government visited JINR
News, 19 July 2022
On 13 July, Acting Deputy Chairman of the Primorsky Krai Government and Minister of Education of Primorsky Krai Elvira Shamonova visited the Joint Institute for Nuclear Research. Cooperation in the field of education was discussed at the meeting with representatives of the JINR Directorate.
At the meeting at the JINR Directorate, the guest was welcomed by Scientific Leader of the Institute,
RAS
Academician Victor Matveev, Chief Scientific Secretary Sergey Nedelko, Head of the International Cooperation Department Dmitry Kamanin, Deputy Head of the Department of Science Organization Activities Alexey Zhemchugov, Deputy Director of JINR
University Centre
Alexander Verheev. A
MLIT
Senior Researcher, curator of the JINR
Information Centre
at the
Far Eastern Federal University
Oksana Streltsova took part in the meeting as well.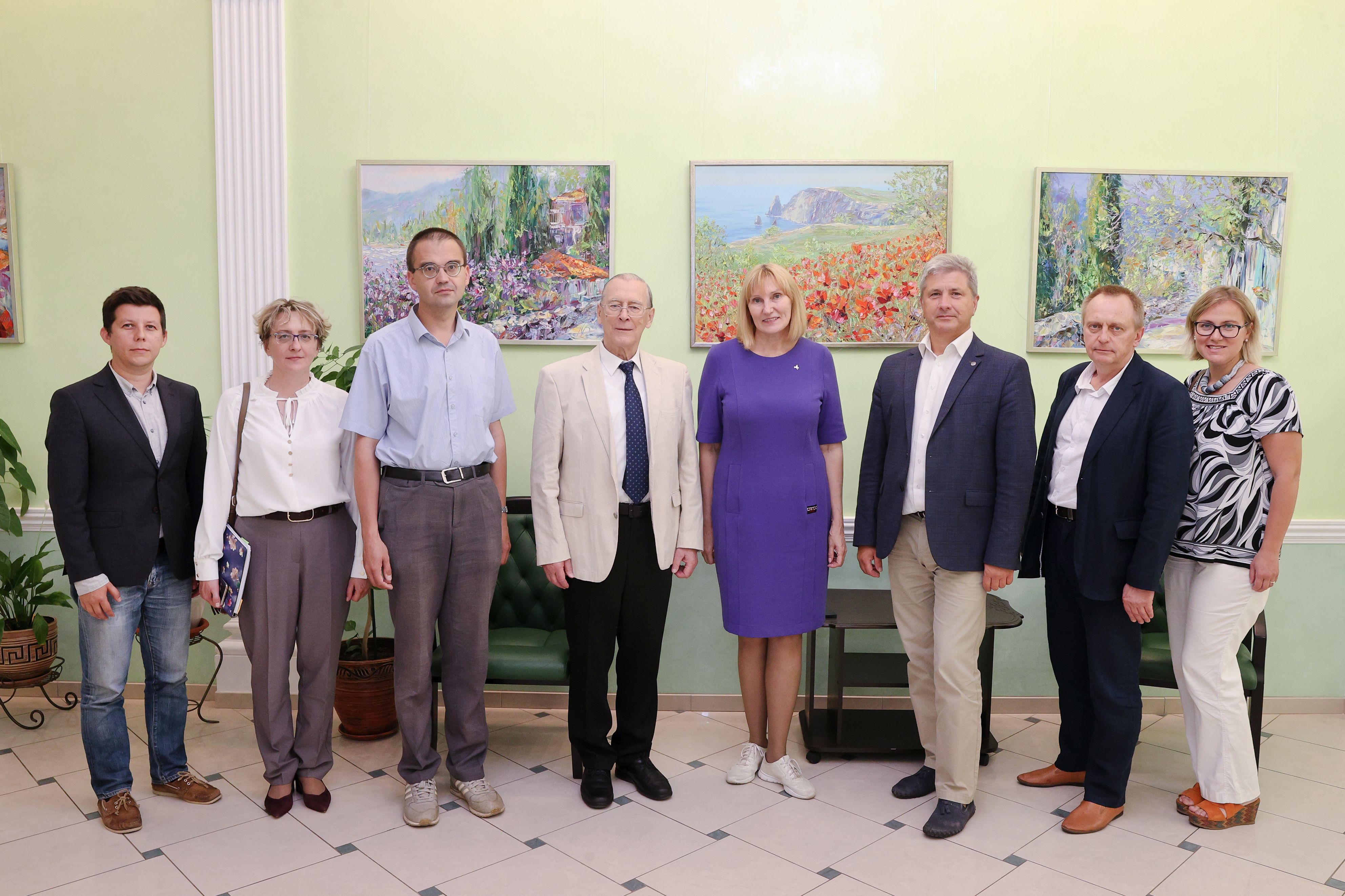 Aquarim
. The parties expressed a common opinion that the solution to the staff problem in education required an advanced training of teachers. The possibilities of organizing visits to JINR by teachers and masters from Primorsky Krai, student practices and internships, as well as visits by schoolchildren were discussed. It was proposed to use the experience of cooperation on the basis of the JINR Information Centre in Kamchatka to conduct virtual tours of JINR laboratories and online lectures by scientists of the Institute. The Minister of Education of Primorye proposed to develop cooperation, including one at the new House of Scientific Collaborations of FEFU – a practice-oriented centre for additional education of children for the development of their key competencies. The parties scheduled the next working meeting for October 2022 in Vladivostok, where the official opening of the JINR Infocentre at FEFU is planned for this period. In the frames of the visit, the Acting Deputy Chairman of Primorsky Krai visited the exhibition
"JINR Basic Facilities"
in the Cultural Centre "Mir", the
NICA
complex, the factory of superconducting magnets in
VBLHEP
, as well as the
DC-280
cyclotron in
FLNR.