Ambassador Extraordinary and Plenipotentiary of Uzbekistan to the Russian Federation visited JINR
News, 22 February 2022
On 21 February, Ambassador Extraordinary and Plenipotentiary of Uzbekistan to the Russian Federation Botirjon Asadov got acquainted with the objects of the scientific infrastructure and met with the JINR Directorate during his visit to the Institute.
JINR Director RAS Academician Grigory Trubnikov spoke about the main research directions of JINR and the flagship projects. He noted that the cooperation of Uzbekistan and the Russian Federation, the country of JINR's location, has been especially active in the last 2 years. National Academies of Sciences of Uzbekistan and Russia discuss common scientific projects. The sides have joint projects in nuclear energy.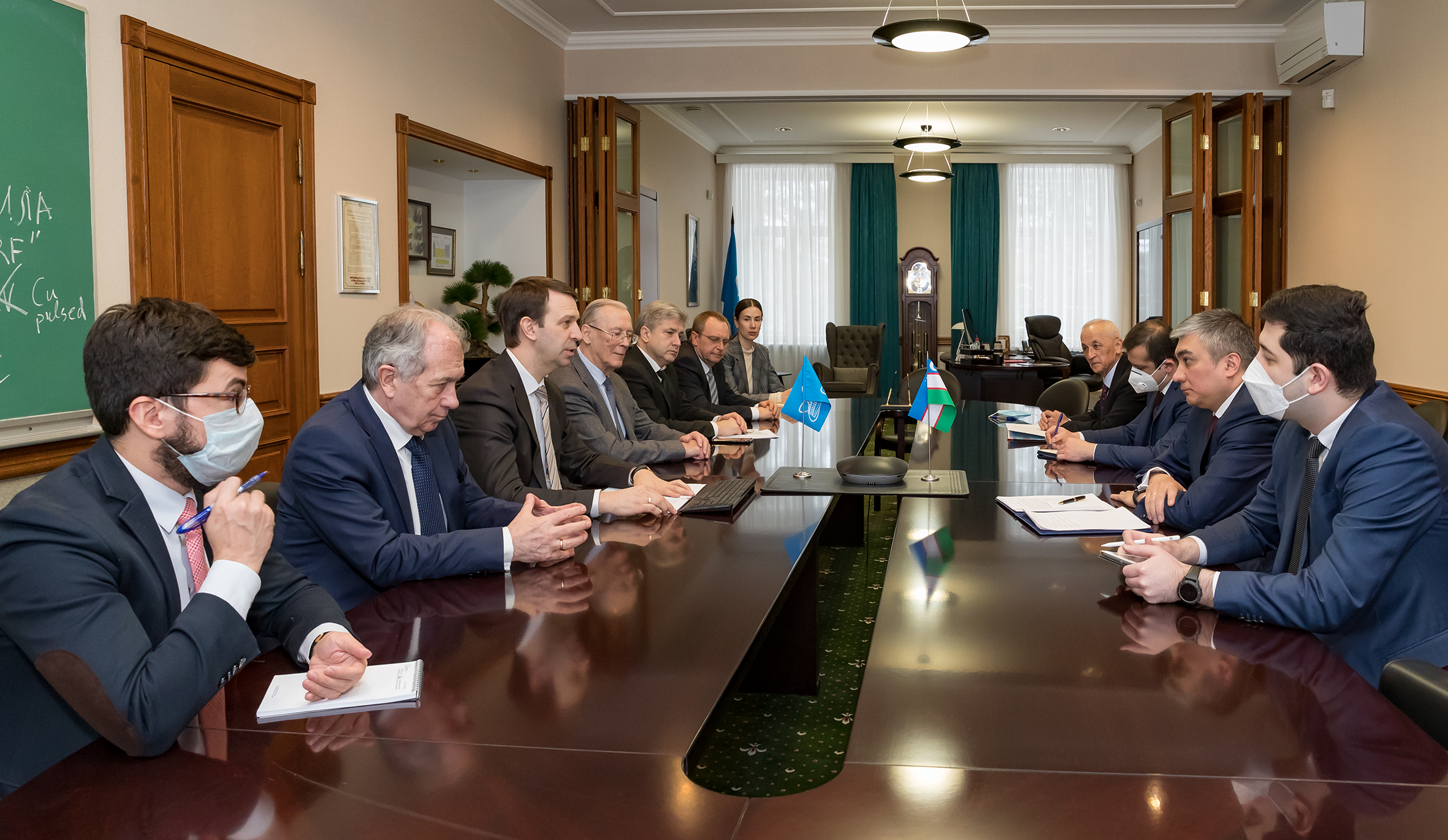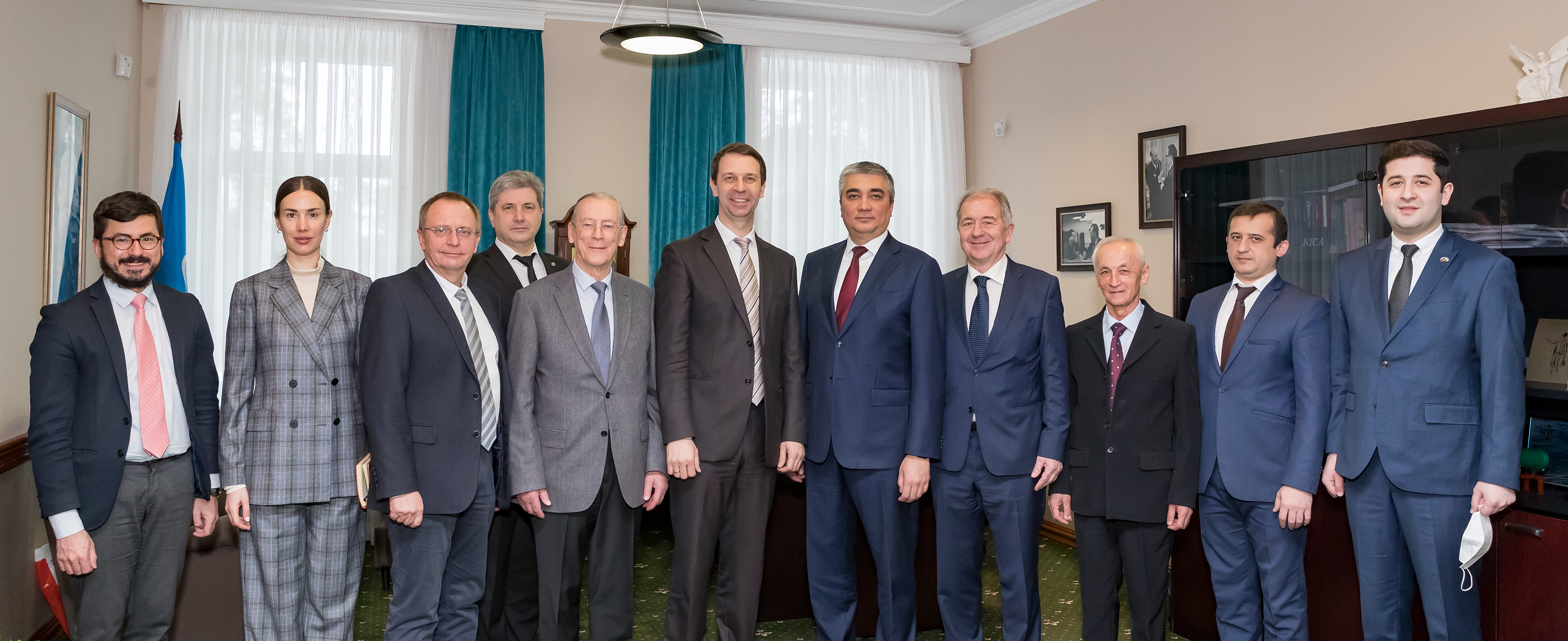 "I am very glad that JINR plays an active role in this agenda. JINR provides personnel training both for the Institute of Nuclear Physics of the Academy of Sciences of Uzbekistan and for organizations working in the fields of nuclear technologies. It includes fundamental and applied research. In my opinion, Dubna and Uzbekistan are successfully developing their cooperation in terms of the participation of the Republic of Uzbekistan in large-scale international scientific projects," Grigory Trubnikov said.
Botirjon Asadov highlighted the importance of the JINR-Uzbekistan cooperation, including collaboration in energetics, as well as educational programmes. About three hundred citizens of Uzbekistan annually take part in educational and training programmes abroad, including in the Russian Federation, due to the support of "The Hope of the Nation" foundation. Since 2017, branches of fifteen leading Russian universities have been opened in Uzbekistan.
"The Russia-Uzbekistan cultural and humanitarian cooperation has reached a new stage," Botirjon Asadov said. "The parties used to pay a lot of attention to economic cooperation, security issues, but now, our cooperation has become multi-faceted. It covers almost all spheres of life, including education," the Ambassador emphasised.
JINR's potential in personnel training was one of the main topics of the discussion. The importance of increasing awareness about JINR in Uzbekistan was also noted. In this regard, Grigory Trubnikov spoke about the experience of information centres in the JINR Member States and JINR training programmes for scientific and administrative personnel of research and educational organizations.
The high-level delegation visited the Flerov Laboratory of Nuclear Reactions during the visit, where guests had a tour of the DC-280 accelerator and the Nanocentre. Visitors learned about the operation of the IBR-2 reactor and applied research, particularly in archaeology, at the Frank Laboratory of Neutron Physics. A meeting with representatives of the national group of Uzbekistan in JINR concluded the visit of the delegation.