Annual meeting of the National Group of employees of the Republic of Kazakhstan
News, 23 December 2020
An annual meeting was held by the National Group of employees of the Republic of Kazakhstan at JINR on 22 December 2020. The meeting was held online, during which young scientists and specialists from Kazakhstan discussed the results of scientific and social activities in 2020.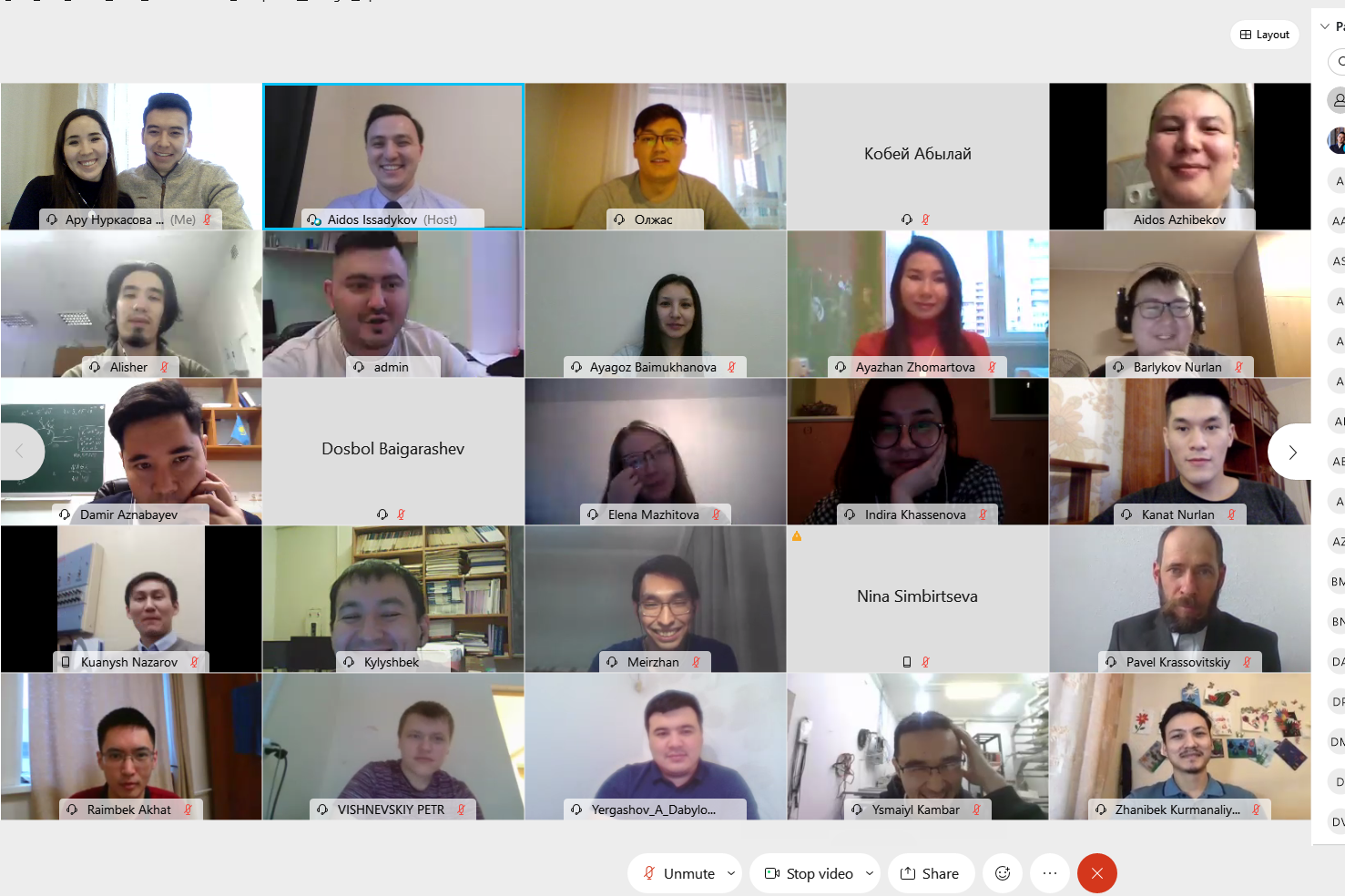 At present, there are more than 100 young scientists and specialists from Kazakhstan at JINR working in a fairly wide range of scientific fields. The Group of Kazakhstani scientists is one of the most numerous but at the same time rather "young" in comparison to other representatives of the Member States at JINR: the average age of employees from Kazakhstan is only 28. Despite this fact, Kazakhstani employees are actively involved in experimental and theoretical studies in nuclear and neutron physics, radiation materials science, accelerator technology, radiation biology, information technologies. Scientists and specialists from Kazakhstan take an active part in the social and cultural life of JINR in addition to scientific activities.
The annual reporting meeting was opened by Head of the National Group D. T. Aznabayev and Deputy Head A. N. Issadykov who presented to the participants the results of the work done noting the successes and achievements of the past year: publications in leading scientific journals, participation in conferences and international projects, as well as grants and scholarships for young scientists and specialists that Kazakhstani specialists were awarded. The plans for the next year were also discussed at the meeting such as proposals for further development of scientific, social, and cultural activities of the National Group at JINR.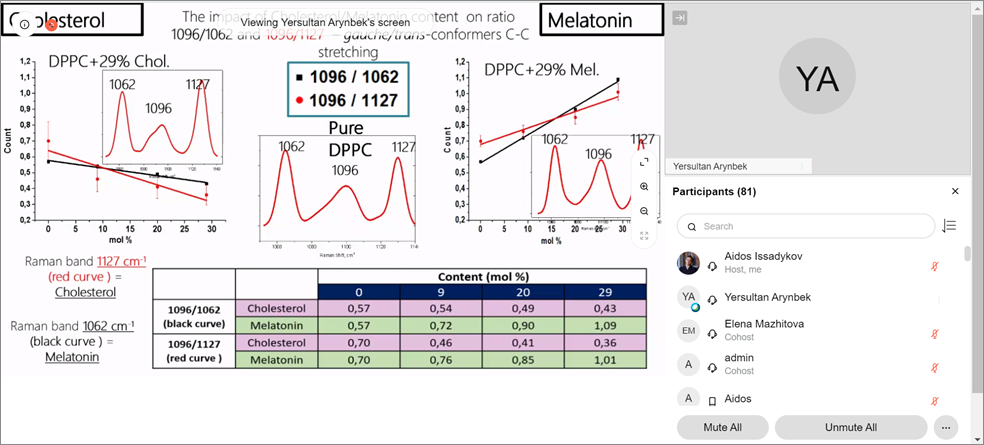 During the meeting, employees of different JINR Laboratories reported on the results of their research work, the achievements in the fields of neutron physics, neutrino physics, radiobiology, theoretical and experimental nuclear physics. The decision to hold annual meetings with reports was made in order to familiarize with the scientific interests of employees, their achievements and acquired knowledge, to resolve issues arising in the course of work and support young specialists, as well as to assess the possibilities for the development and application of research results in planned projects and scientific programmes of the Republic of Kazakhstan. Scientists presented research with ultracold neutrons, the study of nuclear reactions caused by neutrons, theoretical studies of the properties of nuclei and elementary particles, the study of neutrinos and the Baikal-GVD experiment, the IC-100 accelerator complex and the MAVR facility, participation in work on the NICA accelerator complex, and also shared their ideas and plans for the next stages of their work.
National Group of the Republic of Kazakhstan in JINR