At Spanish language club "Ñ"
Culture, 12 November 2021
A physicist, Professor of the Institute of Nuclear Physics (Krakow, Poland) David Edwin Alvarez-Castillo (Mexico) became the guest of the third meeting of the JINR Spanish language club "Ñ" organised at the Blokhintsev Universal Public Library. Since 2013, David has been cooperating with the Bogoliubov Laboratory of Theoretical Physics JINR in the fields of astrophysics and other scientific research.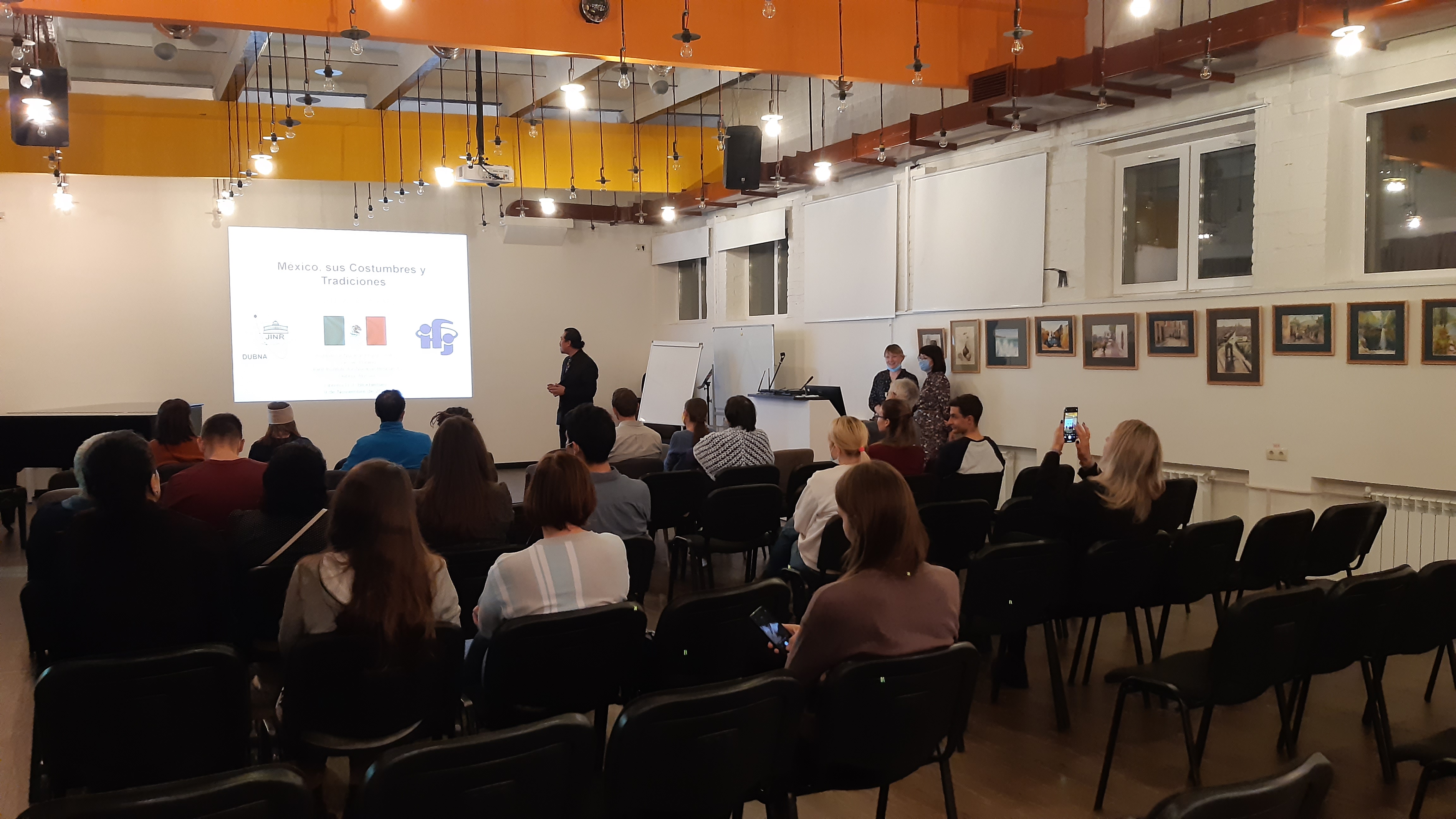 The theme of the meeting, which took place in Spanish, was "Mexico: Customs, Traditions, and Pre-Hispanic Astronomy".
Participants of the meeting were Spanish-speaking staff members of JINR and language lovers. The former enjoyed the opportunity to speak their mother tongue, while the latter practiced to communicate with native speakers.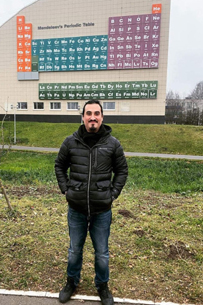 That's what D. E. Alvarez-Castillo said after the event:
"I am grateful to the library for the invitation to speak about the customs and traditions of Mexico and meet the members of the Spanish language club.
I really enjoy such events within cultural exchange. I appreciate the interest of the club to Latin American culture and the Spanish language. Participants of the meeting asked me interesting questions and I received warm reviews after the event".
Supervisors of the new language club Katherin Shtejer Díaz and Marina Mishchenko (both employees of DLNP JINR) are pleased with their undertaking. Conversational club is an opportunity to communicate, boost the language, and expand the horizons. The club meets on a weekly basis if possible, and a thematic presentation is prepared for each event. At the previous meeting, Katherin Shtejer Díaz spoke about her home country, Cuba. And at the next meeting, Anastasia Malyshkina and Yury Malyshkin (DLNP JINR) will share their experience of life in Chile ("Como sobrevivir en Chile").
The library has a good collection of Spanish textbooks and self-study books.