At the unveiling ceremony of the monument to I.M. Frank
News, 06 November 2019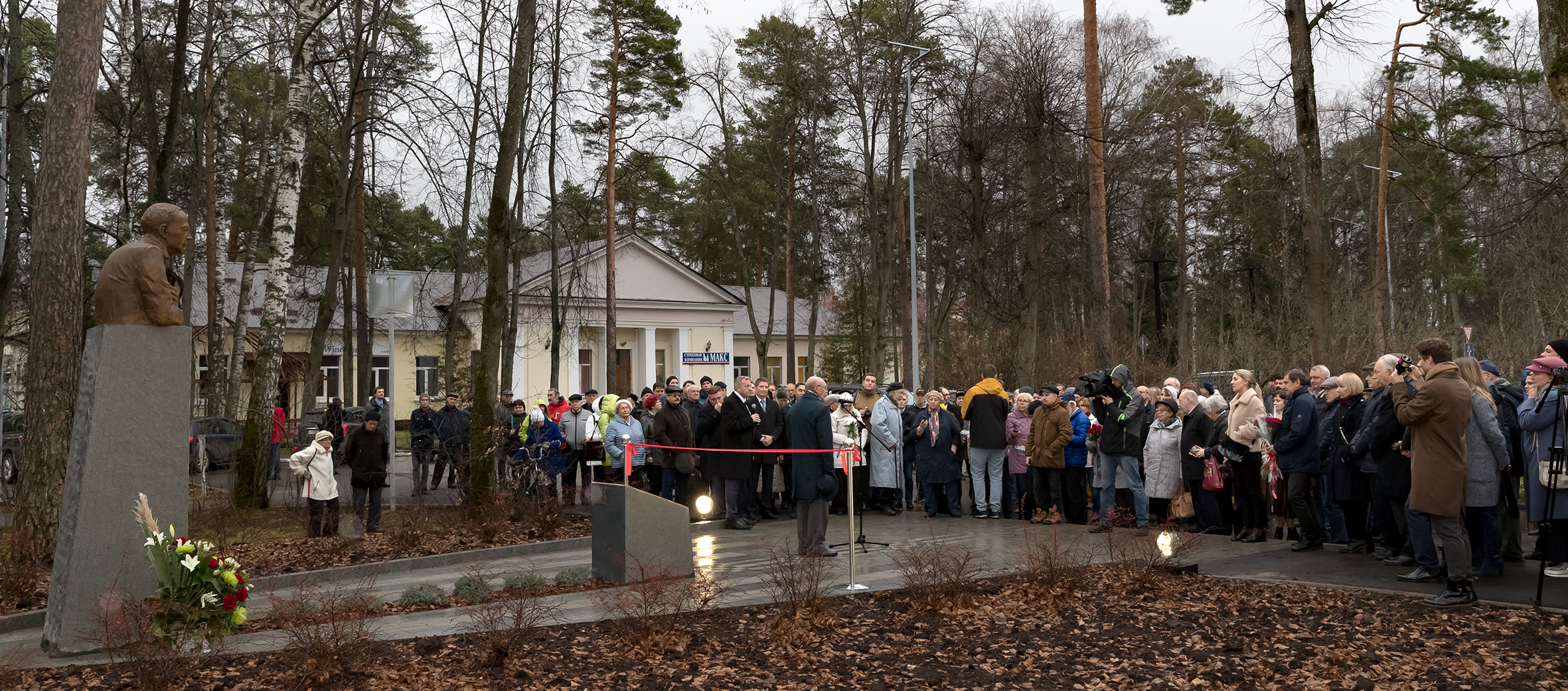 On 6 November 2019, the unveiling ceremony of the monument to Ilya Mikhailovich Frank was held. I. M. Frank was an organizer and longstanding Head of the Laboratory of Neutron Physics of the Joint Institute for Nuclear Research, a laureate of the Nobel and state awards.
FLNP Director V. N. Shvetsov opened the festive ceremony that took place at 6/2 Frank Street, not far from the Museum of History of Science and Technology of JINR. JINR Chief Engineer B. N. Gikal in his speech paid the tribute to the memory of the outstanding scientist whose name became inseparable from the development and establishment of the Joint Institute. Deputy Chairman of the Government of the Moscow Region V. V. Khromov and Head of the Dubna City M. N. Danilov also delivered their welcoming speeches. FLNP Scientific Leader V. L. Aksenov told about the scientific biography of I. M. Frank, his contribution to the Soviet Atomic Project and his organizational role in the establishment of the Laboratory of Neutron Physics. The son of Ilya Mikhailovich, FLNP Chief Researcher A. I. Frank in his speech expressed his gratitude to the creators of the monument, sculptors E. V. Munz and G. A. Shilina and an architect A. V. Munz, as well as to the Institute's Directorate and personally to JINR Director V. A. Matveev, the Administration Services Office headed by A. A. Broun and the city's administration for their extensive support in the creation of the monument. A. I. Frank noted that today's unveiling of the monument was largely the result of long-term efforts of the FLNP leadership and personally V. N. Shvetsov.
The unveiling ceremony of the monument to I.M. Frank, which gathered a large audience, was concluded with cutting the symbolic red ribbon and flower laying. Representatives of the JINR leadership, heads of the Institute's laboratories and offices, representatives of the city administration also attended the ceremony.
JINR Weekly Newspaper about the unveiling ceremony of the monument to I. M. Frank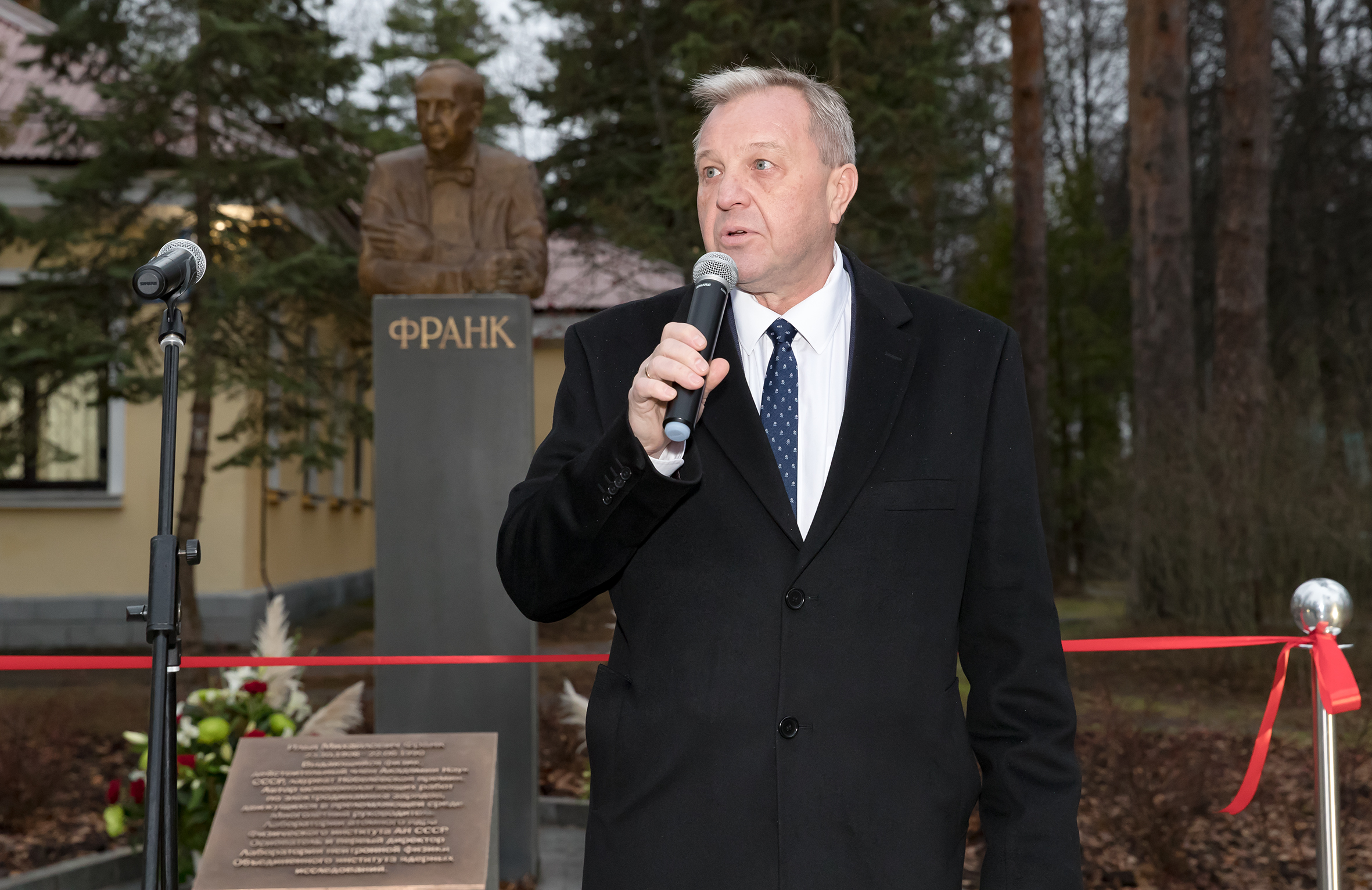 Photos by Elena Puzynina