Czech school students in JINR
News, 11 July 2019
Senior school students from secondary schools of the Czech Republic spent four days at the beginning of July to get acquainted with the Joint Institute for Nuclear Research. Students together with their teachers accompanying them visited the Museum of History of Science and Technology of JINR, had a lecture in DLNP about neutrino projects of the Laboratory, and saw optical modules for the Baikal-GVD project, learned about research conducted in FLNP and had an excursion to the experimental hall of the IBR-2 facility. They learned about LRB activities and new electron microscope of the Laboratory, visited LIT.
The whole days were allotted for visits to FLNR and VBLHEP. In FLNR, students learned about research fields, visited the IC-100 cyclotron, saw the scanning electron microscope, met FLNR Scientific Leader Yu. Ts. Oganessian. In VBLHEP, Czech students had an excursion to the Synchrophasotron and the assembling hall of superconducting magnets, saw the time-projection chamber for the MPD detector. During the excursion, there were also practical tasks in virtual laboratories prepared by the Department of Development of Educational Programmes of the JINR University Centre. Two teachers shared their impressions of the acquaintance with the Institute.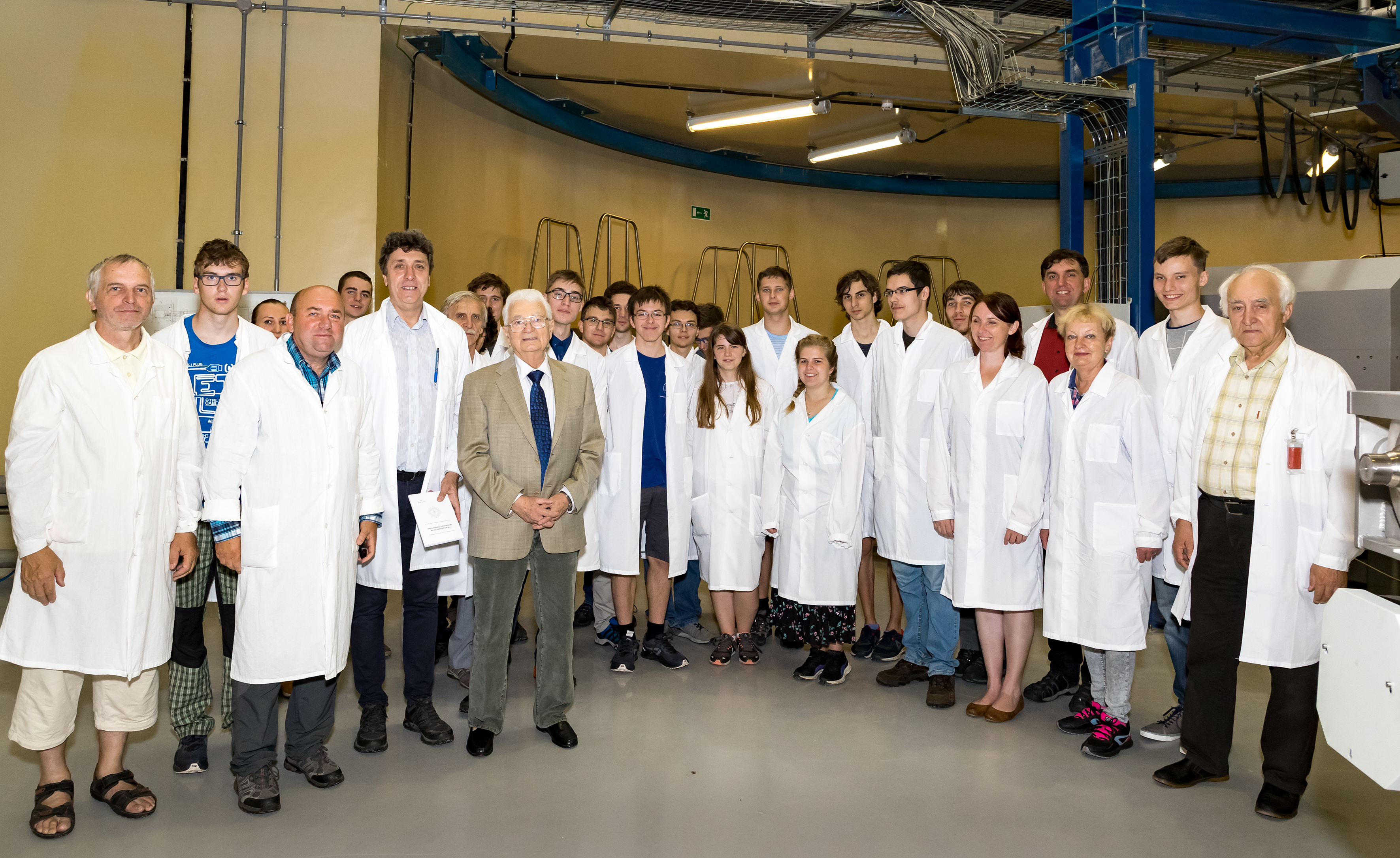 Vladimir Vieha (Pardubice): "I work in a secondary school and deliver lectures in the Czech Technical University in Prague once a week. Two of my school students take part in this trip but in total 17 high school students have come to JINR from different places of the Czech Republic – from big cities and small villages. We brought here winners of the physics Olympiad. There are graduates who have already passed matriculation exams. Last year, we prepared a special test for students on research carried out in FLNR, superheavy elements, that is why only those who had passed this test came here, so they were prepared. We selected the best ones; they perfectly know the theory, and this trip is an award for winners.
During these days, we have already had several excursions, lectures on the research of our Czech colleagues working in JINR; students have worked with equipment. I know that they liked it, and everything was interesting to them. And today we are visiting the most interesting for them laboratory – FLNR."
Jozef Jiru (Pelhřimov): "I teach physics and mathematics in a gymnasium; impressions of the trip are favourable. We were acquainted with various experiments; students showed their vivid interest, they had practical lessons. Today, we had a memorable meeting with Prof. Yu. Ts. Oganessian. He narrated in an engaging manner although he is a shy person. Today, students will have workshops with devices for registration of alpha and gamma particles. I think this trip is important for those who are planning to study at universities in the department of natural sciences or engineering."
Olga Tarantina, JINR Weekly Newspaper
Photos by Elena Puzynina