Discussion of the project "High Tech Centre"
News, 01 April 2019
On Wednesday, 27 March 2019, a meeting of representatives of the State University "Dubna" and the Dzhelepov Laboratory of Nuclear Problems JINR was held. The project "High Tech Centre" being created on the Laboratory's basis was discussed at the meeting.
Leader of the Prototyping Centre of the State University "Dubna" Vladimir V. Moroz reported on the Centre's opportunities in the fields of design of all sites of the High Tech Centre, development of stage-by-stage bringing into operation of these sites, formation of the organizational structure and creation of the united electronic paperless automated system for management of projects and resources of the DLNP High Tech Centre.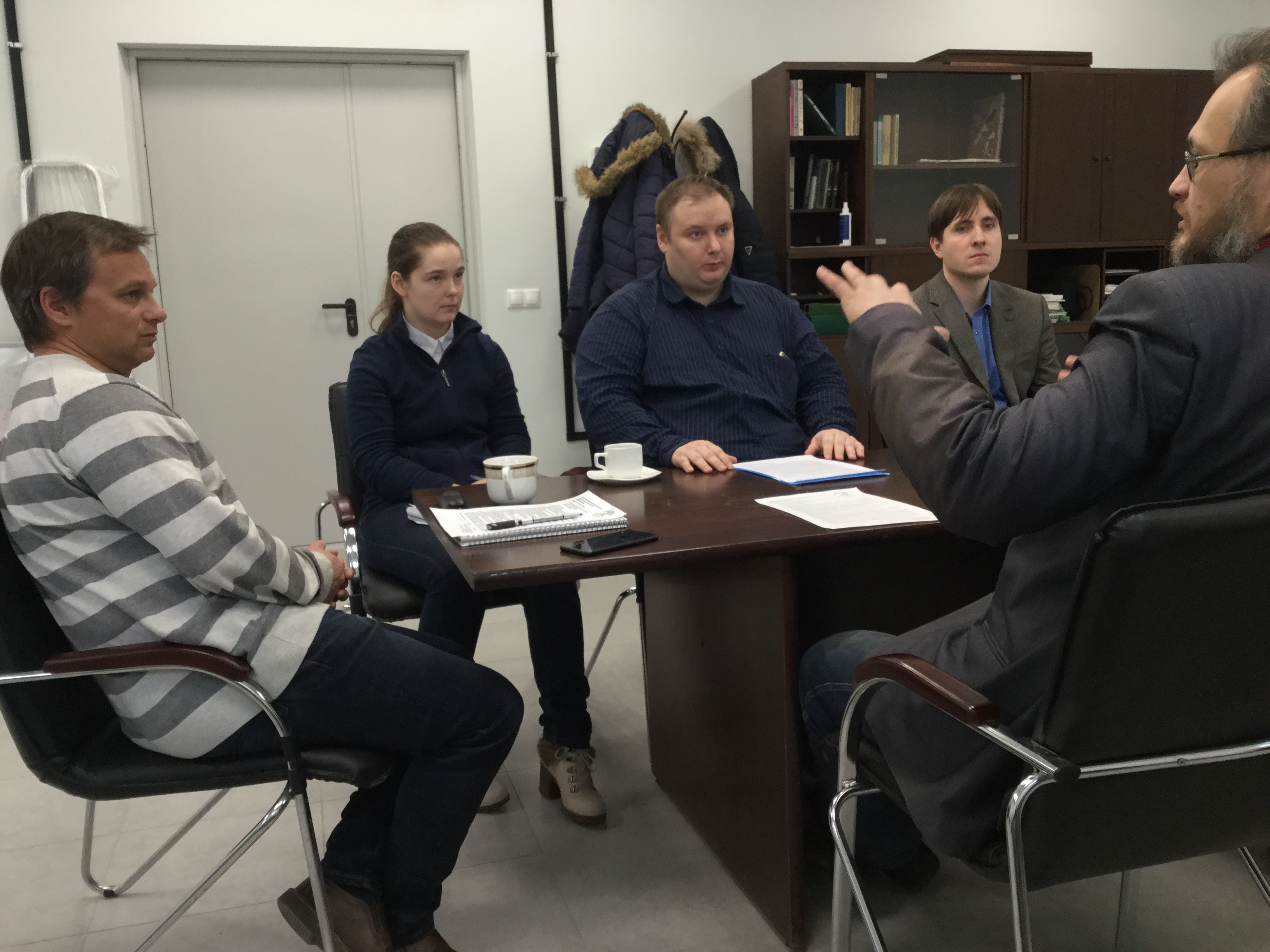 Evgeny A. Davydov, Head of the Engineering-Physical Institute of the Dubna University, shared the plans for establishment of the educational discipline "Design of innovative systems" on the basis of the Prototyping Centre for training engineering staff in all directions necessary for the DLNP High Tech Centre.
Participants of the meeting discussed organization of specialized courses of advanced training for the working group in the fields of electronic technologies of management of industrial projects, general engineering design and technological sites. Lyudmila V. Baulina, a staff member of the Prototyping Centre, Assistant to the Department of System Analysis and Management, shared feedbacks of listeners of the advanced training courses and reported on their career progress after completion of the course.
The parties agreed to hold a meeting next week on the basis of the Prototyping Centre for further discussion of the project.
Source: DLNP