Exhibition "From Copernicus to Newton" at JINR Scientists' Club
Culture, 27 September 2021
A regular exhibition of Professor Gheorghe Stratan "From Copernicus to Newton" opened at the JINR Scientists' Club on 23 September and continued his creative research of biographies of eminent scientists of the Middle Ages.
The members of the JINR Scientific Council, who met in Dubna at the 130th session, experts, and lovers of the history of science, attended the opening ceremony of the exhibition.
The Romanian scientist began his first experiments in historical science by collecting the exhibition "Galileo-400" dedicated to the works and days of the Italian astronomer.
The historical part of that exhibition (in Romanian) travelled to several cities in Romania.
Then it visited Rome and Bologna in the Italian-language variant.
The English version was organized at the Ovidius University of Constanta (Romania) on the occasion of the International Balkan Workshop on Applied Physics and Materials Science.
Then "Galileo 400" was in Dubna, went to Frankfurt and Darmstadt, to the International Baikal Summer School, to Irkutsk…
The first visitors of the exhibition appreciated the posters with portraits of medieval scientists and fragments of books published by them accompanied by soulful pieces of music for the lute written by members of the Galileo family. Of course, the author of the exhibition, a chief researcher of the Bogoliubov Laboratory of Theoretical Physics JINR and Horia Hulubei National Institute for R&D in Physics and Nuclear Engineering, a long-standing member of the JINR Scientific Council gave his vivid and deep comments at the exhibition.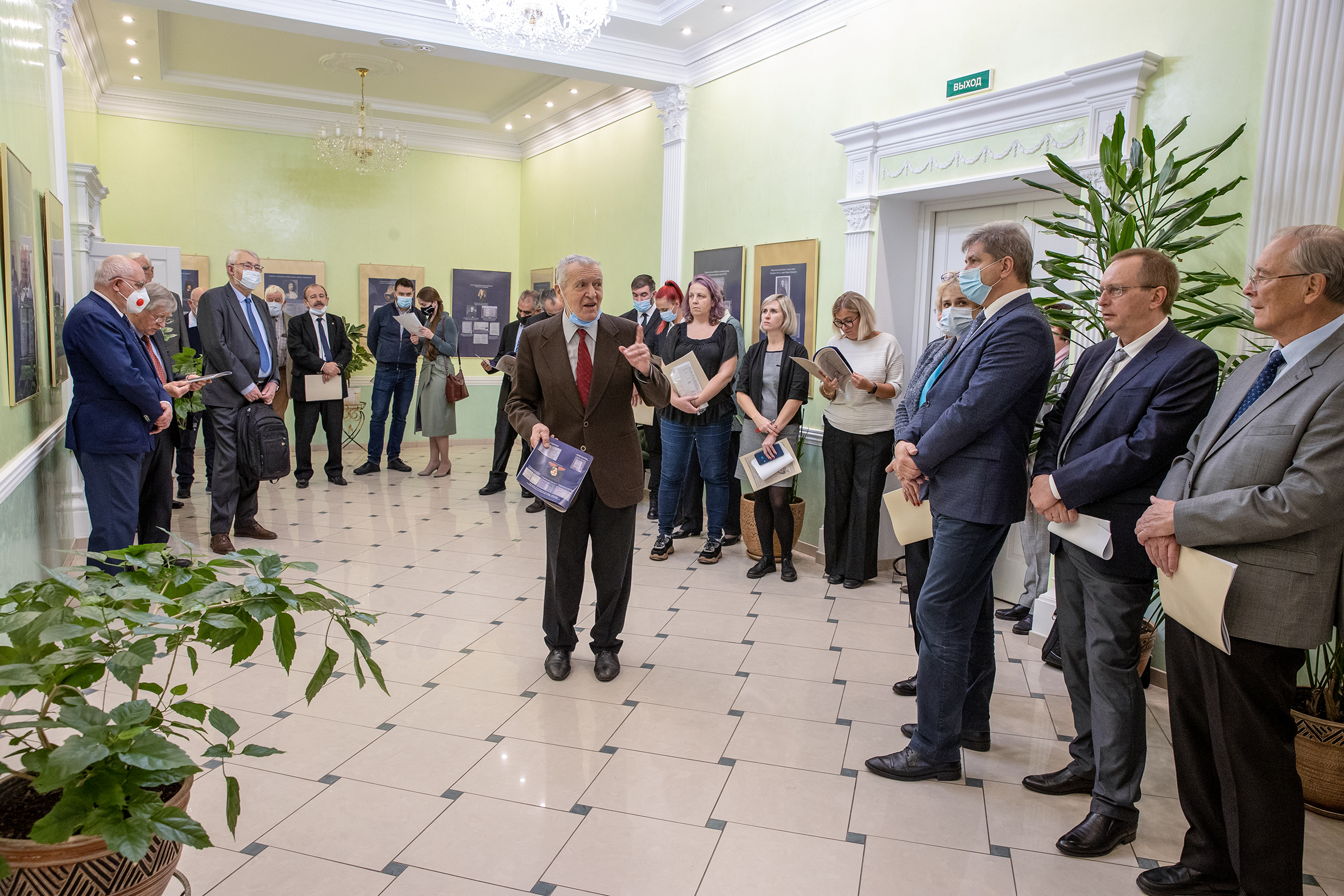 Photos by Igor Lapenko