Extension of cooperation with Vietnam in the field of education
News, 08 December 2017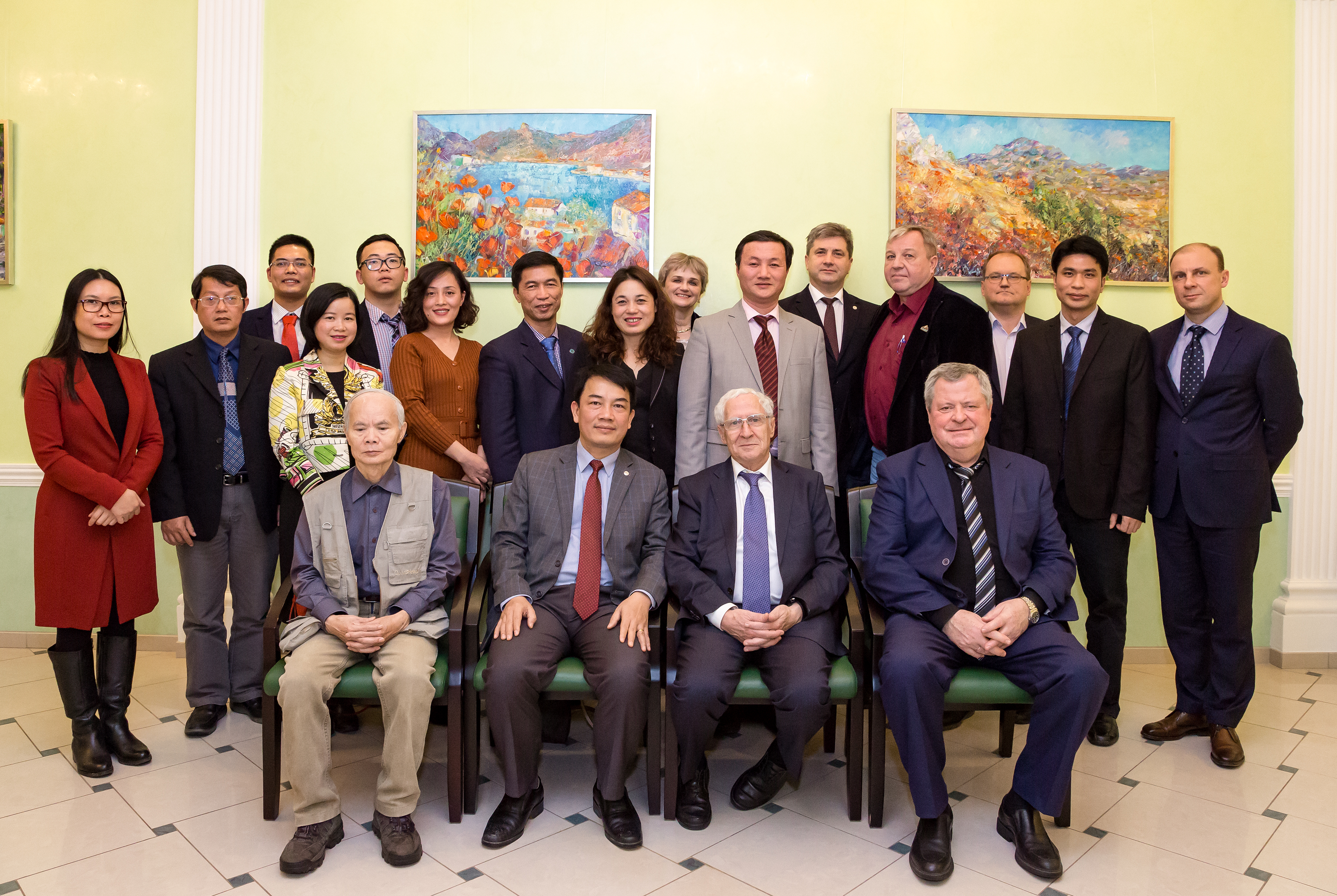 On 7 December 2017, an interdepartmental delegation from Vietnam visited JINR to discuss prospects of international cooperation in the field of science and education. The delegation consisted of representatives of the Vietnam Atomic Energy Institute VINATOM headed by its President Tran Chi Thanh, Expert of the Department of Education and Training of the Government of Vietnam Nguyen Trieu Nhien, representatives of the Vietnamese Ministry of Industry and Trade, the Ministry of Finance, and the Ministry of Science and Technology.
The delegation came to Dubna accompanied by Chief Specialist of the International Cooperation Department of the State Atomic Energy Corporation Rosatom V.A.Pestov. Professor Nguyen Manh Shat, a Member of the JINR Scientific Council and Head of the national group of Vietnam in JINR, and M.Yu.Tumanova, an Advisor to the JINR Directorate, accompanied the delegation at the JINR territory.
Following the tradition, the information meeting started with warm greetings. The introductory lecture on JINR activities and JINR educational programmes was delivered by Head of the JINR International Cooperation Department D.V.Kamanin and Director of the JINR University Centre S.Z.Pakuliak. A visit to scientific departments started in the Flerov Laboratory of Nuclear Reactions where Scientific Secretary A.Karpov spoke about the synthesis of superheavy elements and gave an excursion to the Factory of Superheavy Elements. Much of delegation's attention was focused on the IBR-2 Spectrometers' Complex in the Frank Laboratory of Neutron Physics where the delegation was welcomed by FLNP Director V.Shvetsov.
The meeting of the delegation with the JINR Directorate headed by JINR Vice-Director M.G.Itkis was devoted to prospects of cooperation development in the field of VINATOM's projects with the focus on education and staff development. In particular, possibility of attracting young scientists and engineers from Vietnam who are studying at Russian universities at the moment was discussed. Initiation and development of unique JINR infrastructure objects and possibility of technology transfer were marked as the most advantageous directions of cooperation. Long traditions of friendship and mutual understanding became the ground for greater confidence in cooperation prospects.
At the end of the visit, problems and tasks of a forthcoming visit of the JINR delegation to Vietnam were discussed. The visit will be devoted to participation in the 2nd Industrial Exhibition "EXPO-RUSSIA VIETNAM 2017" that will be held in Hanoi on 13 – 15 December 2017. Visits to the University of Dalat and research infrastructure of the Vietnam Atomic Energy Institute in Dalat on 11 – 12 December 2017 were also matters of discussion.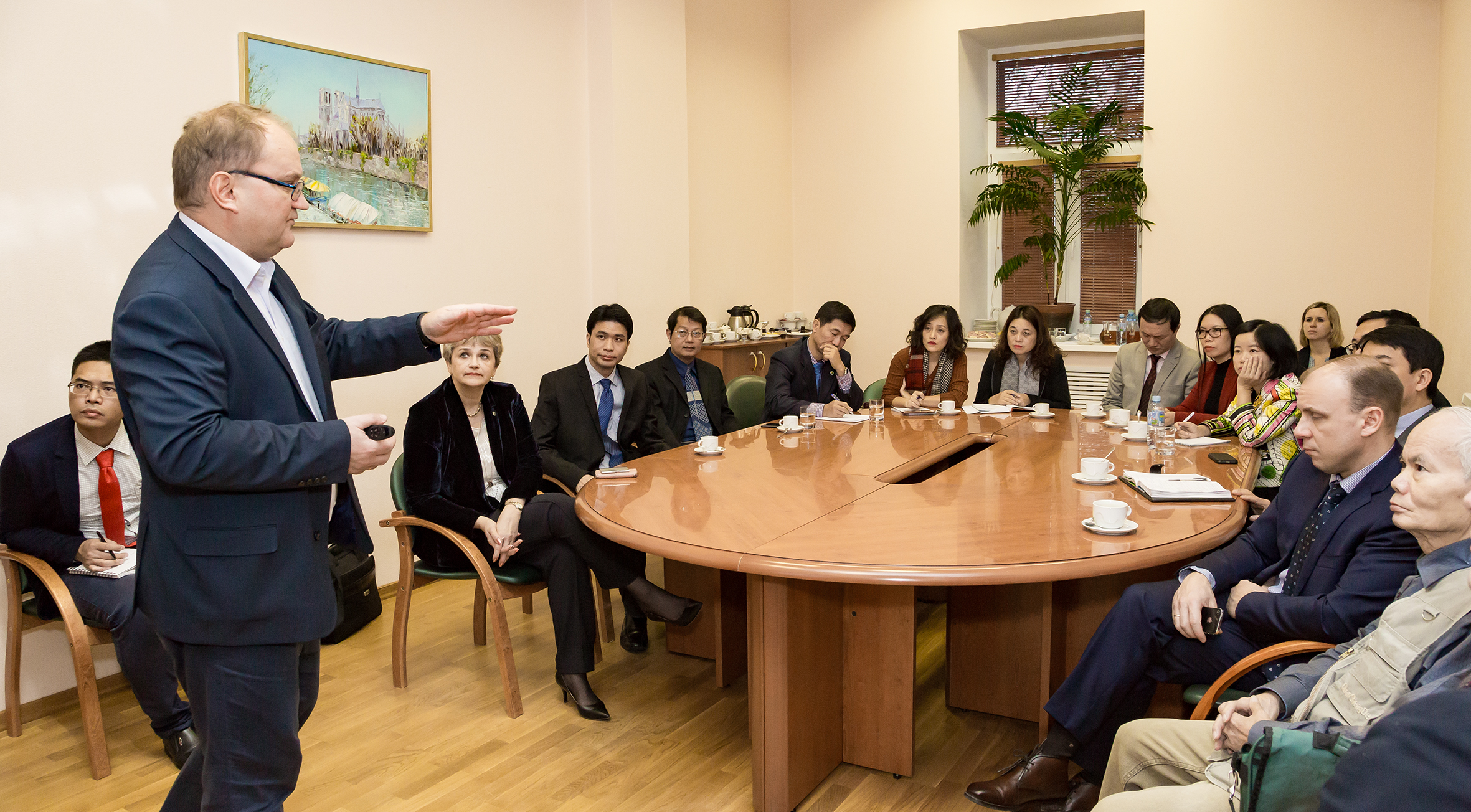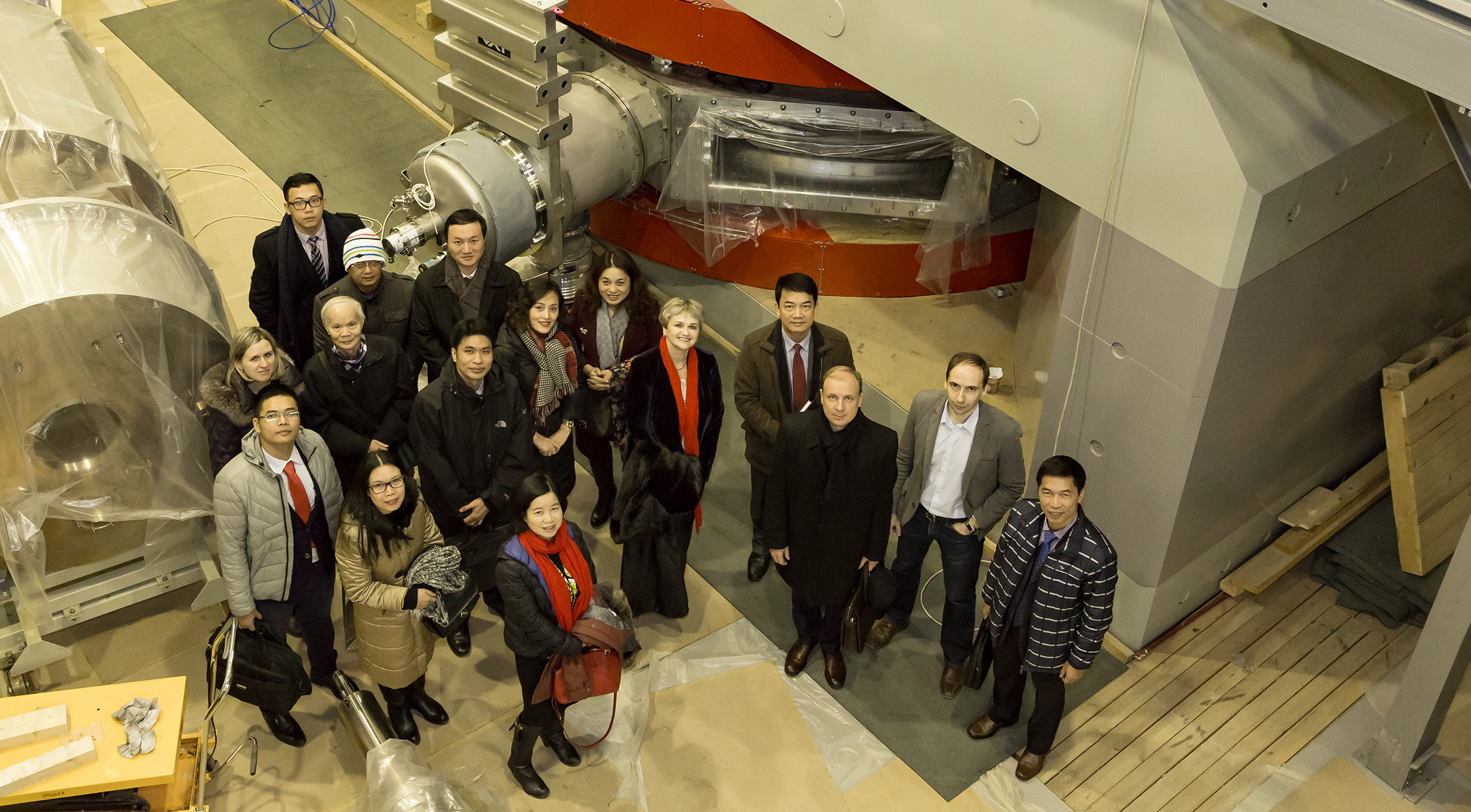 Photos by Elena Puzynina