Festive evening of 26 March
Organization, 27 March 2018
On 26 March 2018, the celebration devoted to the 62nd anniversary of foundation of the Joint Institute for Nuclear Research was held in the JINR Cultural Centre "Mir".
JINR Director Academician Victor A. Matveev congratulated JINR staff members and JINR veterans, representatives of the JINR Member States and colleagues from other scientific centres on the event.
Following the tradition, JINR Director passed certificates to schoolteachers and teachers of additional education of Dubna who had won JINR grants. After the award ceremony, V.A. Matveev expressed his gratitude to teachers for "their contribution to education" and noted that teaching is the most honorable occupation. "Our Institute aims at supporting the level of education in disciplines important for JINR", Director highlighted. V.A. Matveev also noted that implementation of two large-scale educational projects supported by JINR is now underway: establishment of a boarding school in Dubna for talented children with in-depth learning of physics, maths, chemistry, biology and IT and an engineering school on the Dubna University basis.
The festive evening was continued by the theatrical show "12 musicals" thanks to which the audience could enjoy the complexity of the unique genre of musicals. Moscow musicals artists performed the best arias from the world popular musicals at the scene of the JINR Cultural Centre "Mir". Fascinating costumes and magnificent choreography were a wonderful set for singing. The programme itself was designed to make one performance segue to another. Such a continuous line of performances was assured by live instrumental accompaniment by Vladimir Vetta who was masterly playing the electric violin. The audience greeted arias from such musicals as "Cats", "Csardas", "Fiddler on the Roof", "Jesus Christ Superstar", «The Phantom of the Opera», «Mozart Le Opera Rock», «Evita», «Lazy», «Bombay Dreams», «Cabaret», «Tanz der Vampire», «Chicago» with ovation and enthusiasm. Performance of hits from «Notre Damе de Paris» and "Romeo and Juliete" became a special gift. Some arias were performed in their original languages. According to producer Vladimir Dybsky, the show is a "treasury of musicals staged in Russia and abroad" that demonstrated the genre of musicals with dignity. The show decorated celebration of the 62nd anniversary of JINR Foundation Day.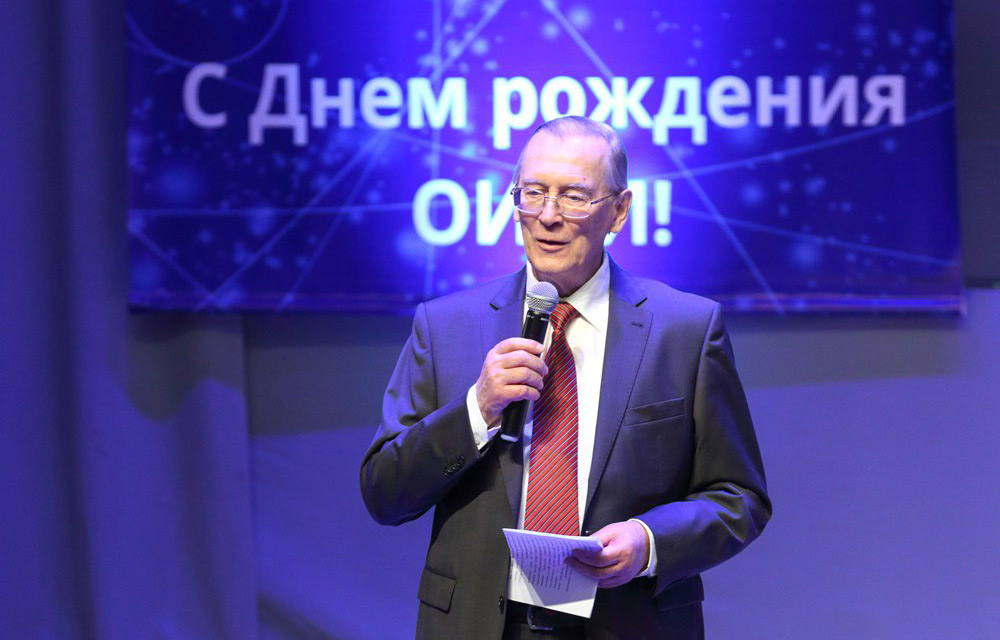 Following materials of the JINR Cultural Centre "Mir" and the "Vesti Dubny" newspaper,
Photos by Svetlana Seredina