FLNP invites to participate in CMR@IBR2
News, 17 January 2022
The International Conference "Condensed Matter Research At the IBR-2" (CMR@IBR2) will be held online from 25 to 29 April 2022 and will be dedicated to the 65th anniversary of the Frank Laboratory of Neutron Physics JINR. The organizing committee of the Conference invites users of the User Programme of the IBR-2 and everyone interested to take part in the event.
Online registration and abstract submission are available until 1 March 2022.
Already traditional conferences CMR@IBR2 play the role of the User Meeting of the research programme at the IBR-2 reactor. Participants will discuss recent experimental results, prospects for future research, development of IBR-2 instruments and neutron scattering techniques.
The Conference topics:
Functional and nanostructured materials;
Magnetic colloid systems;
Layered magnetic nanostructures;
Carbon nanostructures;
Materials under extreme conditions;
Soft condensed matter (biological nanosystems, lipid membranes, polymers);
Lattice and molecular dynamics of materials;
Texture and properties of rocks and minerals;
Residual stresses in materials and products;
Neutron imaging;
Development of IBR-2 instruments;
Development of neutron scattering techniques and detectors;
Application of complementary techniques in condensed matter research.
The publication of the selected papers containing results presented at the Conference in a peer-reviewed journal is planned.
Neutron scattering research at the IBR-2 reactor covers different fields of condensed matter physics, materials science, chemistry, biophysical, geophysical and engineering sciences. Over 200 experiments per year are performed at the IBR-2 instruments by scientists from more than 20 countries in the framework of the User Programme.
About previous CMR@IBR2 Conference held in October 2020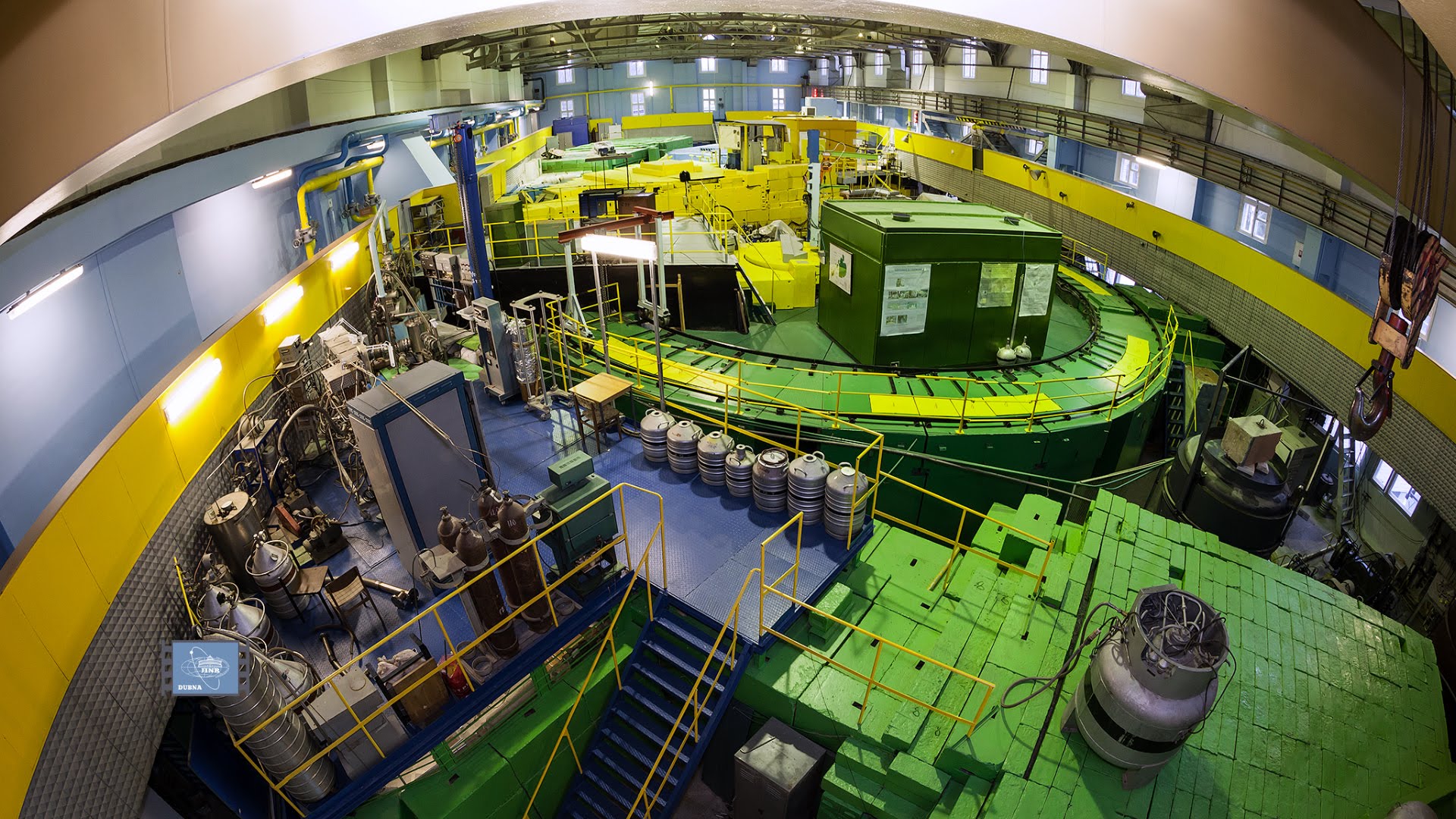 Experimental Hall of IBR-2