FLNP published collection of articles on optics of long-wavelength neutrons
News, 31 March 2023
On 23 March, an FLNP chief researcher Alexander Frank gave a seminar with a presentation of his author's collection "Questions of optics of long-wavelength neutrons" at the Laboratory of Neutron Physics JINR. The author is a recognised scientist in the field of fundamental properties of the neutron. The collection presents his selected works about some problems of optics of slow neutrons, namely cold and ultracold ones. They were published in Russian and English-language journals in the period from 1978 to 2021.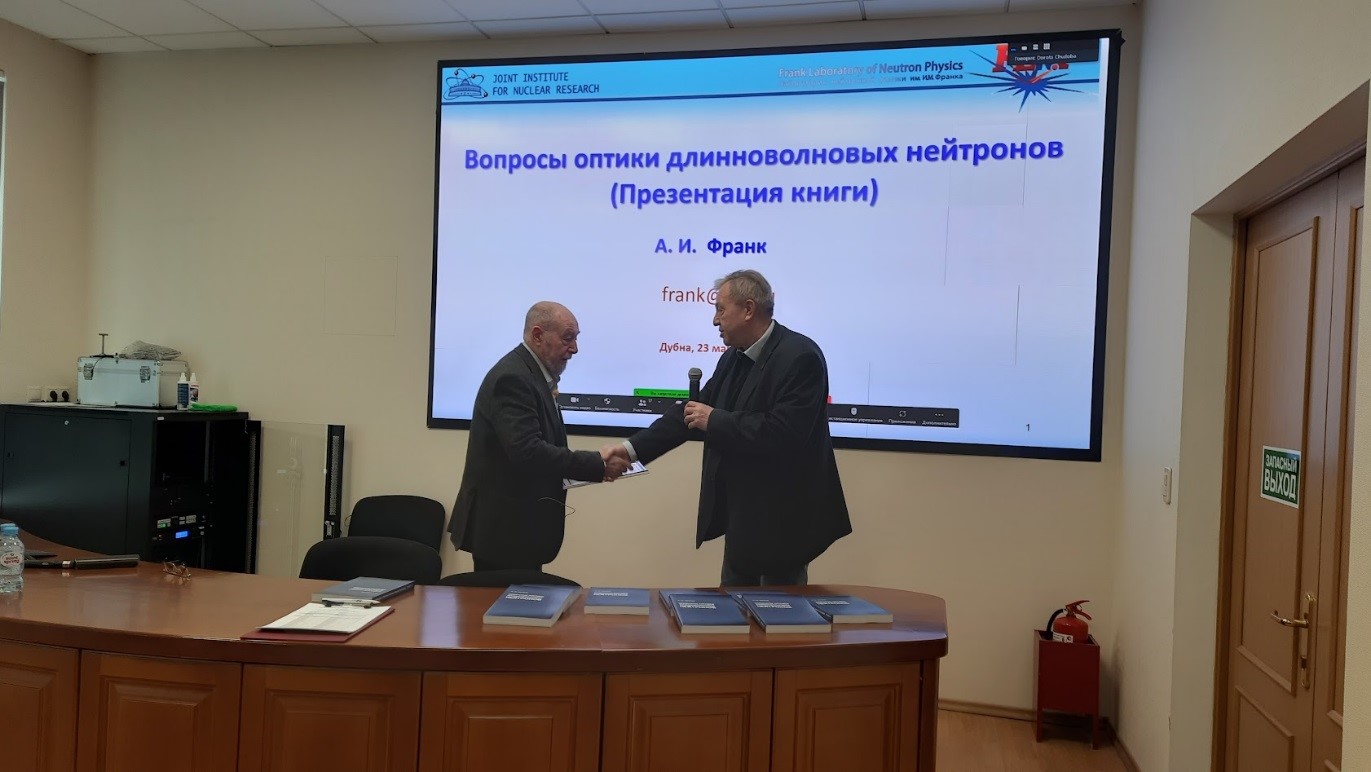 The collection consists of four parts. They represent the main stages of the research development, understanding and application of ultracold neutrons:
Neutron microscopy.
Neutron waves in matter.
Quantum phenomena in neutron optics.
Optics of moving matter and the acceleration effect.
An introductory article precedes each part. The article is written specially for the collection. In the article, the author speaks about the history of the works and people who were involved in writing articles.
"Alexander Ilyich's research plays an important role in the Laboratory's main research. We are developing a new source for ultracold neutrons at the pulsed reactor now. Fyodor L. Shapiro expressed the idea of creating a source. Alexander Ilyich suggested approaches to practical implementation. The third and fourth sections of the book are practical works. We will use them while creating such a source," Head of the FLNP JINR Nuclear Physics Department Valery Shvetsov said.
Alexander Frank was awarded the medal of the Joint Institute for Nuclear Research for his services to science and JINR at the seminar.