FLNP scientists won awards of international exhibition
News, 27 May 2021
Winners of the 13th European Exhibition of Creativity and Innovation EUROINVENT-2021 were announced. The event took place online
on 20 – 22 May. Young scientists of the Sector of Neutron Activation Analysis and Applied Research of the Frank Laboratory of Neutron Physics JINR Inga Zinicovscaia, Nikita Yushin, Dmitriy Grozdov, and Konstantin Vergel won medals of the exhibition.
Researchers won the gold medal for their work "Production of Mineral–Organic Hybrid Adsorbent for Metal Removal from Industrial Wastewater" and the silver medal for the study "Unexpected Reproductive Effect of Prolonged Oral Administration of Silver Nanoparticles in Laboratory Mice".
We congratulate the JINR researchers on their high results at the international exhibition!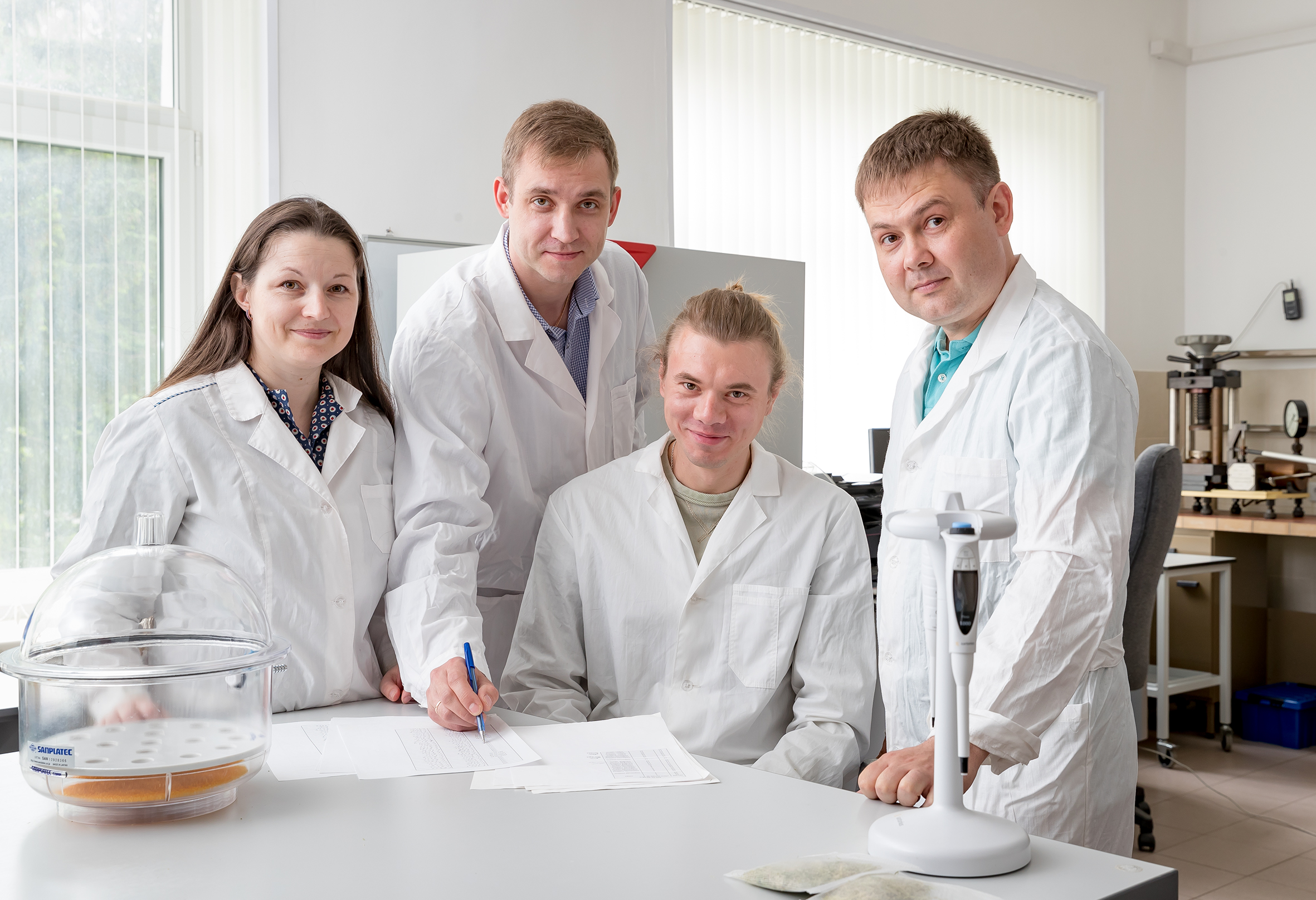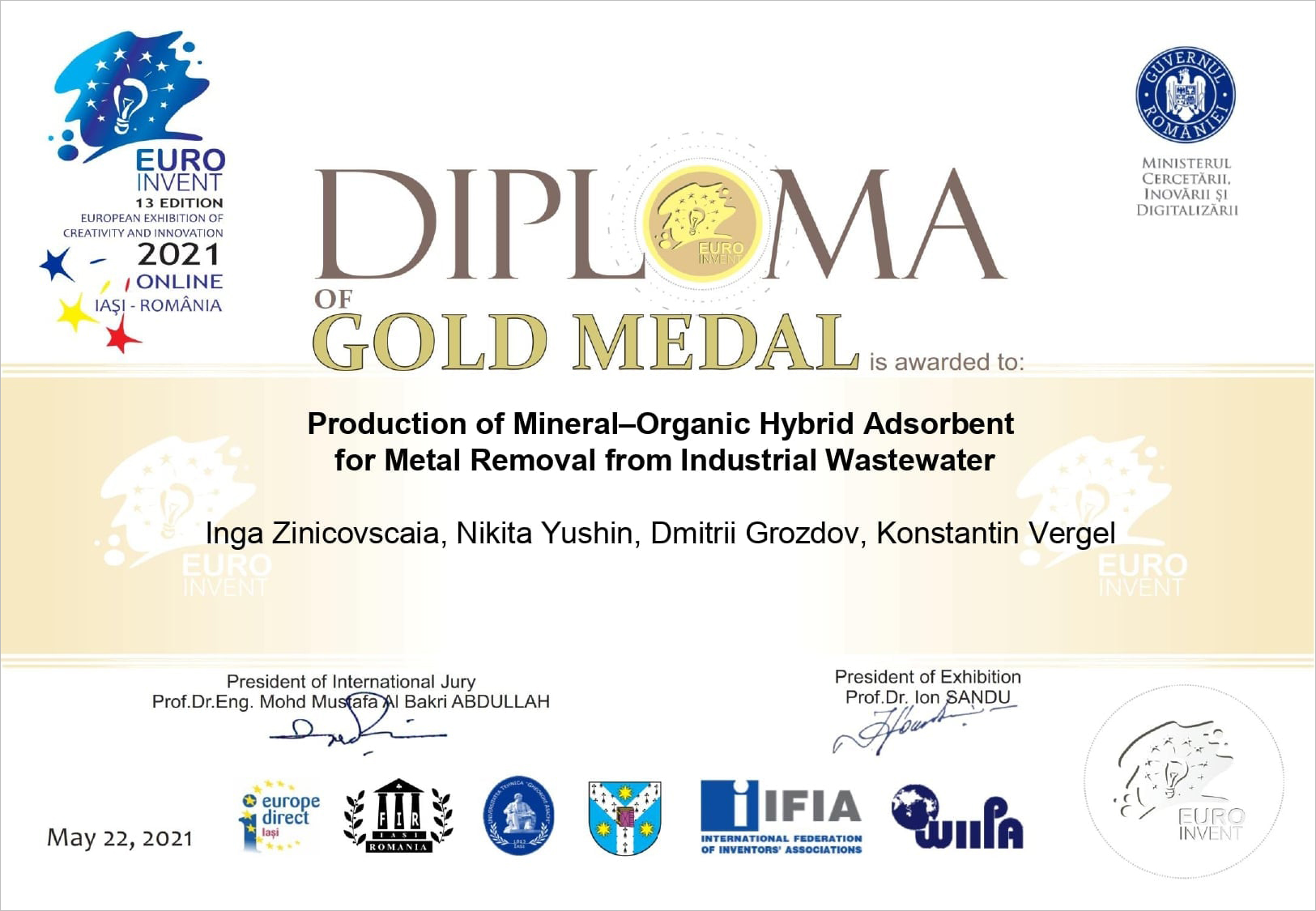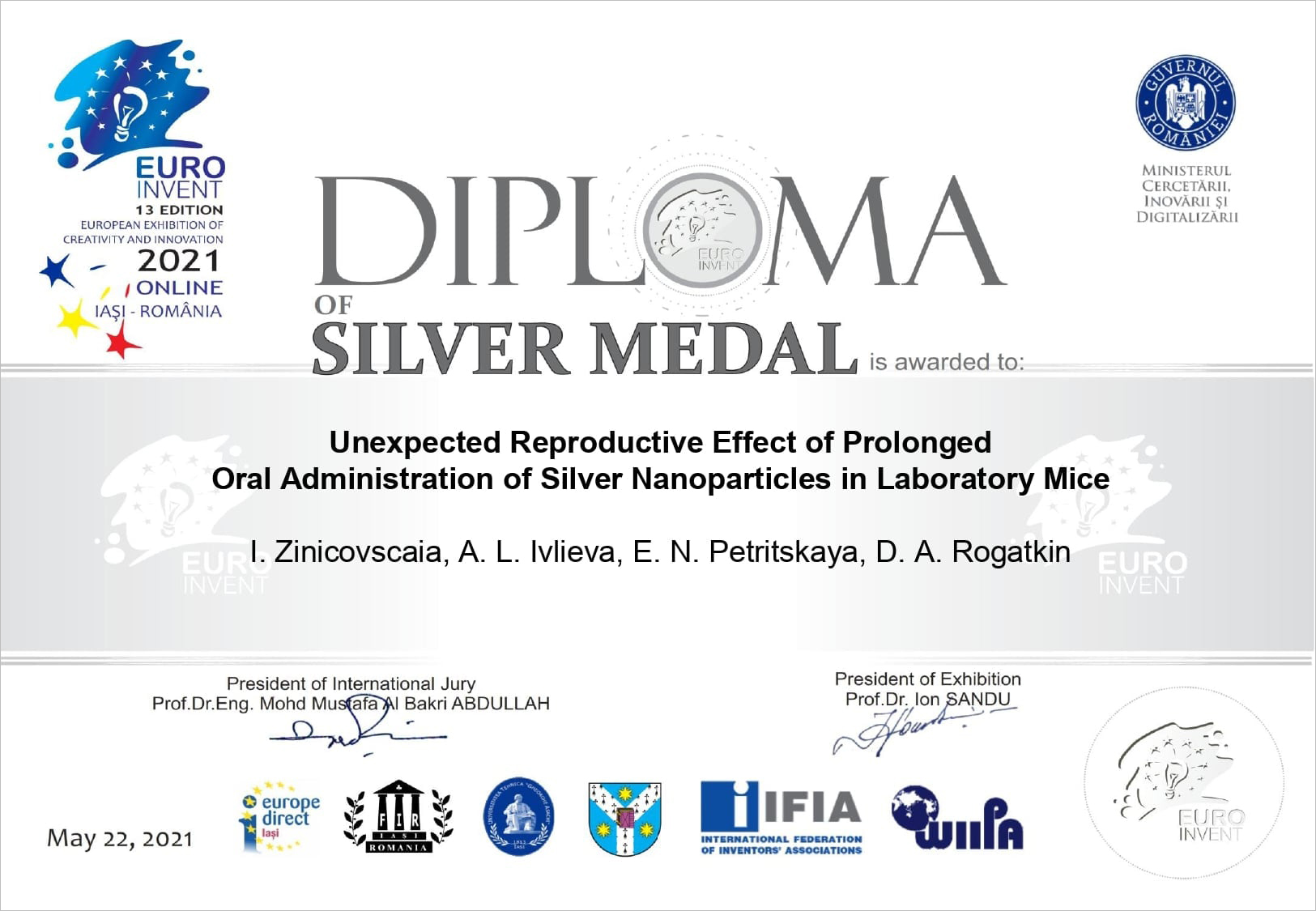 EUROINVENT is the largest exhibition of inventions in Central and Eastern Europe. More than 500 scientific papers and inventions in all the scientific fields have been submitted for assessment by the international jury. The exhibition took place in Iasi, Romania. This year, the organizers of the event were the Romanian Inventors Forum, the Romanian National Institute of Inventions, as well as technical universities of the country.