FMBA of Russia and JINR will deepen cooperation
News, 31 March 2021
On 30 March 2021, Head of the Federal Medical and Biological Agency (FMBA of Russia) Veronika Skvortsova had a working visit to the Joint Institute for Nuclear Research. JINR Director Academician Grigory Trubnikov welcomed the representative delegation of the FMBA of Russia. During the visit, representatives of the FMBA of Russia learned about the progress in the megascience project NICA in the Laboratory of High Energy Physics JINR, as well as the unique computing infrastructure of the Laboratory of Information Technologies of the Institute. Moreover, V. Skvortsova visited the Federal Medical and Sanitary Unit No.9 of the FMBA of Russia.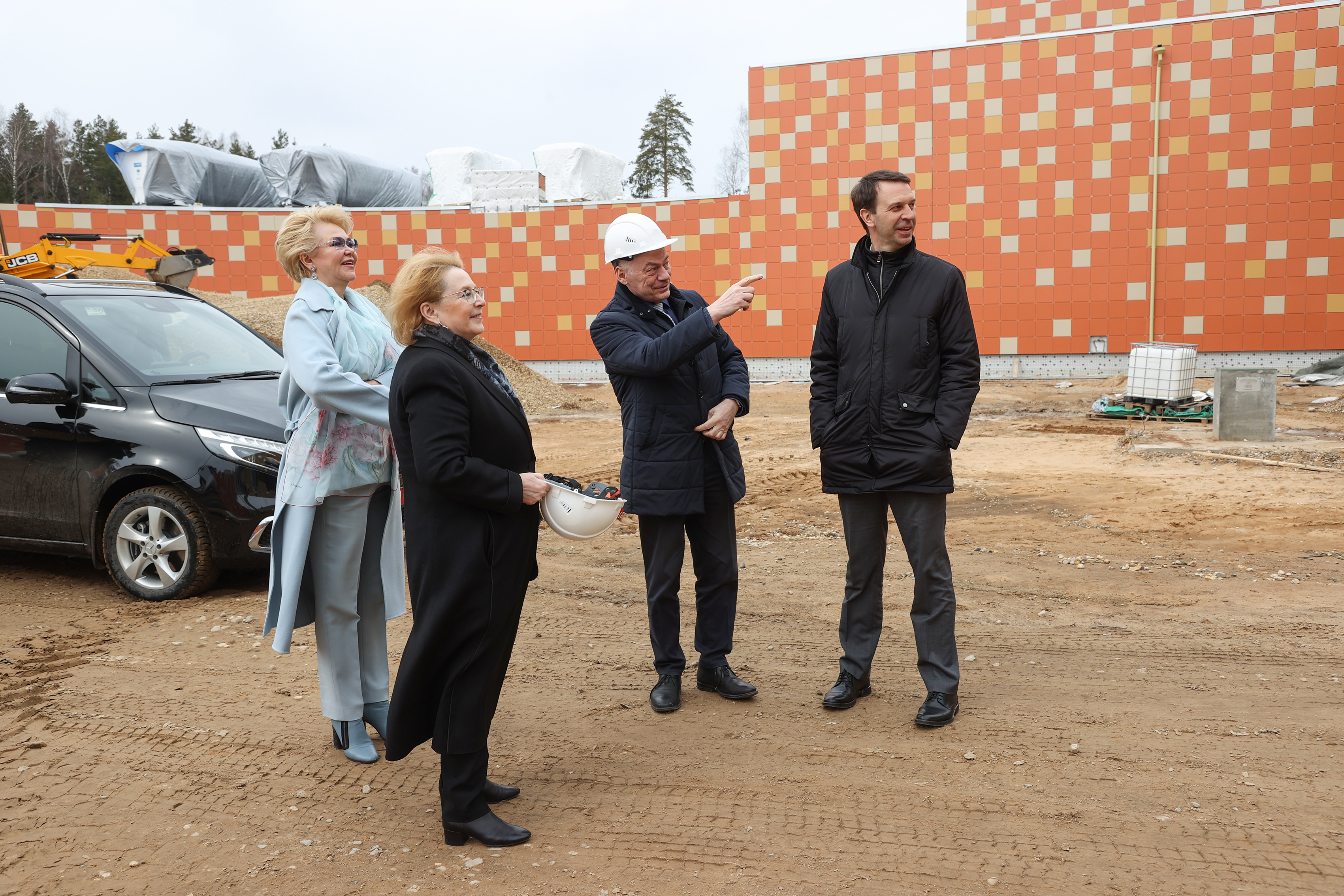 At a meeting of leaders of the Joint Institute for Nuclear Research, the FMBA of Russia, and the Head of the Dubna City District Sergey Kulikov, the parties discussed a wide range of opportunities to enhance the cooperation of JINR and the FMBA of Russia based on already established traditions and successful cooperation experience. The JINR Director informed the FMBA delegation about the approval of the Strategic Plan for the Development of JINR until 2030 and further at the CP session. Grigory Trubnikov noted the special importance of the Life Science realm for the scientific agenda of the Institute.
The parties noted cooperation on the production of radioactive isotopes for medicine as one of the possible fields of joint work. JINR capabilities for the production of track membranes evoke the interest of the FMBA leaders.
Participants of the meeting focused their attention on a new superconducting accelerator for proton therapy planned to be created at the Institute. This accelerator is supposed to become one of the elements of the scientific infrastructure of the future JINR Innovative Centre. Heads of the FMBA of Russia expressed their readiness to support relevant innovative developments of JINR, including to consider opportunities for assistance in licensing and certifying high-tech medical equipment.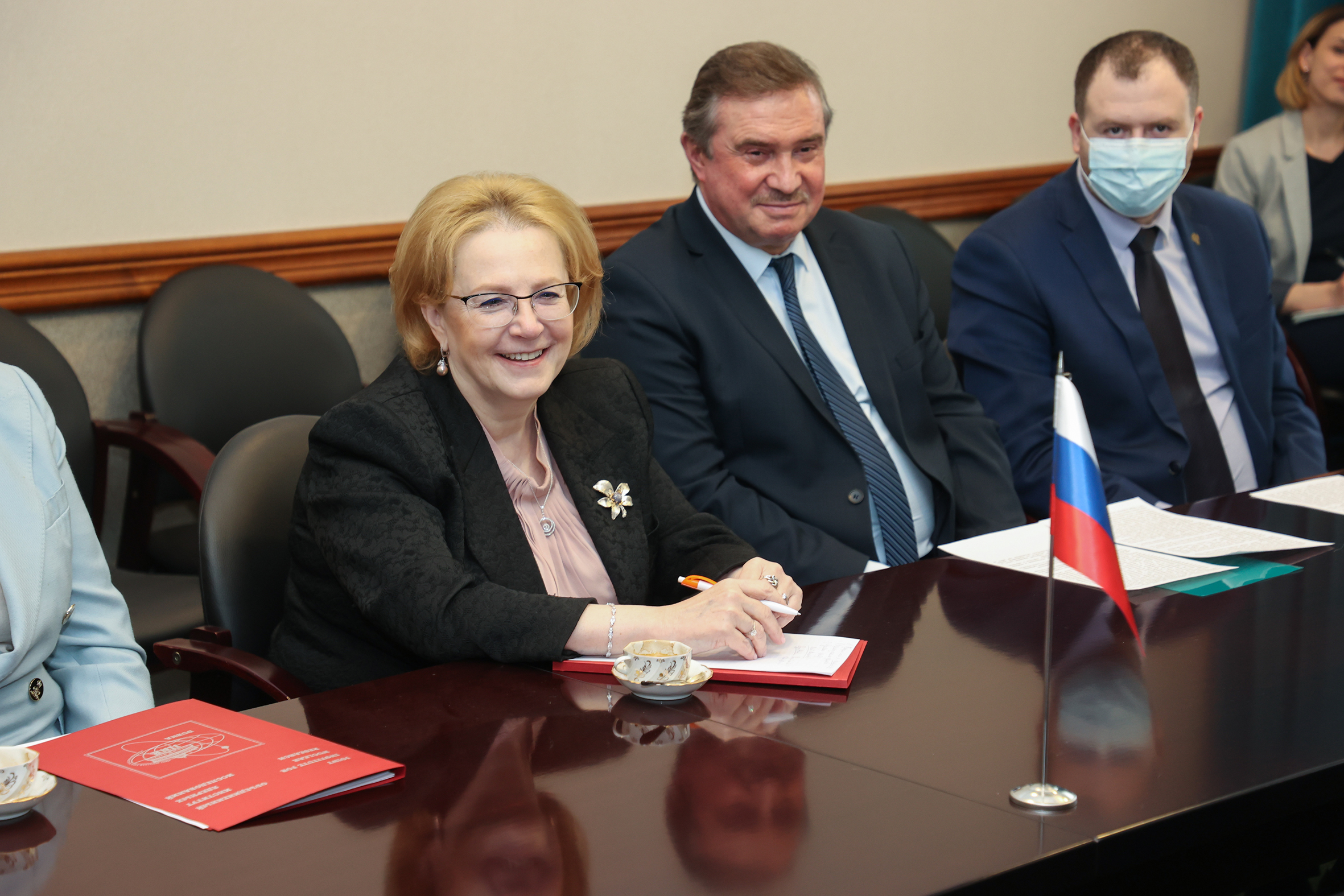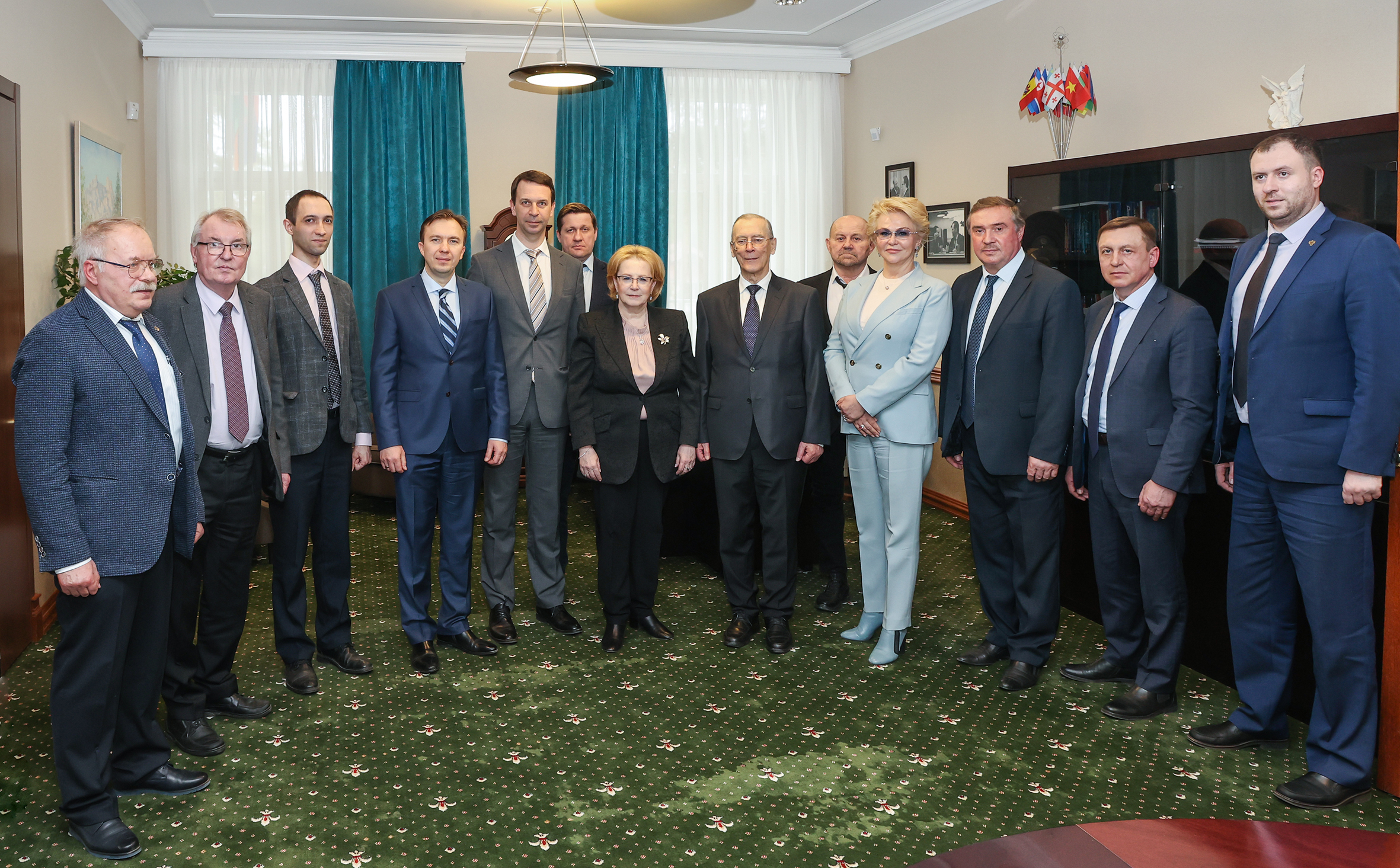 Participants discussed also possibilities for cooperation between JINR and the FMBA of Russia in the fields of radiobiological research, including interdisciplinary realms like space medicine and preparation of space flights, bioinformatics and genetics.
In addition, the parties noted the importance of providing the JINR staff and Dubna citizens with modern medical care. Representatives of the FMBA of Russia expressed readiness to contribute to the qualitative development of both Medical Unit No. 9 and the city medical infrastructure in the areas of vascular surgery, cardiology, rehabilitation, diagnosis and prevention of diseases.
Photos by Igor Lapenko