Guests from the Volga river banks
News, 28 March 2019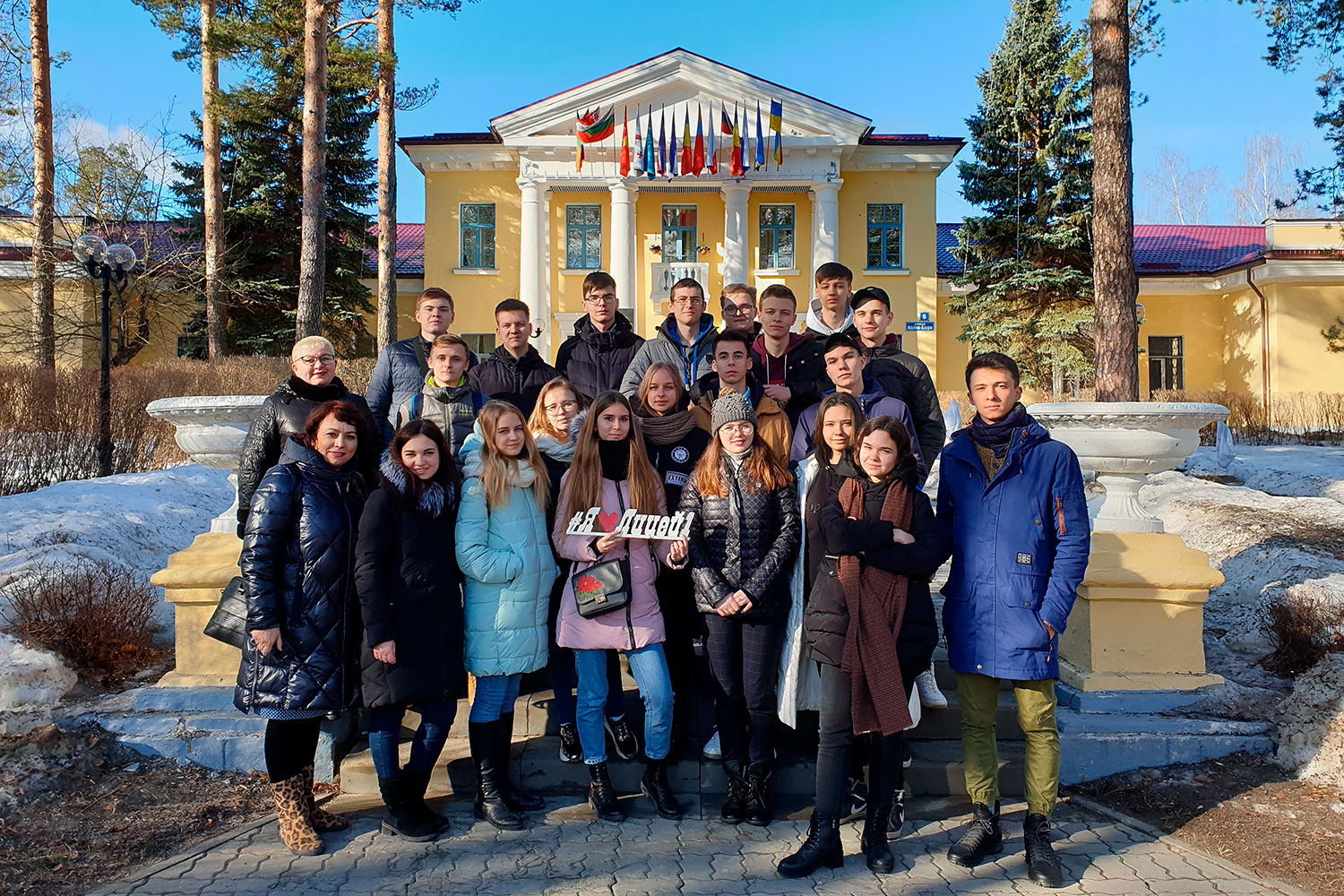 On 25 March 2019, a group of high-school students from Lyceum No. 1 of the Krasnoarmeysky district of Volgograd arrived at JINR. The visit programme included a tour around the Institute's Part of the city, excursions to the Laboratory of Nuclear Problems, the Laboratory of Information Technologies, and the Museum of History of Science and Technology of JINR.
Acquaintance with Dubna and the Joint Institute for Nuclear Research began with a walk around the Institute's Part of the city. Accompanied by E. Karpova, guests visited historical sites, monuments to Bogoliubov, Mendeleev, Flerov, Meshcheryakov and walked along the embankment breathing in fresh spring air and enjoying beautiful sunny weather. Students and their teachers noted the unique character and academic atmosphere of the city, took photos and enjoyed the views of the river that connects Dubna and Volgograd.
During the visit to the Laboratory of Nuclear Problems, N. Anfimov introduced to students the DLNP scientific programme, guided a tour to the "Dark Room" where the Laboratory staff tests photomultipliers, i.e. parts of a giant neutrino detection facility. A genuine interest among the school children was sparked by a visit to the control room of NOvA, an experiment situated on the opposite side of the globe. At the end of the visit, the operation principles of the simplest particle detector – the Wilson chamber – were demonstrated to students, which was assembled in front of the guests.
Acquaintance with the fields of Institute's activities was continued by I. Pelevanyuk who provided an excursion to the LIT Multifunctional Information and Computing Complex where he introduced to visitors the history of computer technology, explained how experimental data is processed and stored, and showed the supercomputer "Govorun" to the guests.
The visit to the JINR Museum helped participants to sum up information received during the day: A. Zlotnikova and K. Kozubsky told the guests about the main milestones of development and the future projects of the Institute.