Interaction with universities of Member States: puzzle being finished
News, 31 May 2021
A round table on the issues of interaction between JINR and universities took place on 26 May on the sidelines of the 17th International training programme for decision-makers in science and international scientific cooperation «JINR Expertise for Member States and Partner Countries» (JEMS-17). Rector of the Southern Federal University Inna Shevchenko and Rector of the Kabardino-Balkarian State University Yuri Altudov joined participants of the internship who had come from universities of the Russian Federation, as well as Armenia and Belarus.
The JINR party at the round table was represented by Institute's Scientific Leader Victor Matveev, Chief Scientific Secretary Sergey Nedelko, JINR Special Representative to Russian and International Organizations Boris Sharkov, Head of the International Cooperation Department Dmitry Kamanin, members of the Expert and Analytical Group, and interested employees.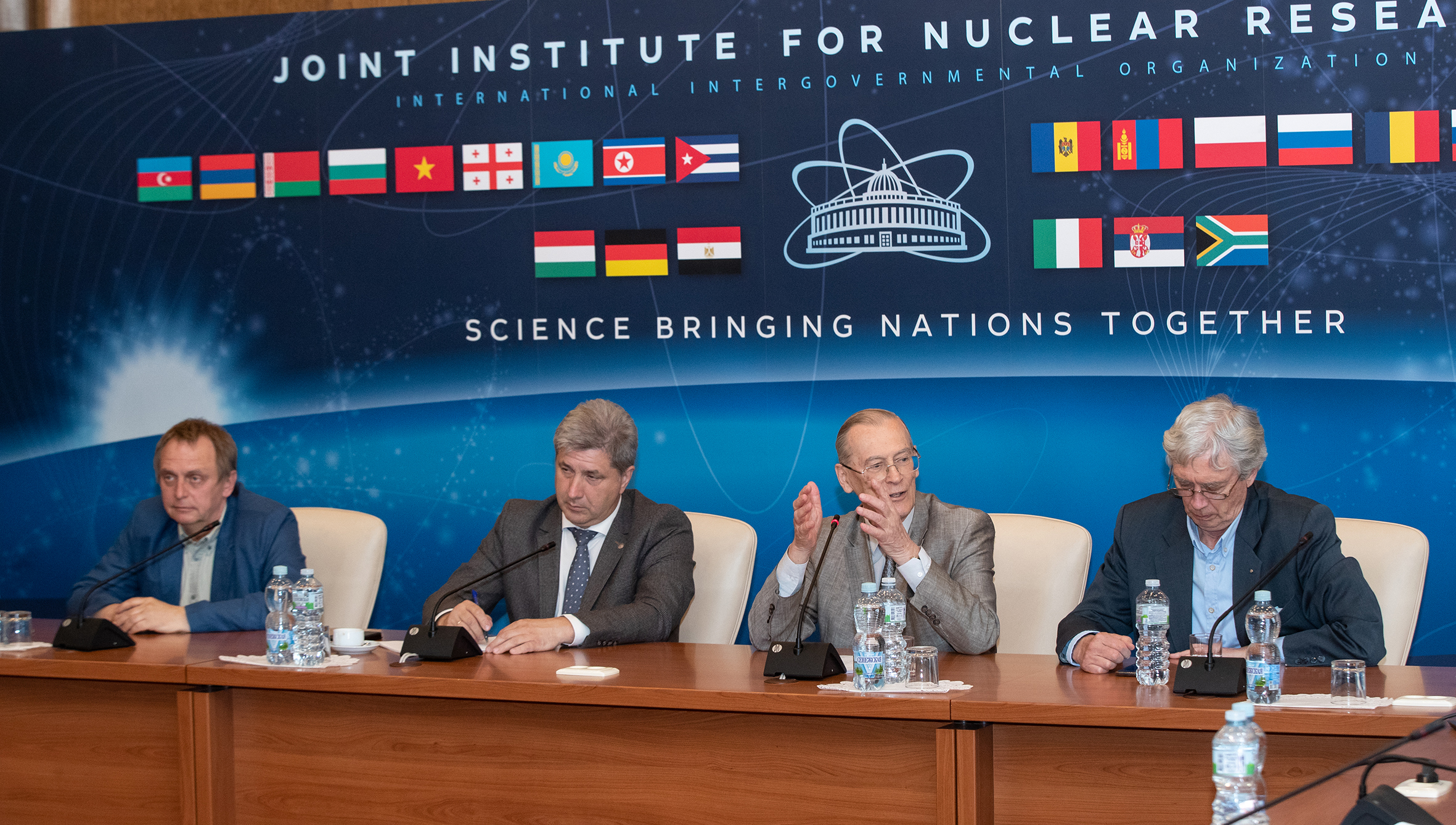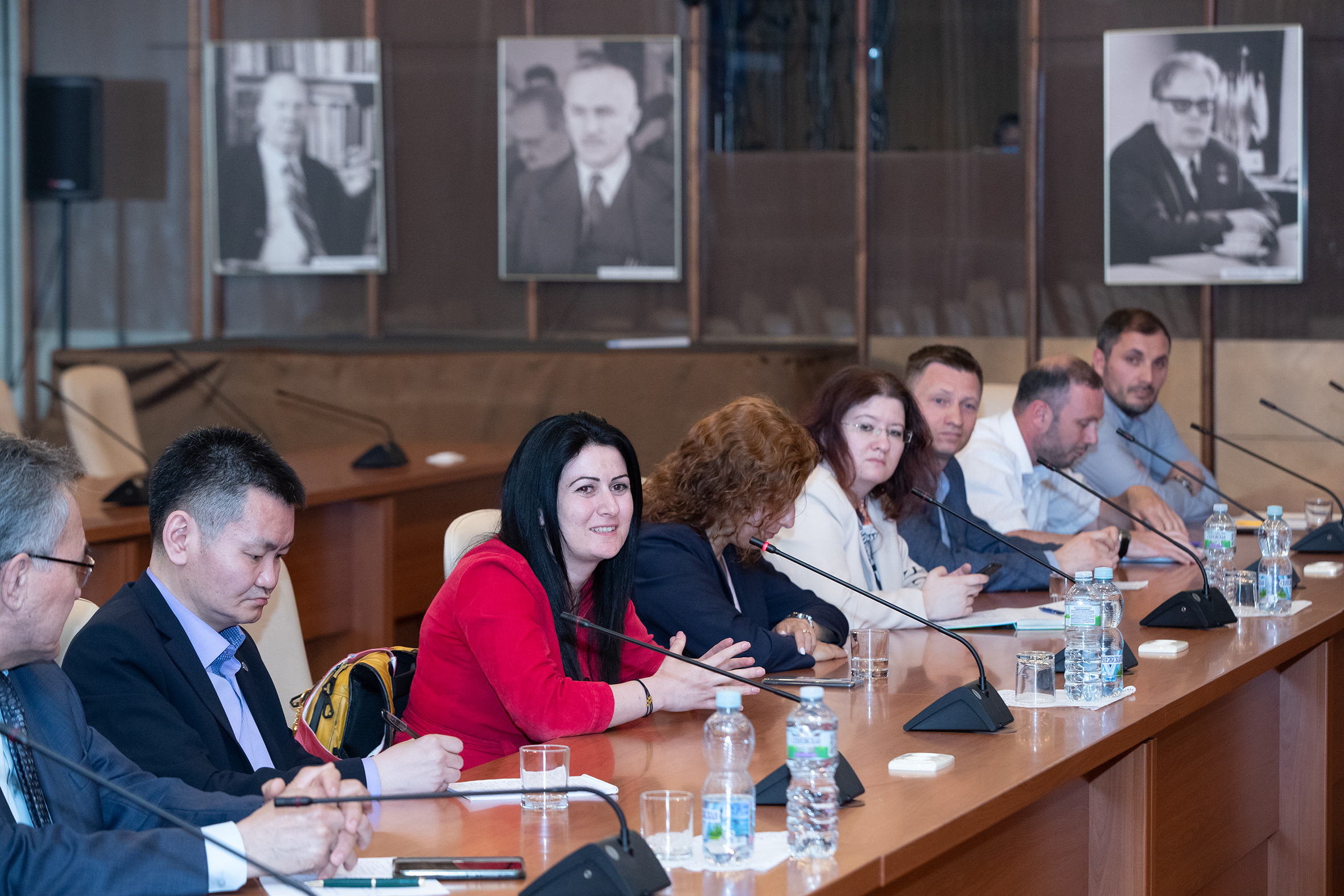 Victor Matveev noted in his welcoming speech to the participants of the round table, "A high tempo in staff training is necessary. We should look for our future students starting from the school." Short information presentations by JINR representatives on the Institute's experience in working with universities, the concept of Information Centres, work of the JINR Association of Young Scientists and Specialists supported this vector of the discussion. In particular, Director of the JINR Information Centre in the South of Russia Nelli Pukhaeva spoke about its most successful work practices.
Guests of the round table expressed high interest in cooperation with JINR on educational and research issues, as well as highly evaluated the concept of JINR Information Centres, the highest relevance of the issue of attracting young people to science starting from the school period, the importance of working with school teachers. Participants made a number of proposals for joint work with universities, for example, to organize JINR Information Days.
SFU Rector Inna Shevchenko opened the discussion. She spoke about the training programme fields at the University and noted the necessity and importance of expanding cooperation between SFU and JINR basing on many years of cooperation in theoretical physics. In particular, when speaking about staff training in a wide range of engineering specialities at SFU, she noted that training future engineers without basing on physics is impossible. KBSU Rector Yuri Altudov summed up his impressions of the acquaintance with JINR educational programmes and discussions of the round table with the following words, "The puzzle has been finished: it is possible to bring scientific and educational issues into one point. Let's try to copy what we have seen at JINR."
Photos by Igor Lapenko