17th JEMS training programme began at JINR
News, 24 May 2021
Today, the 17th International training programme for decision-makers in science and international scientific cooperation «JINR Expertise for Member States and Partner Countries» (JEMS-17) started. Representatives of scientific organizations and universities of Armenia, Belarus, and the Russian Federation came to Dubna for the training programme. The current event will be held in Russian, just like JEMS-16 that took place a month ago.
On the first day, participants met with the JINR leaders in a format of a welcome lunch in the JINR Scientists' Club and spoke about the tasks their organizations face. The first exchange of opinions about opportunities for cooperation with JINR, as well as about a number of other topical issues, was held. On behalf of JINR, the meeting was attended by JINR Chief Scientific Secretary Sergey Nedelko, JINR Special Representative to Russian International Organizations Boris Sharkov, Director of the Laboratory of Radiation Biology Alexander Bugay, Director of the University Centre Stanislav Pakuliak, Head of the International Cooperation Department Dmitry Kamanin, and Head of the Scientific and Profit Division of the Laboratory of Nuclear Reactions Alexander Nechaev.
The main programme of JEMS-17 is traditionally divided into thematic sections one for each day of the internship: Heavy Ion Physics and Accelerator Technologies; Research with Neutrons and the Nanoworld; Theory, Information, Education; Life Sciences on Earth and in Space; Neutrino. Participants of the training programme will get acquainted in detail with JINR and objects of its scientific infrastructure, attend lectures, meet with heads and specialists of the Institute's laboratories. The programme is structured in such a way as to provide participants with an opportunity not only to learn about the Institute but also to establish scientific contacts, outline new areas for cooperation with participating organizations in addition to contacts with JINR.
Two round tables are planned within the framework of the programme: a round table in the middle of the training programme will cover interaction with universities and will take place in the International Conference Hall. JINR Scientific Leader Victor Matveev will chair the event. A traditional round table in the JINR Scientists' Club with the JINR Directorate will conclude the training programme on the final day.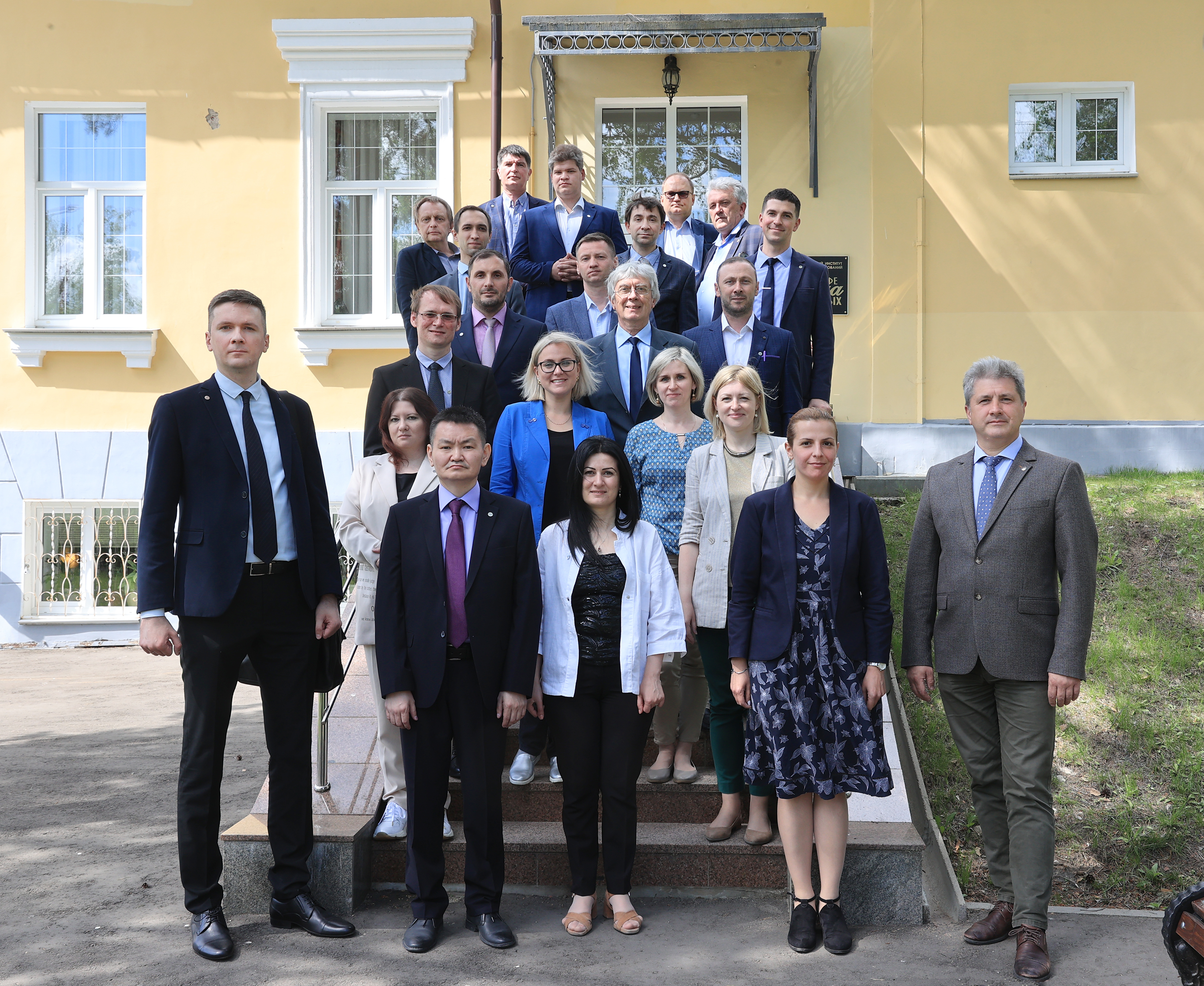 Photos by Igor Lapenko