International dialogue between Dubna and Egypt students
Education, 16 September 2022
On 15 September, participants of the JINR Science School for Students of the Children's University of the Egyptian Academy of Scientific Research and Technology visited the Physics and Mathematics Lyceum named after V. G. Kadyshevsky and talked with peers from Dubna.
Lyceum's Director Yuri Kurlapov greeted guests and noted that students from Egypt had come to a place full of people close to them in spirit and hobbies. "I will try to remember your faces to see you as employees and managers at the opening of a nuclear power plant under construction in your country," he wished success to students from Egypt.
Pupils told guests from Egypt about the Lyceum and Academician Kadyshevsky, conducted tours of classrooms, shared their impressions of studying at the Lyceum.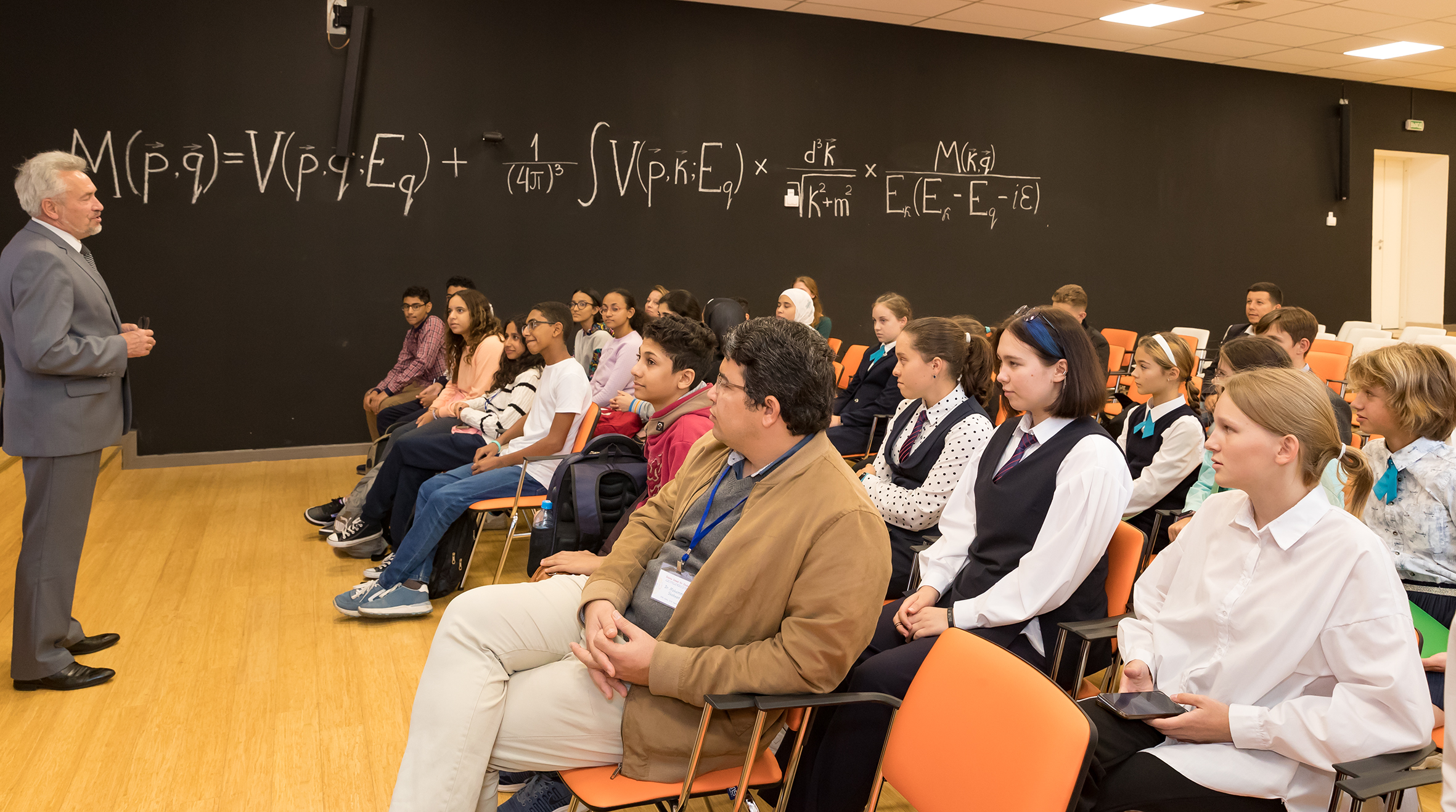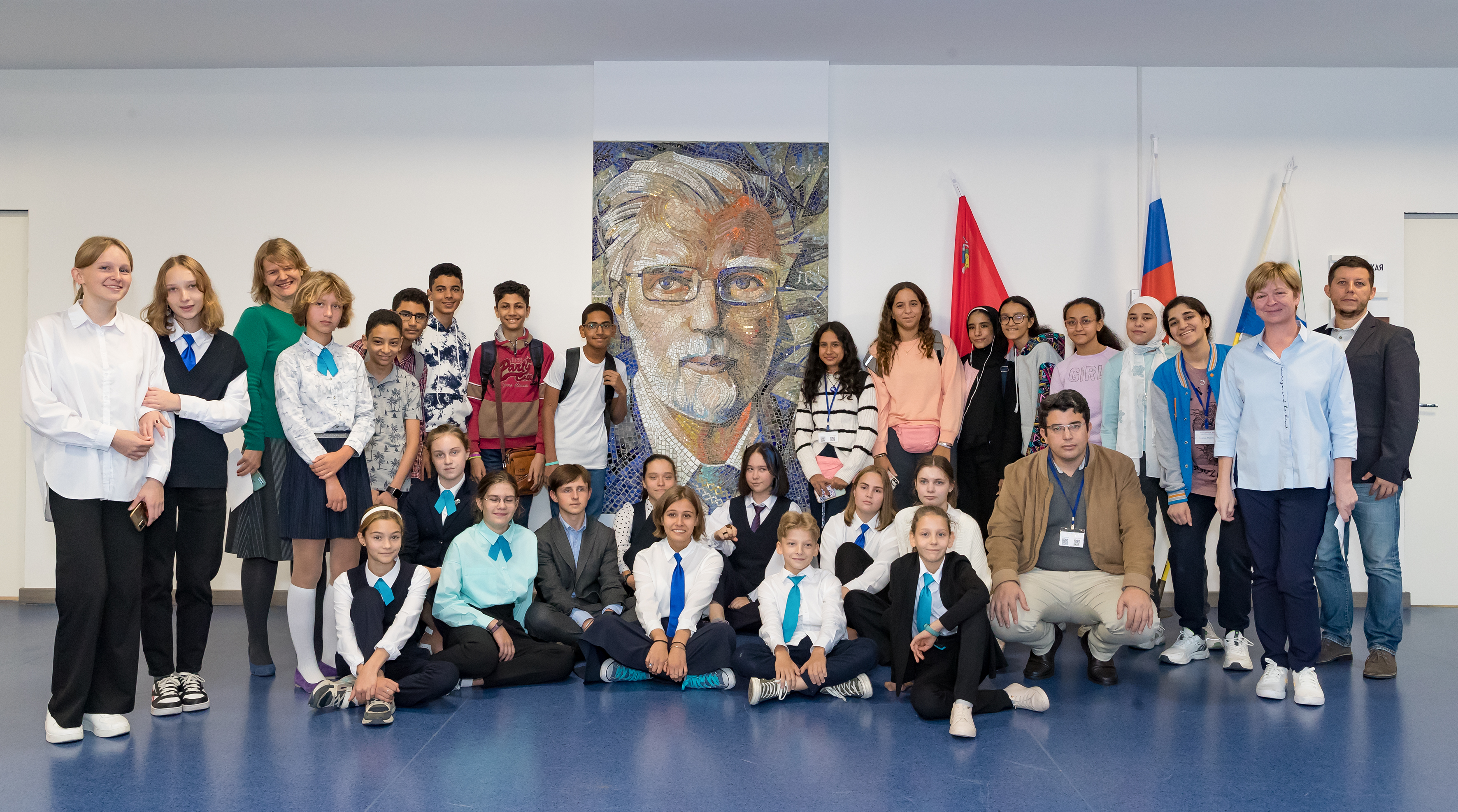 An employee of the JINR University Centre Ivan Lomachenkov demonstrated vivid physical experiments to explain the principles of inductance, electrostatics, and other physical phenomena for School participants and Lyceum pupils. Students from Egypt asked questions to the lecturer and tried to explain together what they saw from a physical point of view.
A tea party and conversations completed the visit. For students from the two continents, it was a great opportunity not only to practise English, but also to get acquainted with another culture by the example of people who are close in age to them and keen on science.