JINR and RUSNANO leaders agreed to restart cooperation
News, 04 February 2021
On 4 February 2021, the first visit to the Joint Institute for Nuclear Research of new Chairman of the Executive Board of RUSNANO Group Sergey Kulikov was held. JINR Director Academician Grigory Trubnikov welcomed the RUSNANO LLC delegation. JINR and RUSNANO leaders visited sites of flagship scientific and research projects of JINR and agreed to give a new start to extensive cooperation.
Welcoming the head of RUSNANO, Grigory Trubnikov noted that "despite the bright profile of the Institute in the fields of fundamental scientific and research tasks, the Strategy of JINR Development until 2030 and further specifies the development and promotion of applied studies as one of the priorities. We consider RUSNANO as one of our strategic partners with whom we strive to move to a new stage of strengthened cooperation. Our international scientific and research organization is interested in partners who would help transfer knowledge, technologies, and our scientific results to industry for benefits of society both in Russian Federation and in other JINR Member States," the JINR Director highlighted.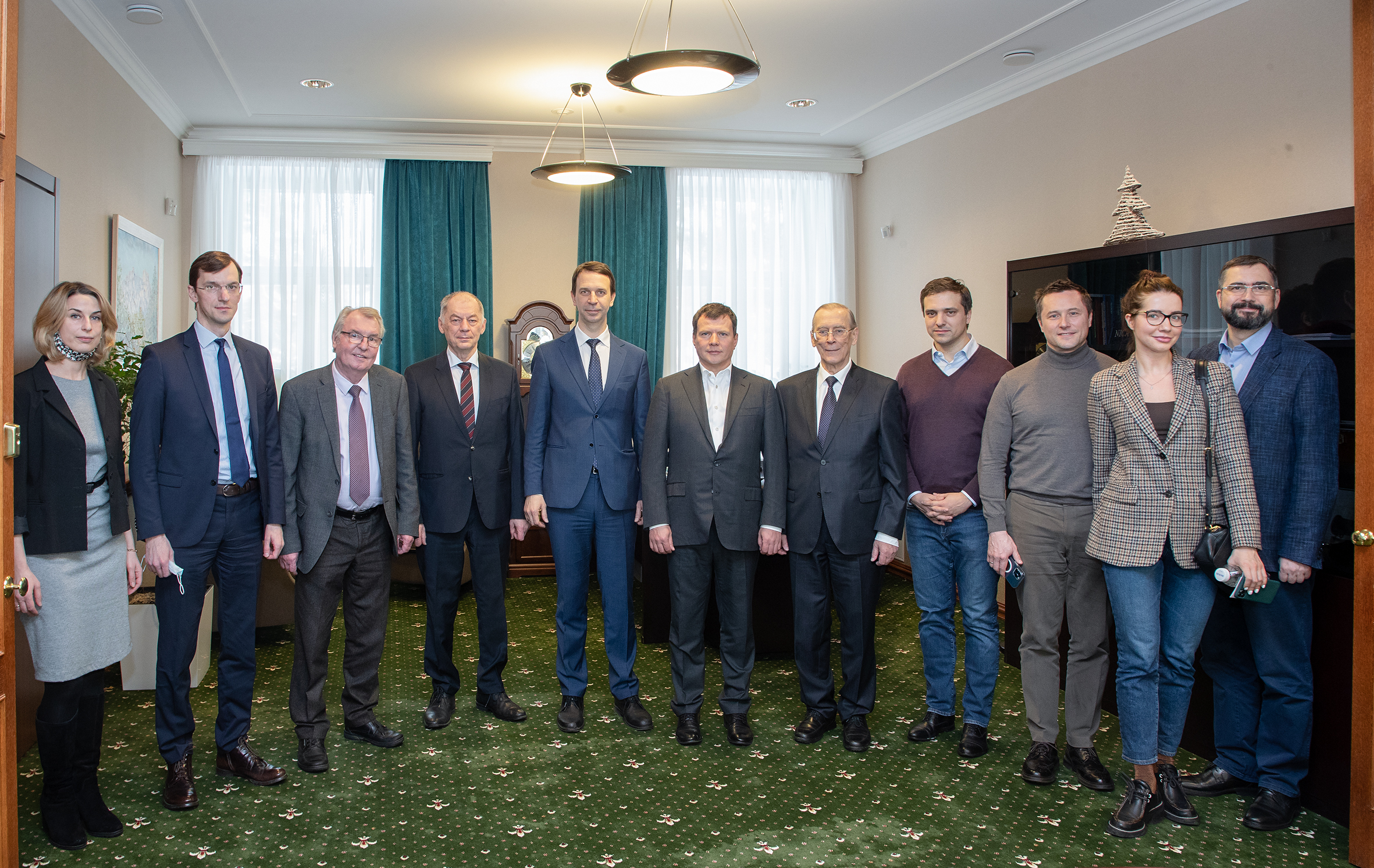 During the trip to JINR, the RUSNANO delegation headed by S. A. Kulikov visited the objects of the Institute's scientific infrastructure and got acquainted with its flagship projects. At the site of the Laboratory of High Energy Physics, Sergey Kulikov visited the Booster of the NICA collider launched in November 2020 with the participation of Prime Minister of the Russian Federation Mikhail Mishustin, as well as the factory of superconducting magnets. In the Laboratory of Nuclear Reactions, the RUSNANO head visited the Superheavy Element Factory, as well as the nanocentre of the Laboratory.
At the end of the visit to JINR, Sergey Kulikov continued his acquaintance with the science city by visiting the Special Economic Zone "Dubna".
Photos by Igor Lapenko