JINR and SEZ "Dubna" signed cooperation agreement
News, 22 April 2021
JINR Director Academician Grigory Trubnikov and Director General of the Special Economic Zone "Dubna" Anton Afanasiev confirmed the intentions to develop the technological cooperation of the Joint Institute for Nuclear Research with production partner-residents of the Special Economic Zone "Dubna". The signing ceremony took place today at a festive event organized in honour of the 15th anniversary of the SEZ "Dubna".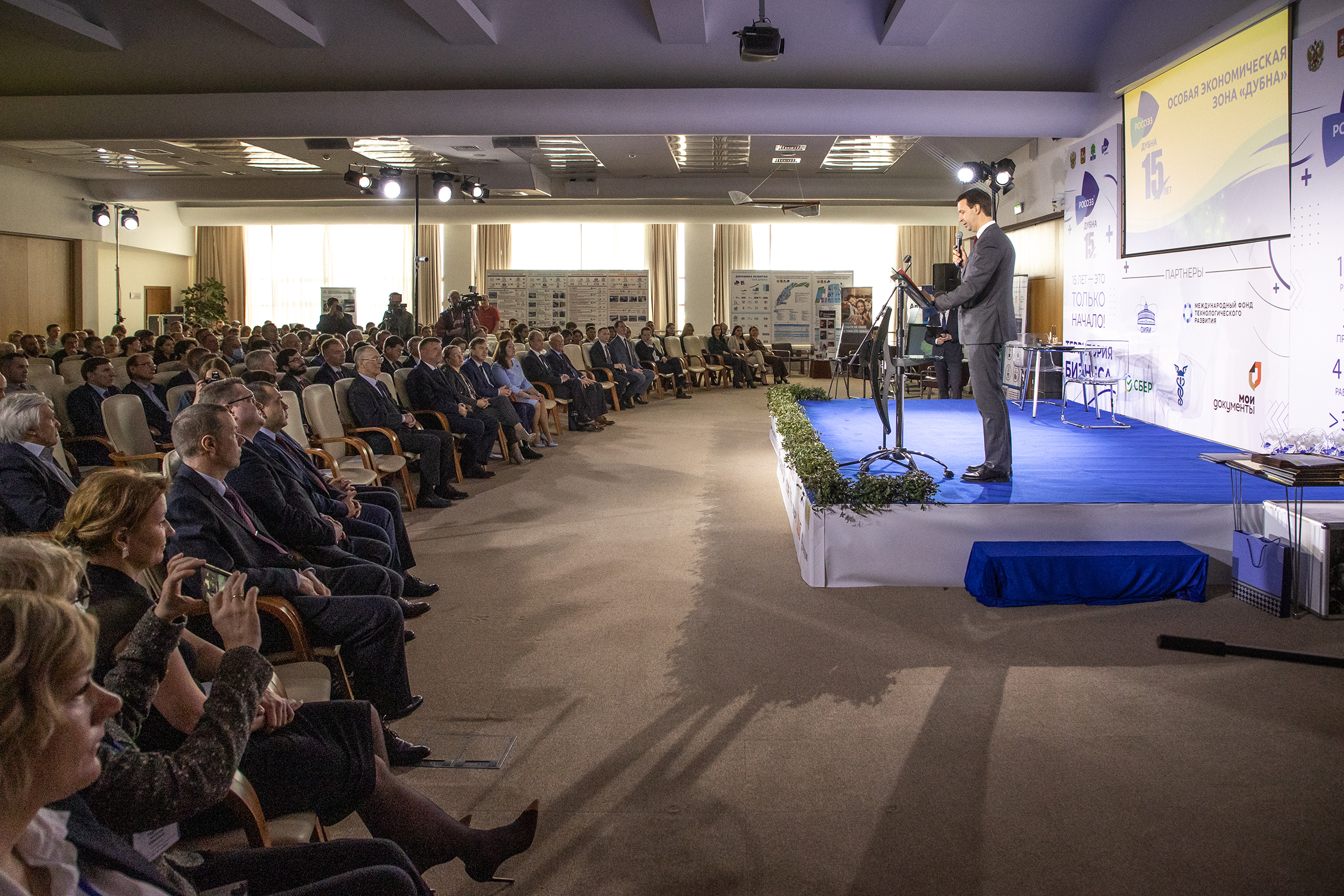 The agreement includes the introduction of applied scientific research of the Institute in industrial, medical, and other technical developments, mutual scientific and technical help, and the use of the infrastructure and human resources of the parties to increase the efficiency of innovation activities.
"We hope that signing of the agreement will contribute to the strengthening of links between research teams of the Institute and resident companies. We are convinced that the Special Economic Zone "Dubna" will be one of the successful sites for commercialization of innovative JINR developments, especially in the fields of healthcare and medicine," Grigory Trubnikov said.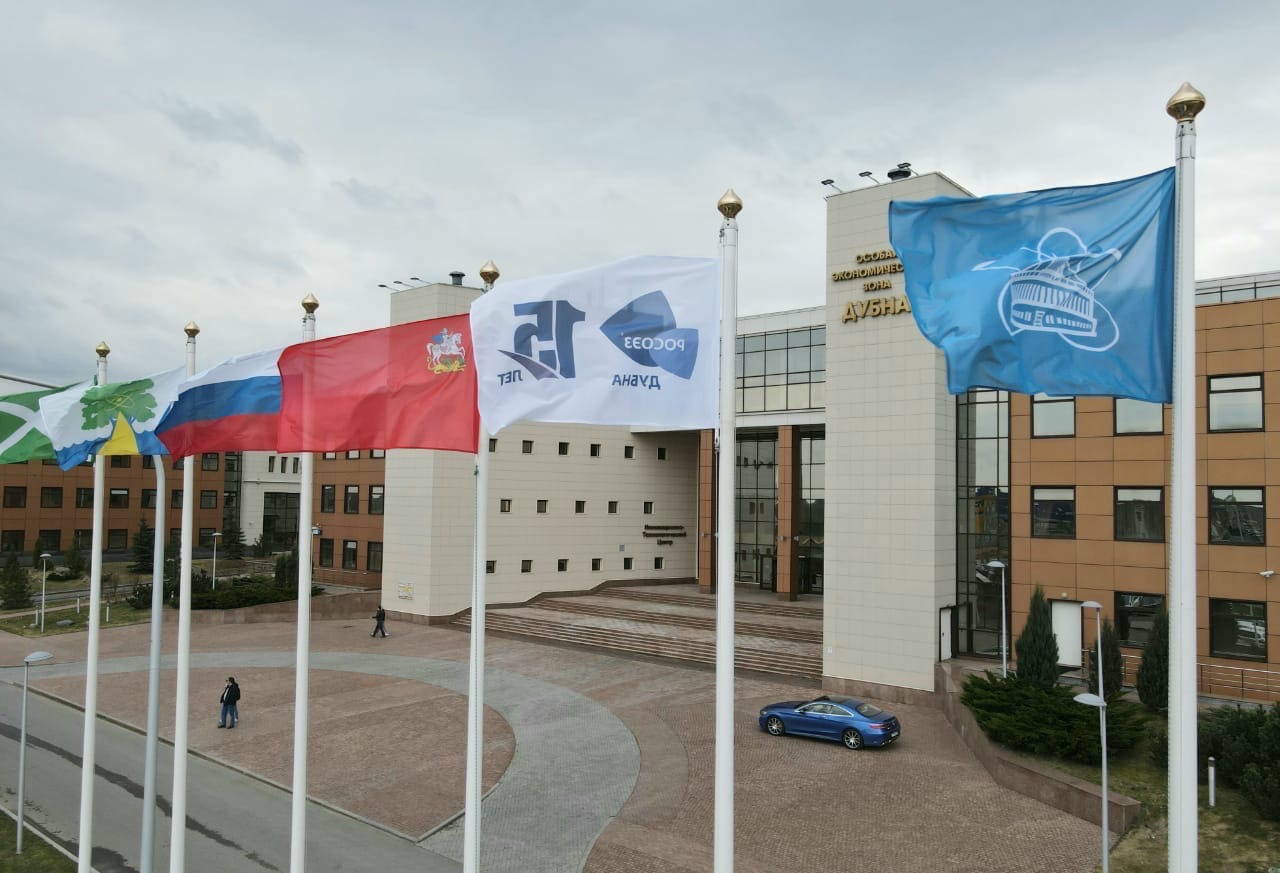 He highlighted that JINR sees great potential for cooperation with the largest SEZ resident the PROMTECH company. There is already established cooperation in the fields of technical consultations, and the possibilities of new joint projects are under development.
"JINR has a lot to offer. Nowadays, the Institute is the national leader in terms of microelectronics tests, and the future NICA complex, which will be launched in 2 years, will allow conducting applied research in a wide range of beam energy. The Flerov Laboratory of Nuclear Reactions is a leading developer of track membranes used for medical equipment," the JINR Director noted.
Grigory Trubnikov congratulated the SEZ "Dubna" on the 15th anniversary, noted reached achievements, and highlighted that it is a significant date for both the individual and the organization. "This is a time of self-determination, a time of breakthrough. Today, we not only celebrate the jubilee but also lay the foundation for new successes!", the JINR Director said.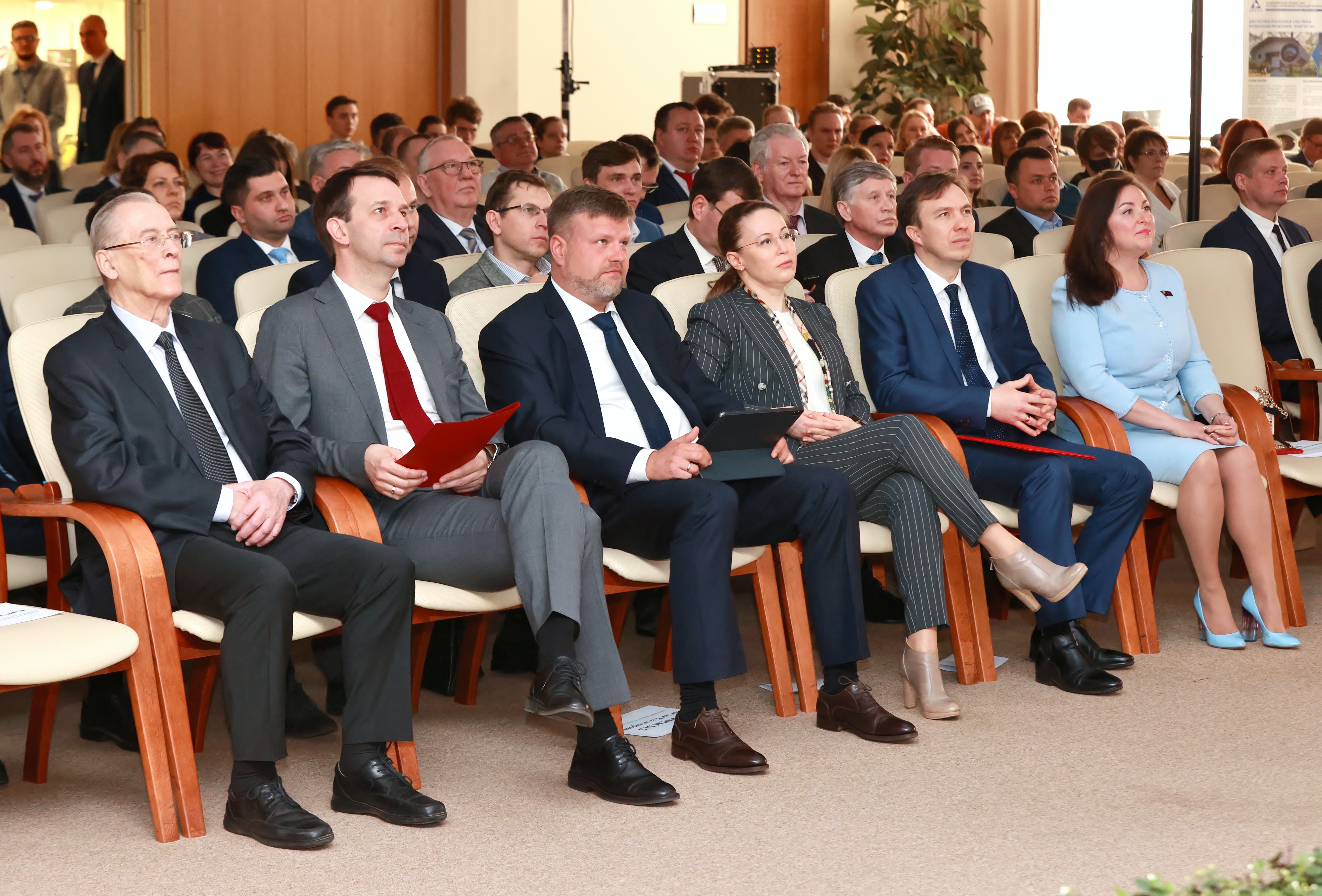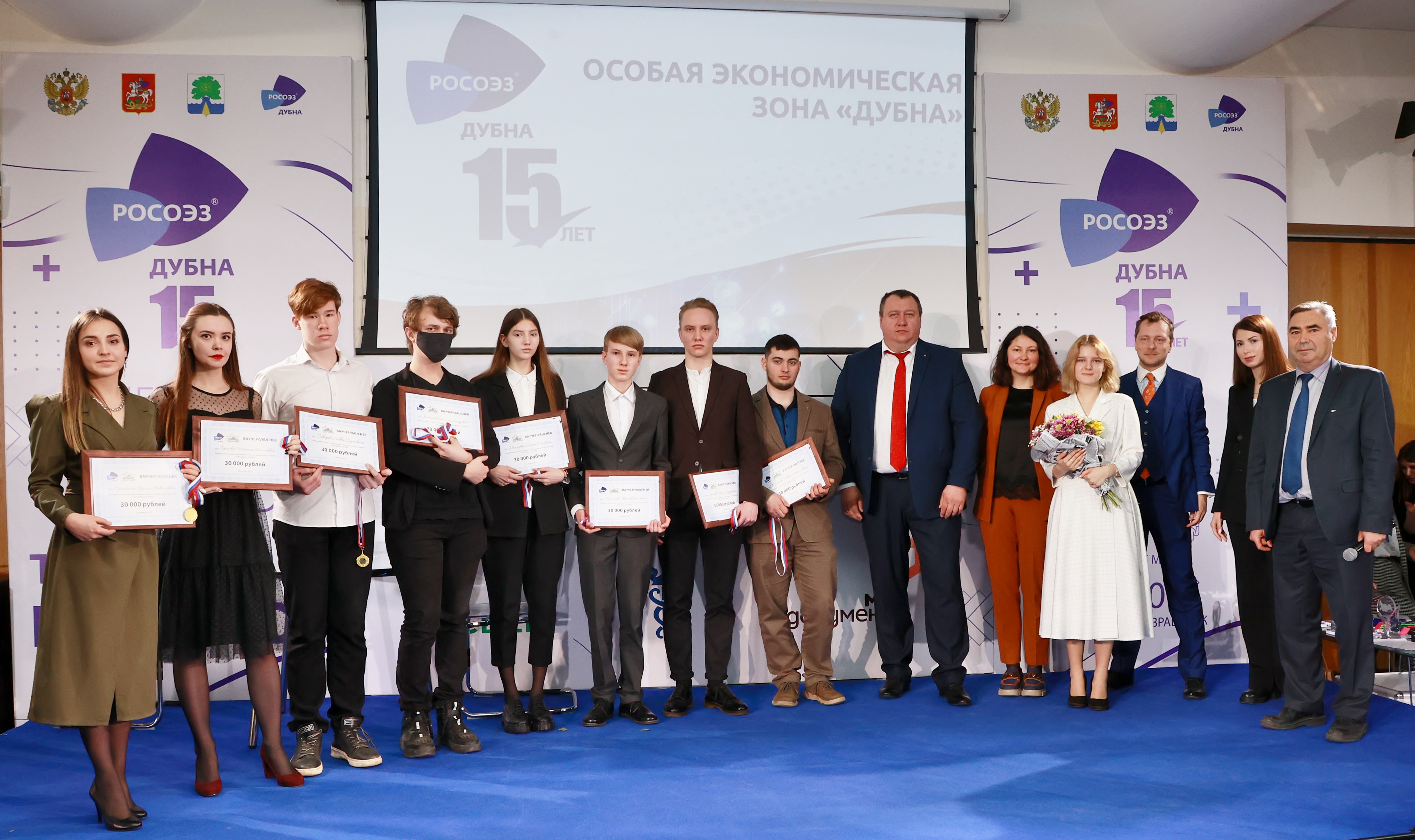 The programme of the event also included the presentation of Awards for the best scientific and technical projects for students, postgraduates, and schoolchildren. This joint JINR-SEZ "Dubna" scientific and educational project started in 2021.
Photos by Igor Lapenko