JINR celebrates the 110th anniversary of Ilya Frank
News, 23 October 2018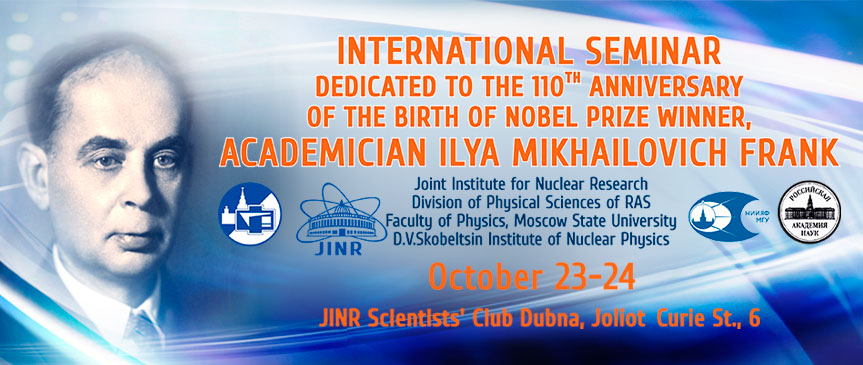 On 23 October 2018, the 110th anniversary of the Nobel and State prizes winner, organizer and long-term Director of the Laboratory of Neutron Physics of JINR Academician Ilya Mikhailovich Frank is celebrated.
Today, the International Seminar Devoted to the 110th Anniversary of I.M. Frank was launched in the JINR Scientists' Club. At the ceremonial opening of the Seminar, JINR Director Academician V.A. Matveev welcomed participants of the event. V.A. Marveev informed the audience that in 2019 a monument to Ilya Frank located on the street of his name will be opened in Dubna. The seminar was organized by the Joint Institute for Nuclear Research and The Russian Academy of Sciences. On 24 October, participants and guests of the Seminar will be offered an excursion to the Frank Laboratory of Neutron Physics and a trip to Moscow to the grave of Ilya Mikhailovich at the Vvedenskoe cemetery.
FLNP Director V.N. Shvetsov about anniversary event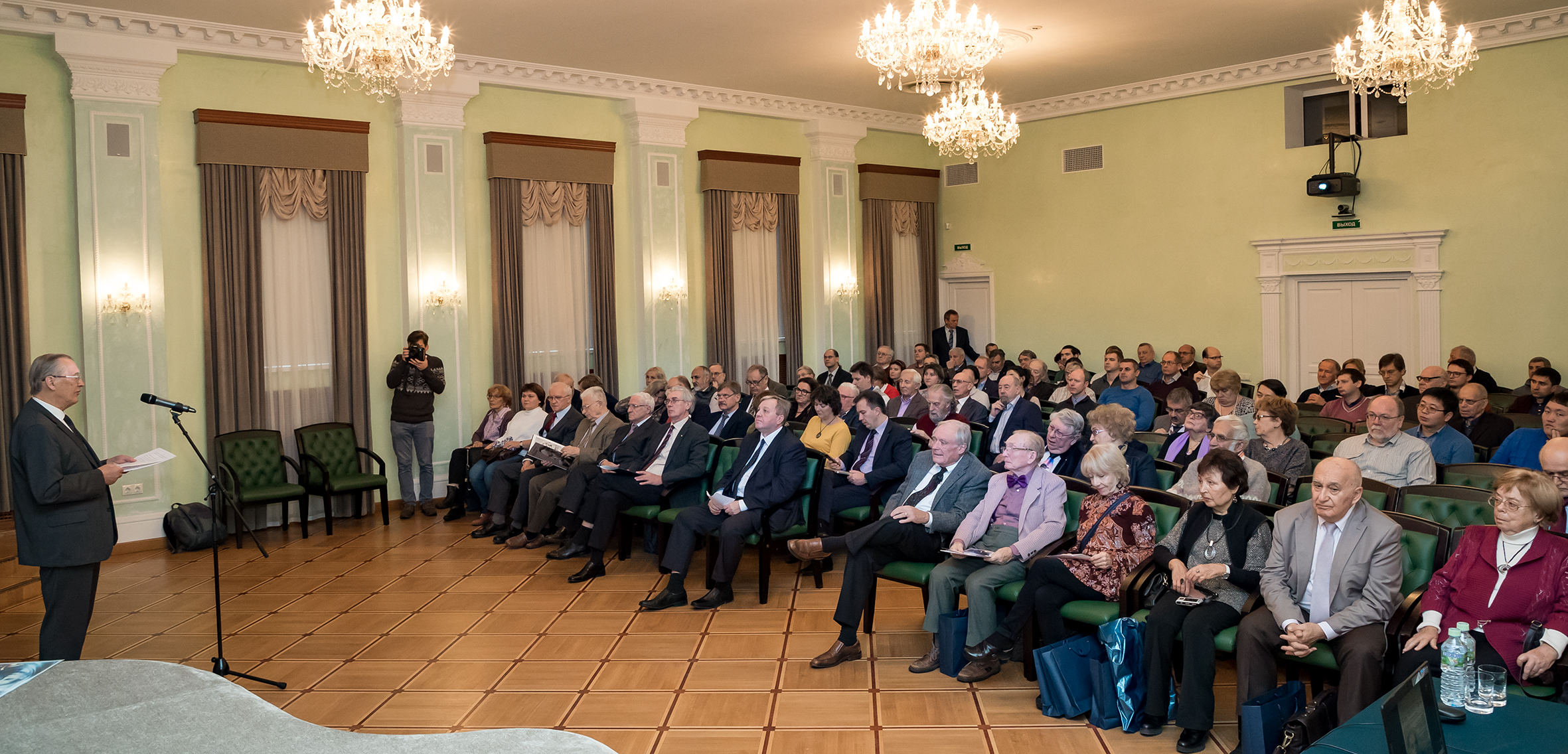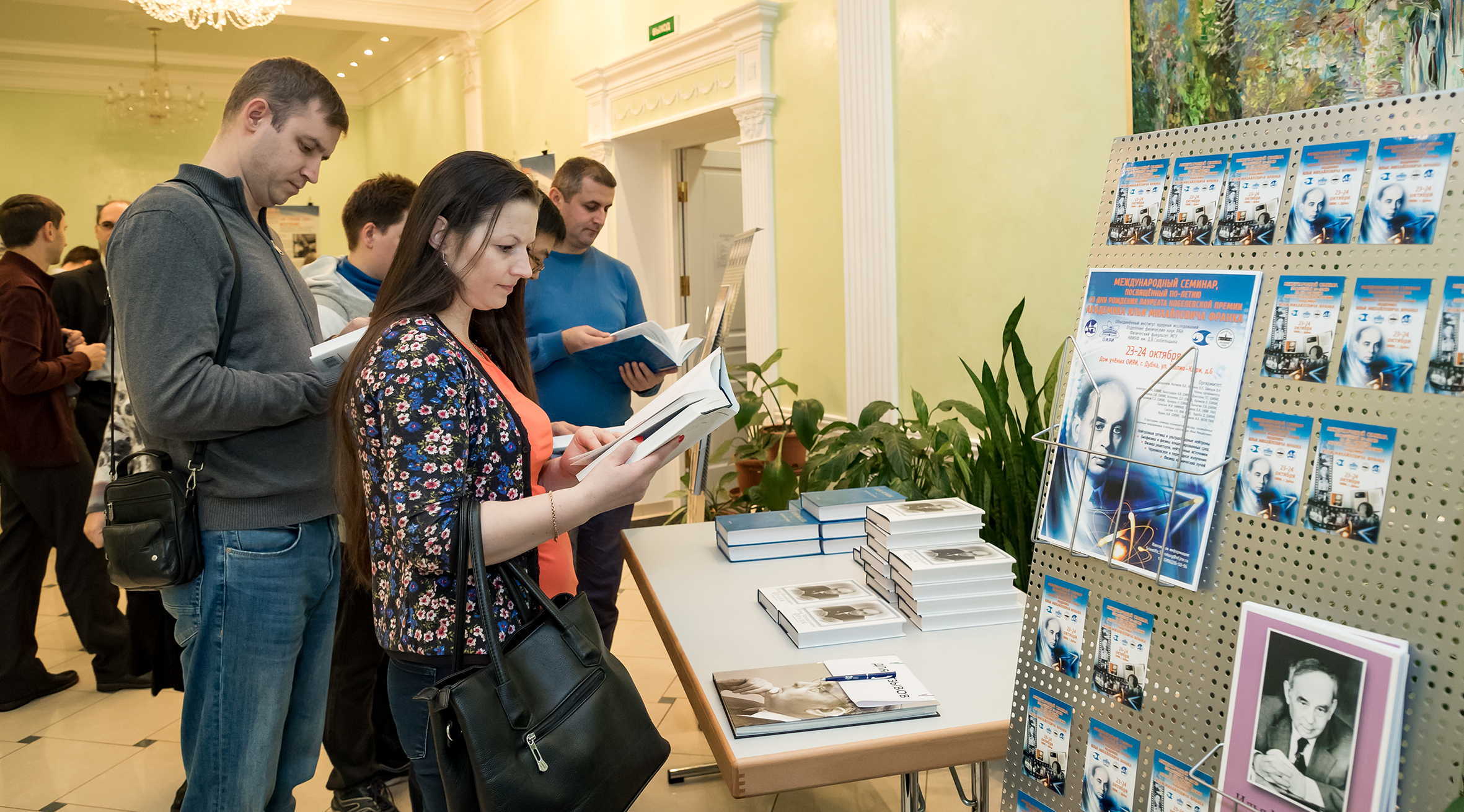 Photos by Elena Puzynina, JINR Scientific Information Department
Ilya Frank was born on 23 October 1908 in St. Petersburg. After graduating from the Faculty of Physics and Mathematics of the Moscow State University in 1930, I.M. Frank worked at the Leningrad Optical Institute. Since 1934 he was engaged in scientific activities at the Lebedev Physical Institute of the Russian Academy of Sciences, where under the leadership of academician S.I. Vavilov together with his colleagues I.E. Tamm and P.A. Cherenkov explained "the Vavilov-Cherenkov effect". In 1958, I.M. Frank jointly with P.A. Cherenkov and I.E. Tamm were awarded the Nobel prize for physics for this work.
He participated in the implementation of the Soviet Atomic project. In 1957, he started working in Dubna. He organized the Laboratory of Neutron Physics and headed the laboratory until 1988. He is one of the leaders of the creation of the periodic-pulse reactors – IBR, IBR-30, IBR-2.
I.M. Frank organized and headed many research activities in the fields of neutron physics and condensed matter physics. He made an outstanding contribution to world science. He was a member of the Pugwash peace movement. He died in 1990. In Dubna, the Laboratory of Neutron Physics and the street were named after him. A street in Troitsk and an aircraftof the Aeroflot company are also named after this brilliant scientist; a commemorative stamp of the Russian Post and a commemorative coin of the Bank of Russia were issued in his honor.