JINR-China: continuation of dialogue
News, 13 January 2023
JINR Director Academician Grigory Trubnikov met with Ambassador Extraordinary and Plenipotentiary of the People's Republic of China to Russia Zhang Hanhui. The meeting was held within a festive event in the Embassy of China in Moscow on the occasion of the Spring Festival (Chunjie).
Grigory Trubnikov congratulated Ambassador Zhang Hanhui on the upcoming holiday and noted a firm intention of the Joint Institute to develop mutually beneficial cooperation with the People's Republic of China. The JINR Director invited the Head of the Chinese diplomatic mission to visit the international centre in Dubna.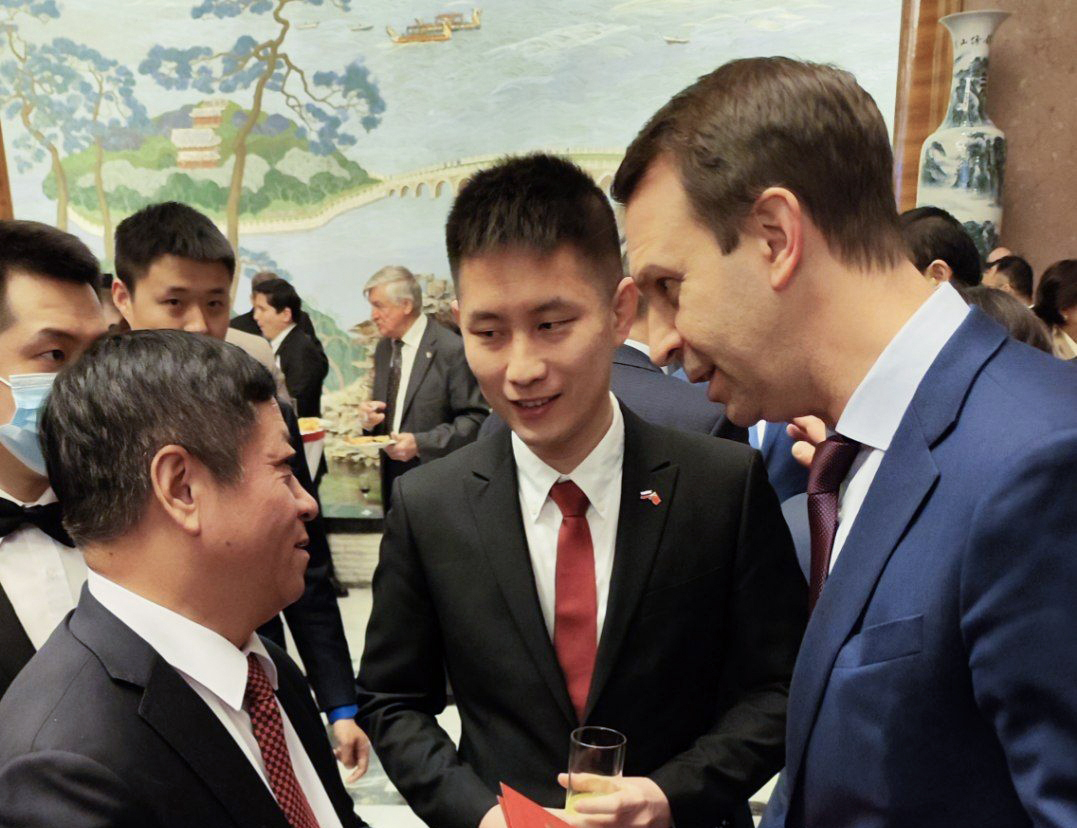 JINR and Chinese partners steadily enhance cooperation on a wide range of topics. 8 research institutes and 13 universities of China take part in JINR studies on 20 scientific topics. One of the flagship examples of the cooperation is the NICA Complex.
In accordance with the agreements achieved at the 26th meeting of the Subcommittee on Scientific and Technical Cooperation of the Russian-Chinese Commission for the Preparation of Regular Meetings of Heads of Governments, the parties are preparing for signing a declaration of intent between JINR and relevant departments of the People's Republic of China on the implementation of joint activities in the fields of fundamental studies. The parties has also reached an agreement on consultations on the approval of the draft of this document.
The delegation of the Joint Institute included JINR Vice-Director Vladimir Kekelidze and International Cooperation Advisor to JINR Director Irek Suleymanov.