JINR scientist – competition finalist for Lobachevsky Medal and Prize
News, 29 August 2023
A meeting of the jury of the competition for the Lobachevsky Medal and Prize "For outstanding contributions to fundamental and applied mathematics" has taken place at Kazan Federal University (KFU). It resulted in the determination of finalists. Head of the Sector of Quantum Groups and Integrable Systems of the Scientific Department of Modern Mathematical Physics of the Laboratory of Theoretical Physics at JINR, RAS Professor Nikolay Tyurin was among finalists.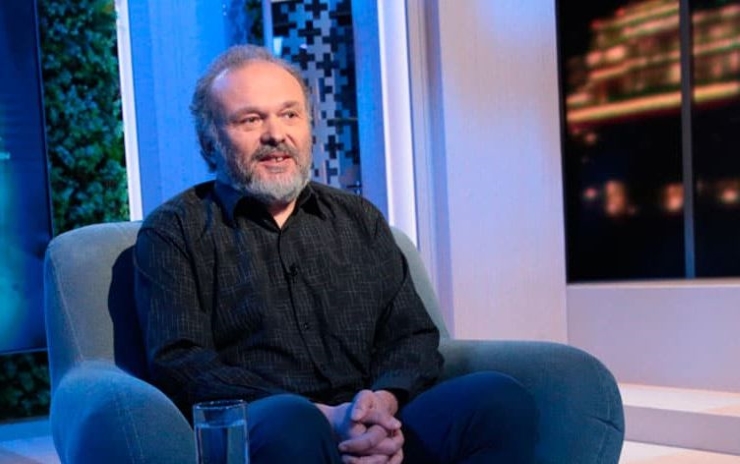 Nikolay Tyurin was nominated for this prestigious award by RAS Corresponding Member Andrey Mironov for his scientific papers on the study of the geometry of Lagrangian submanifolds in algebraic varieties.
A chief researcher at the Sobolev Institute of Mathematics of the Siberian Branch of the Russian Academy of Sciences Yury Yershov received the Lobachevsky Medal and Prize for a series of studies on the development of topology for discrete mathematics included in his final monograph, Topology for Discrete Mathematics. This year, the university awards the Prize for the fourth time. Mathematicians from Russia, Azerbaijan, Uzbekistan, Japan, and the USA were among nominees. A total of ten mathematicians reached the final of the competition. The finalists of the competition presented different areas of mathematical science.
The award ceremony is scheduled for early December to coincide with the birthday of Nikolay Lobachevsky (1792-1856), a brilliant Russian geometer, Rector of Kazan University (1827-1845). The ceremony will take place in the Imperial Hall of KFU.
The Lobachevsky Medal and Prize are successors to the Lobachevsky Prize awarded by Kazan University in 1897-1937 and the Lobachevsky Medal awarded by Kazan University in 1992-2002. The latter was established by a decree of the USSR Cabinet in commemoration of the 200th anniversary of the birth of the great mathematician.
The Lobachevsky Medal and Prize are awarded on odd years. Scientists receive the award for scientific papers, discoveries, and inventions especially important for science and practical application for fundamental and applied mathematics.