JINR won the Prize "Silver Archer" – Czech Republic
Culture, 05 November 2019
On 31 October 2019, the Prize "Silver Archer" – the Czech Republic for 2019 awarded for the development of public communications was presented.
The Joint Institute for Nuclear Research won the Prize in the nomination "Educational projects" for the "Gala-Festival of Czech and Slovak Culture" that took place in the JINR Cultural Centre "Mir" in February 2019. The diploma was awarded to Representative of the Czech national group in JINR Pavel Dognal.
The Prize "Silver Archer" – the Czech Republic was established in 2016 under the patronage of President of the Czech Republic Miloš Zeman and the Embassy of the Russian Federation in the Czech Republic. The competition is aimed to initiate and support projects facilitating the development of Russian-Czech relations.
Nowadays, communication is the basis of human relations. Efficient communication helps resolve all conflicts, end disputes and establish mutually beneficial cooperation.
Countries always communicate with each other: there is always interaction, established relations, interdependency. The "Silver Archer" – the Czech Republic Prize fosters the establishment of efficient communication between Russia and the Czech Republic.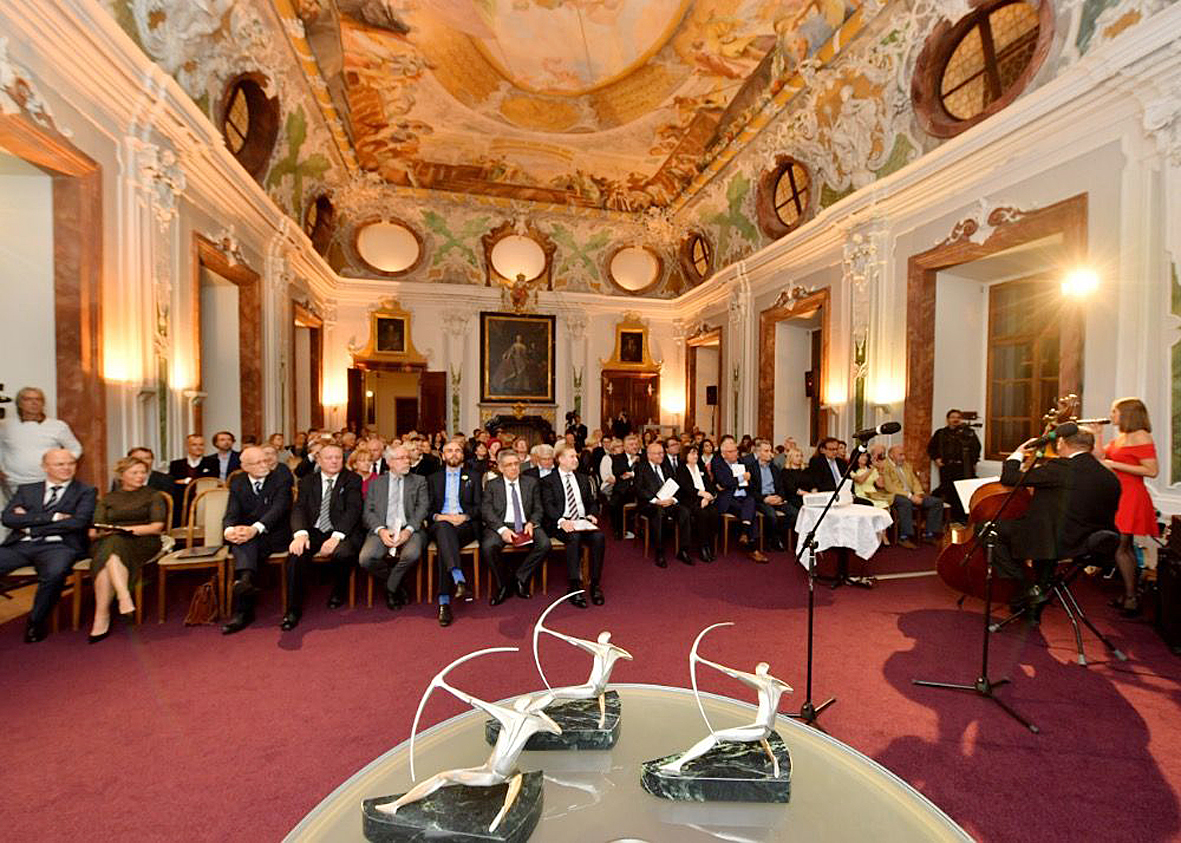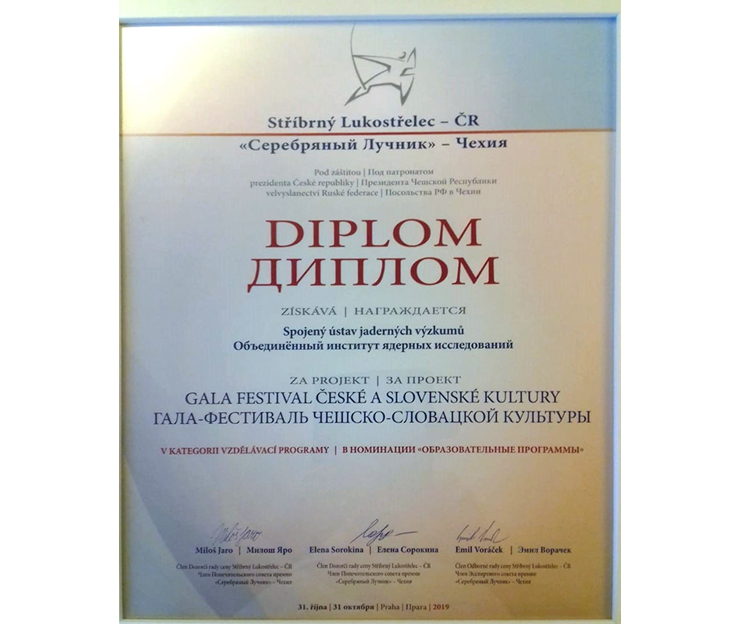 Following information of JINR Cultural Centre "Mir"