Laboratory of Theoretical Physics embodied in faces
News, 21 December 2022
On 20 December, a photo gallery dedicated to the scientists who connected their professional path with the Laboratory of Theoretical Physics JINR opened at the entry of the BLTP Conference Hall.
The initiator and inspirer of the exhibition was BLTP Director Dmitry Kazakov, who gathered a group of enthusiasts around him to implement this idea. "The idea of this photo gallery has been in the air for a long time. We have collected about 300 photos for two years. This is a colossal work," Dmitry Kazakov noted in his congratulatory speech. The creators of the exhibition were also Advisor to the BLTP Directorate Vyacheslav Zhuravlev, who worked for many years as the Scientific Secretary of the Laboratory and knew many scientists personally, and a chief researcher of the Laboratory Andrey Vdovin. "The gallery is the result of their diligence and conscientiousness. It was necessary to find and select photos, number them, recall the names of the scientists and the years when the pictures were taken," Director of BLTP Dmitry Kazakov said.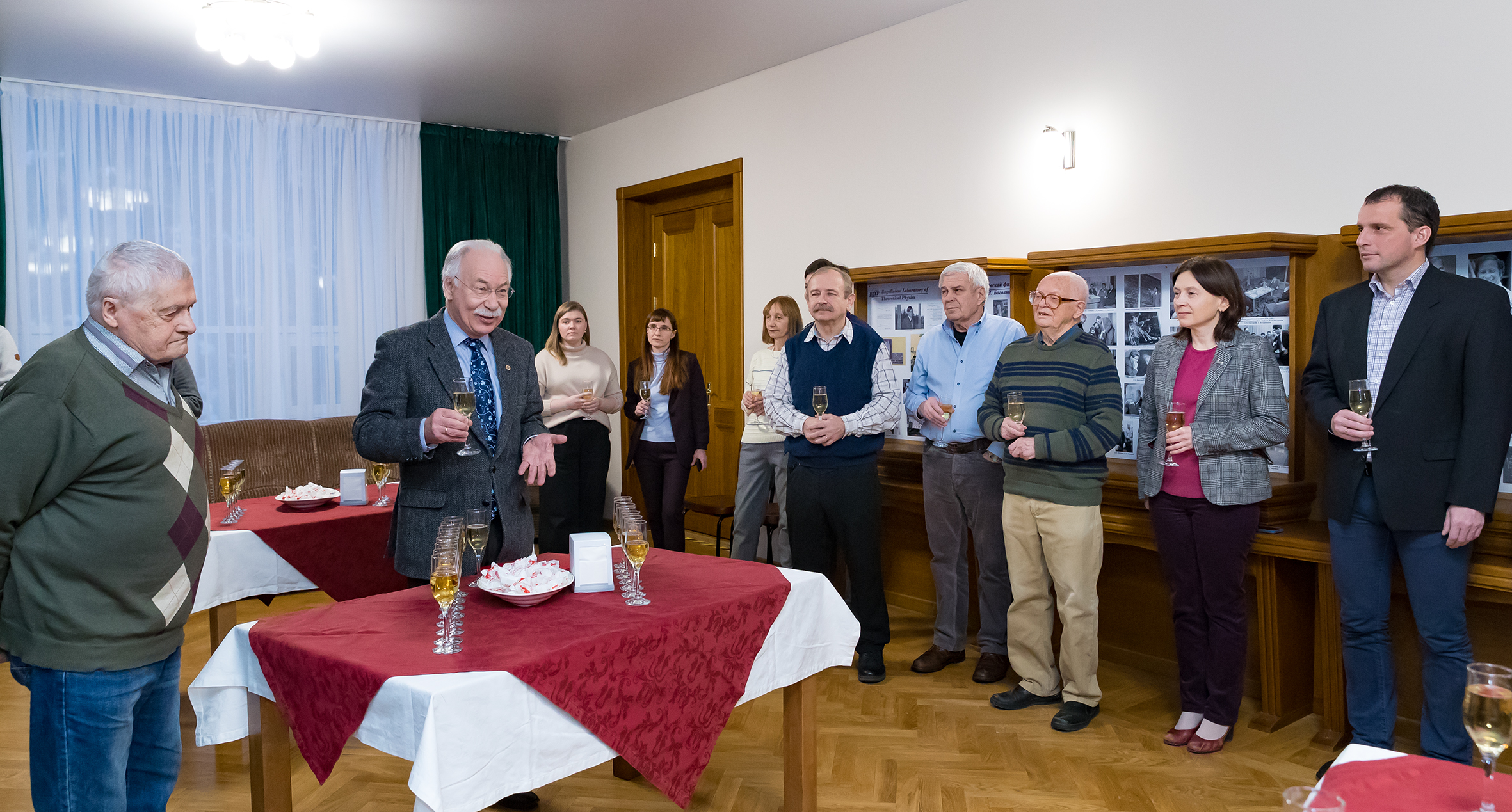 The photos grouped by decades in chronological order show more than 60-year history of the Laboratory embodied in faces, since the signing of the order on the establishment of BLTP in 1956. There are rare pictures, photos from large-scale conferences, and working moments in the offices of the Institute's theorists. The main thing that the organizers of the exhibition wanted to show is people who have started and continue creating the BLTP's history. The gallery is designed as a permanent exhibition, so that participants of events taking place in the BLTP Conference Hall could immerse into the rich history of the laboratory during events at BLTP JINR.
Opening of the photo gallery at BLTP JINR