Lachezar Kostov was awarded the Rosatom medal
News, 17 May 2018
Chairman of the Nuclear Regulatory Agency of the Republic of Bulgaria, Member of the Committee of Plenipotentiaries of the Governments of the JINR Member States Latchesar Kostov was awarded the Rosatom medal "For contribution to international cooperation" at the ATOMEXPO Forum.
Presenting the medal, Director General of the State Atomic Energy Corporation ROSATOM A.E. Likhachev noted that the Bulgarian colleague was honoured to get the award for his long-term work on promotion of peaceful and safe use of nuclear energy.
Latchesar Kostov has been representing the Government of Bulgaria at JINR Governing and Advisory Bodies for a long time. He actively contributes to development of approaches to nuclear and physical security at both national and IAEA levels, supervises uninterrupted service of the Kozloduy Nuclear Power Plant.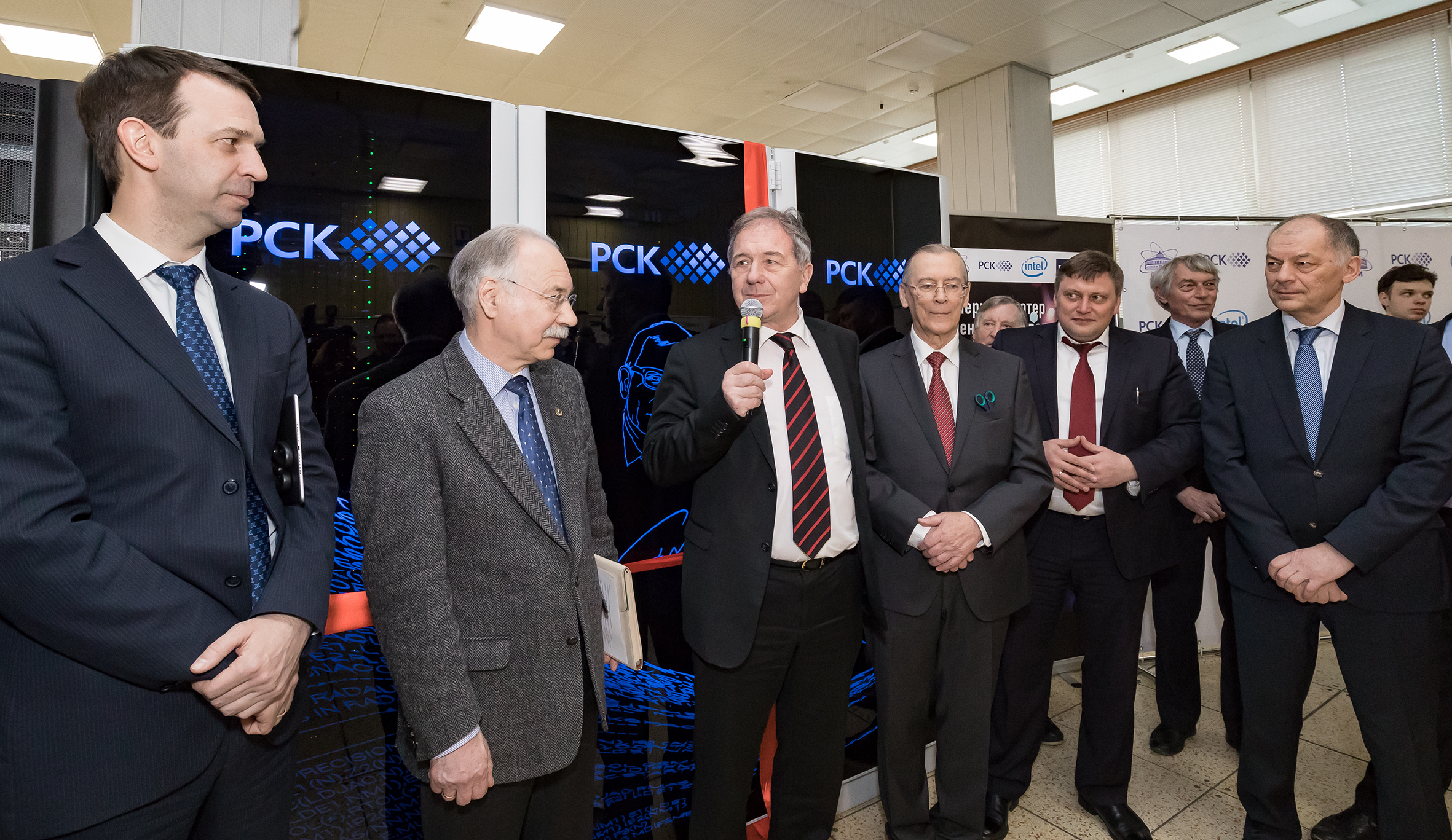 In the photo: L. Kostov at the opening ceremony of the Supercomputer in the Laboratory of Information Technologies, March 2018
JINR Weekly Newspaper,
photo by Igor Lapenko
The Badge of the State Atomic Energy Corporation ROSATOM "For international cooperation in the nuclear industry"
The Badge is presented to Russian (including those working in the industry) and foreign citizens for personal contribution to development and strengthening of international cooperation in the fields of nuclear power use.
The X Jubilee International Forum "ATOMEXPO 2018" was held on 14 – 16 May 2018 in Sochi, in the Main Media Centre.

The Forum has been held in Russia since 2009 on the initiative of the State Atomic Energy Corporation ROSATOM and in ten years, it has become a traditional place for meeting of key representatives of the international nuclear industry, government agencies, international and non-commercial organizations, and experts. The event is the largest exhibition and business platform for holding meetings of the world leaders in the nuclear industry.