Meeting with Prime Minister of Armenia
News, 16 April 2022
On 15 April, during their visit to Yerevan, JINR Director RAS Academician Grigory Trubnikov and Scientific Leader of the Laboratory of Nuclear Reactions RAS Academician Yuri Oganessian were welcomed by Nikol Pashinyan, Prime Minister of Armenia, the JINR Member State.
Nikol Pashinyan noted that the Joint Institute for Nuclear Research was a good platform for developing international cooperation and said that the Armenian Government was ready to support further development of scientific cooperation on joint programmes of the JINR Topical Plan.
Yuri Oganessian and Grigory Trubnikov told the Prime Minister about the meetings of the Joint Institute's delegation during the visit to Armenia, about planned directions for the development of cooperation and its new formats, as well as about new JINR Information Centre in Yerevan.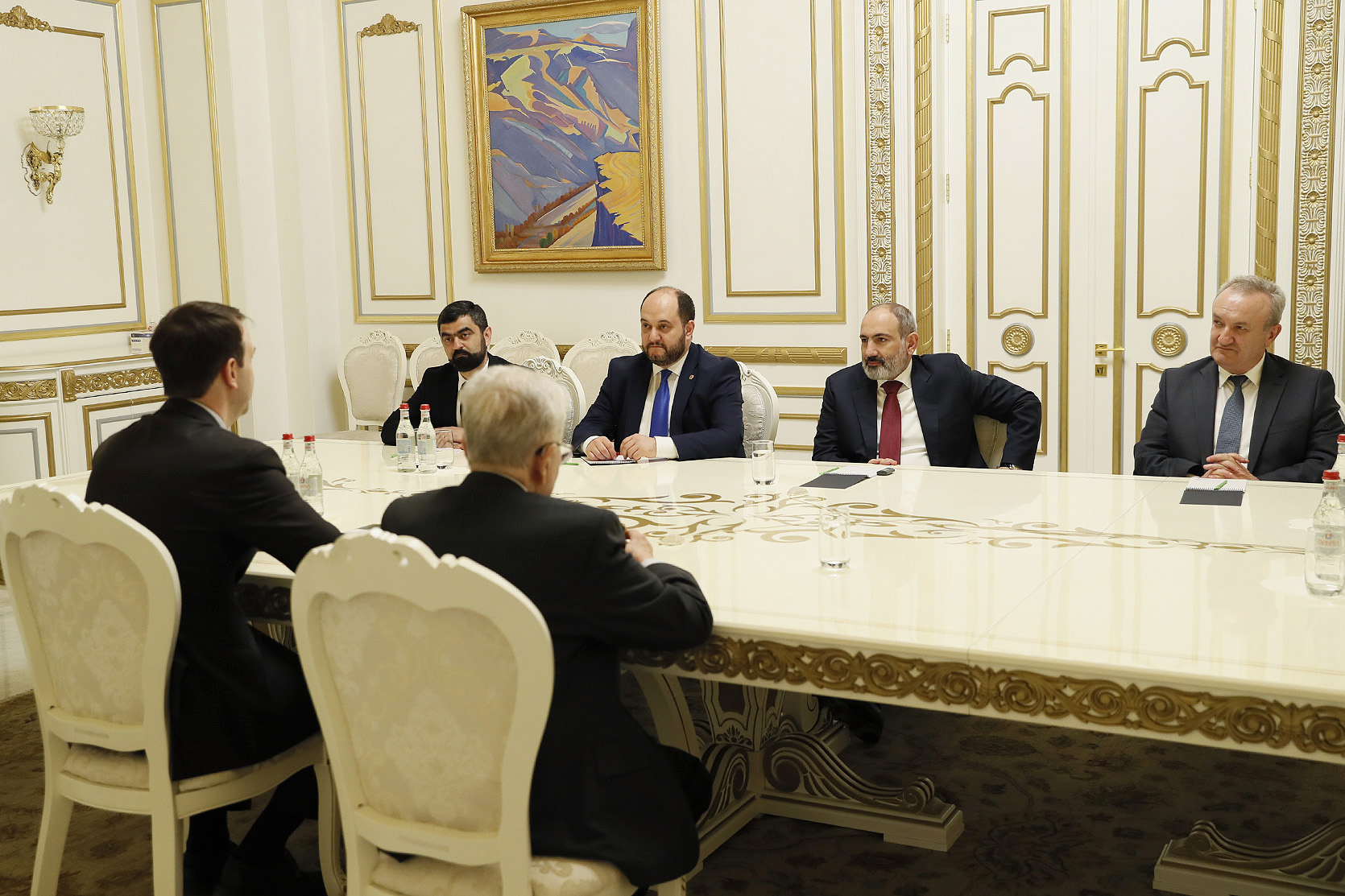 Photo © www.primeminister.am
Issues related to the involvement of young scientists in new programmes of the Joint Institute for Nuclear Research were raised at the meeting with the head of the Government of Armenia. In particular, the Prime Minister said that the funding of science had recently increased by 82 %, and the salary of scientists increased by 40 – 160 % in the state. This fact highlights that the development of science is of strategic importance for the Armenian Government.
Nikol Pashinyan congratulated Yuri Oganessian on his birthday wishing him good health and said, "I am glad that you maintain persistent contact with Armenia and the local partners, you have new ideas, and you successfully continue your scientific activity".
Yuri Oganessian expressed confidence that Armenia had good opportunities in the field of science and would continue to contribute to the scientific and technical progress with its experience.