Milestones of meetings of JINR Governing and Advisory Bodies
Organization, 13 March 2019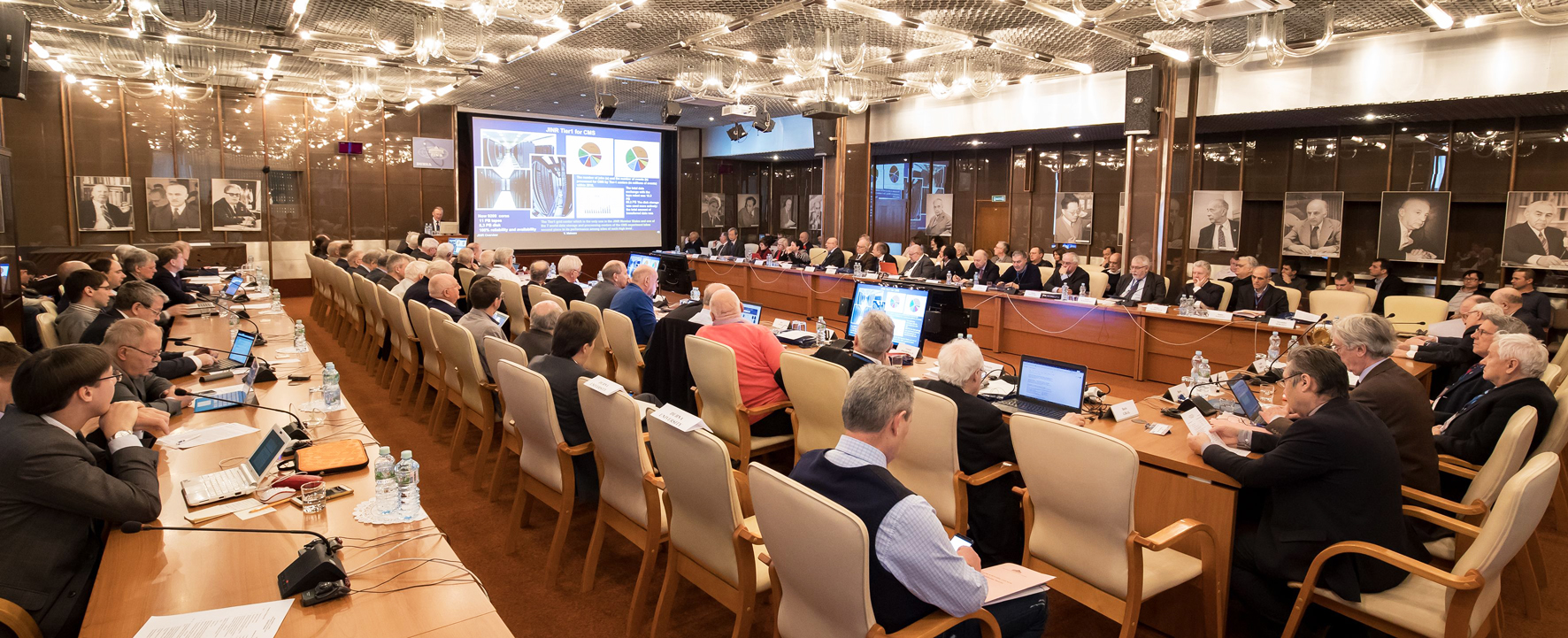 We offer you to get acquainted with the milestones of the meetings of JINR Governing and Advisory Bodies that were held in the first half of 2019. Recommendations of the PAC meetings for particle physics, nuclear physics and condensed matter physics, the joint meeting of the PACs for nuclear physics and particle physics for the assessment of the JINR neutrino programme, as well as Resolution of the 125th session of the JINR Scientific Council, at which PACs recommendations have been presented, are available below.
The Committee of Plenipotentiaries of the Governments of the Institute Member States is the supreme body of the Institute. Each member of the Institute has one representative in the Committee of Plenipotentiaries. Committee sessions are held every year in March and November.
The JINR Scientific Council determines the research policy of the Institute. The JINR Scientific Council consists of eminent scientists from the Member States as well as famous researchers from China, France, Germany, Greece, Hungary, India, Italy, Switzerland, the USA, the European Organization for Nuclear Research (CERN) and others. The JINR Scientific Council holds its meetings not less than twice a year.
The Programme Advisory Committees (PACs) are advisory bodies to the JINR Directorate and to the JINR Scientific Council, established with a view to facilitating the development and implementation of the scientific programme of JINR in its major areas of research.