New JINR partners: National University Ho Chi Ming
News, 27 October 2022
On 26 October, jointly with colleagues from the Vietnam Academy of Sciences and Technology (VAST) and scientific institutes of the VINATOM system, a JINR delegation headed by Special Representative of the JINR Director Boris Sharkov visited the Vietnam National University Ho Chi Ming City to discuss cooperation prospects.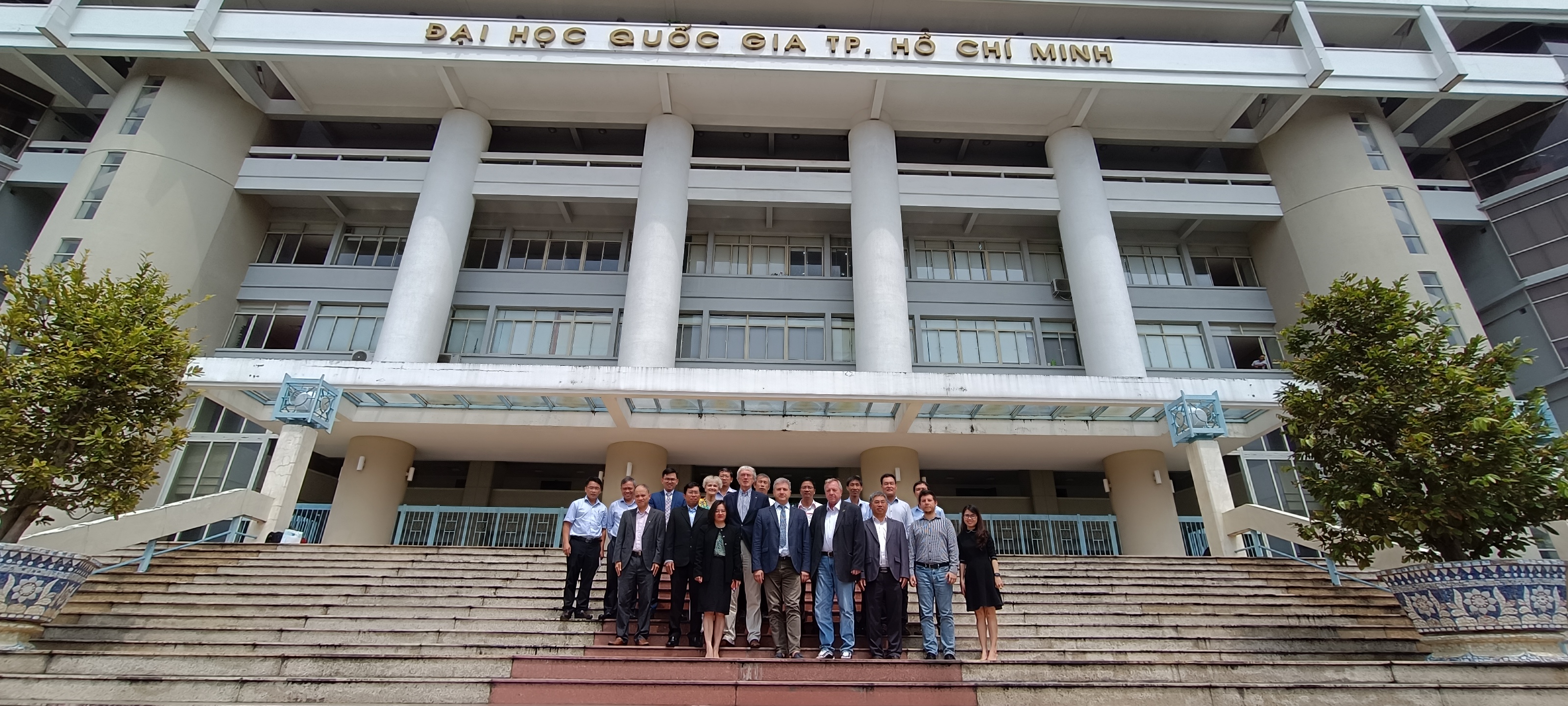 A high-level delegation headed by Vice-Rector Nguyen Minh Tam represented the University at the meeting. At the event, JINR presented major fields of its scientific programme, objects of the scientific infrastructure and corresponding principles of the user policy, as well as ongoing international staff training programmes. Moreover, JINR representatives spoke about joint with VINATOM work on the development of the scientific programme and experimental tools for the research reactor, the construction of which will soon start in the Long Khanh city. They also presented a targeted training programme for Vietnamese specialists, which has been already launched at the Institute.
During the general discussion with the participation of representatives of VAST research institutes and some faculties of the University Ho Chi Ming, participants expressed their great interest in using the JINR research infrastructure for training programmes aimed at students, master students, and postgraduates. In particular, such thematic fields were highlighted as biology, materials science, geophysics, engineering physics, information technologies, etc.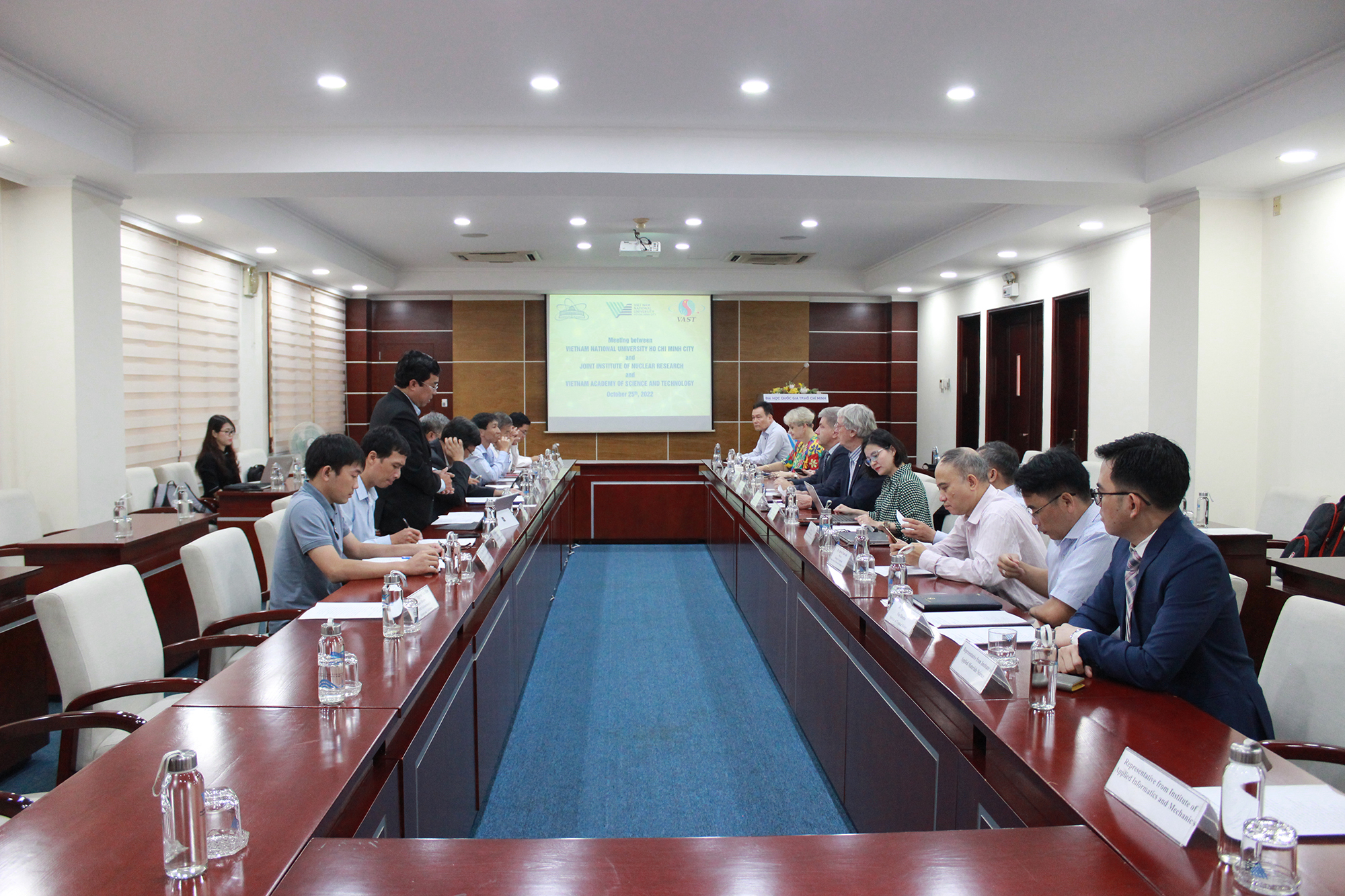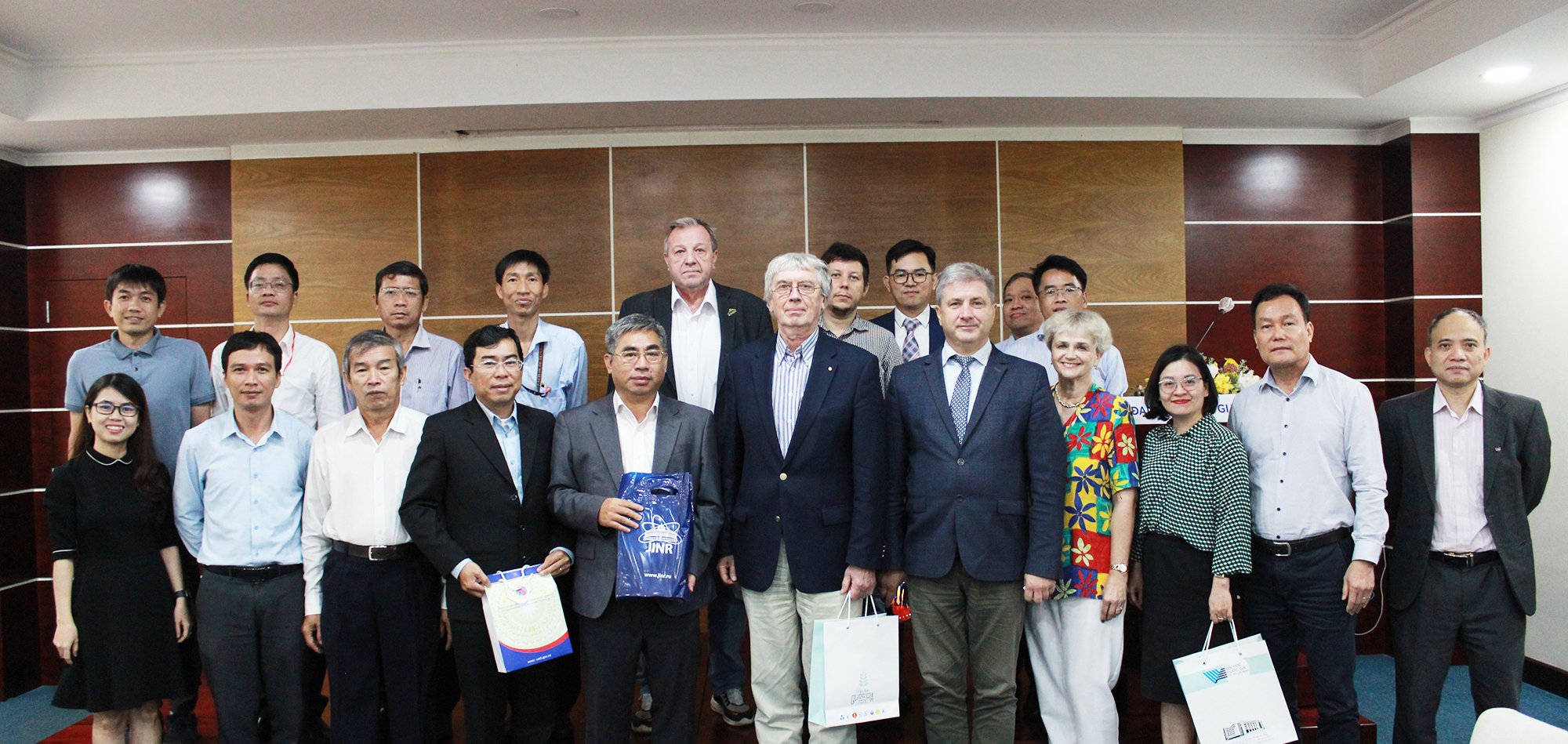 Head of the VAST International Cooperation Department Lê Quỳnh Liên expressed readiness of the Academy, which coordinates the participation of Vietnam at JINR, to take into account this interest when planning on joint with the Institute work on training programmes and to support in general broad involvement of the National University Ho Chi Ming and its international partners in the JINR activities.
Work of the JINR delegation in Vietnam will continue in Hanoi, where the Institute is going to participate in the OMEG Conference and a number of working meetings.