Polish delegation in Dubna
News, 17 July 2019
A visit of a Polish delegation to Dubna was very rich. The delegation was represented by Chief Specialist of the Ministry of Science and Higher Education of Poland Agnieszka Bereza, Head of the Office in the Department of this Ministry Małgorzata Piątek, Head of the Office in the Department of the Ministry of Foreign Affairs of Poland Michał Grodzki, and Director of the Ministry's Department Jan Hofmokl, Plenipotentiary Representative of the Republic of Poland in JINR Prof. Michael Waligórski as well as Chairman of the Commission of Plenipotentiary Representative Prof. Mieczysław Budzyński. Ambassador of the Republic of Poland in Russia Włodzimierz Marciniak took part in meetings held in Dubna.
On 15 July 2019, members of the delegation met their compatriots working in JINR in the "Dubna" hotel. On 16 July, in the JINR Directorate, the delegation had a meeting with JINR Director Victor Matveev, JINR Chief Scientific Secretary Alexander Sorin, VBLHEP Director, JINR Vice-Director Vladimir Kekelidze, FLNR Deputy Director Sergey Sidorchuk, Assistant to Head of the Science Organization & International Cooperation Office Wladislaw Chmielowski. Heads of the Institute introduced to the guests major fields of activities of the international scientific centre, the cooperation development, key projects, and highly appreciated the contribution made by Poland as a JINR Member State and Polish staff members to the JINR achievements acknowledged by the world scientific community. Participants of the meeting paid much attention to the participation of Polish scientists and specialists in the JINR flagship projects, namely development of the NICA complex and the Superheavy Element Factory, as well as to the progress towards the creation of the SOLARIS laboratory in the Krakow Institute of Nuclear Physics. The delegation visited FLNR and VBLHEP accompanied by Wladislaw Chmielowski and heads of the laboratories.
On 17 July, an excursion to Tver and a visit to the memorial complex "Mednoe" will be held. The programme of the visit includes a trip to Sergiyev Posad, acquaintance with the Trinity Lavra, and an excursion to the porcelain factory in Verbilki that will be organized on 18 July.
In a short conversation with a journalist of the Weekly Newspaper "Dubna", Ambassador of Poland in Russia Włodzimierz Marciniak outlined the aims of the visit in the following way: "In general, we want to learn about the progress in jointly implemented projects, and it was a success. Poland is a significant Member State of the Institute. Moreover, we want to learn about the implementation of new projects of the Institute. Of course, we met with Polish scientists and specialists. A large group of our compatriots works in Dubna nowadays. We were excited to learn about their impressions of life and work in Dubna. I may "reveal a secret": these impressions are very favourable."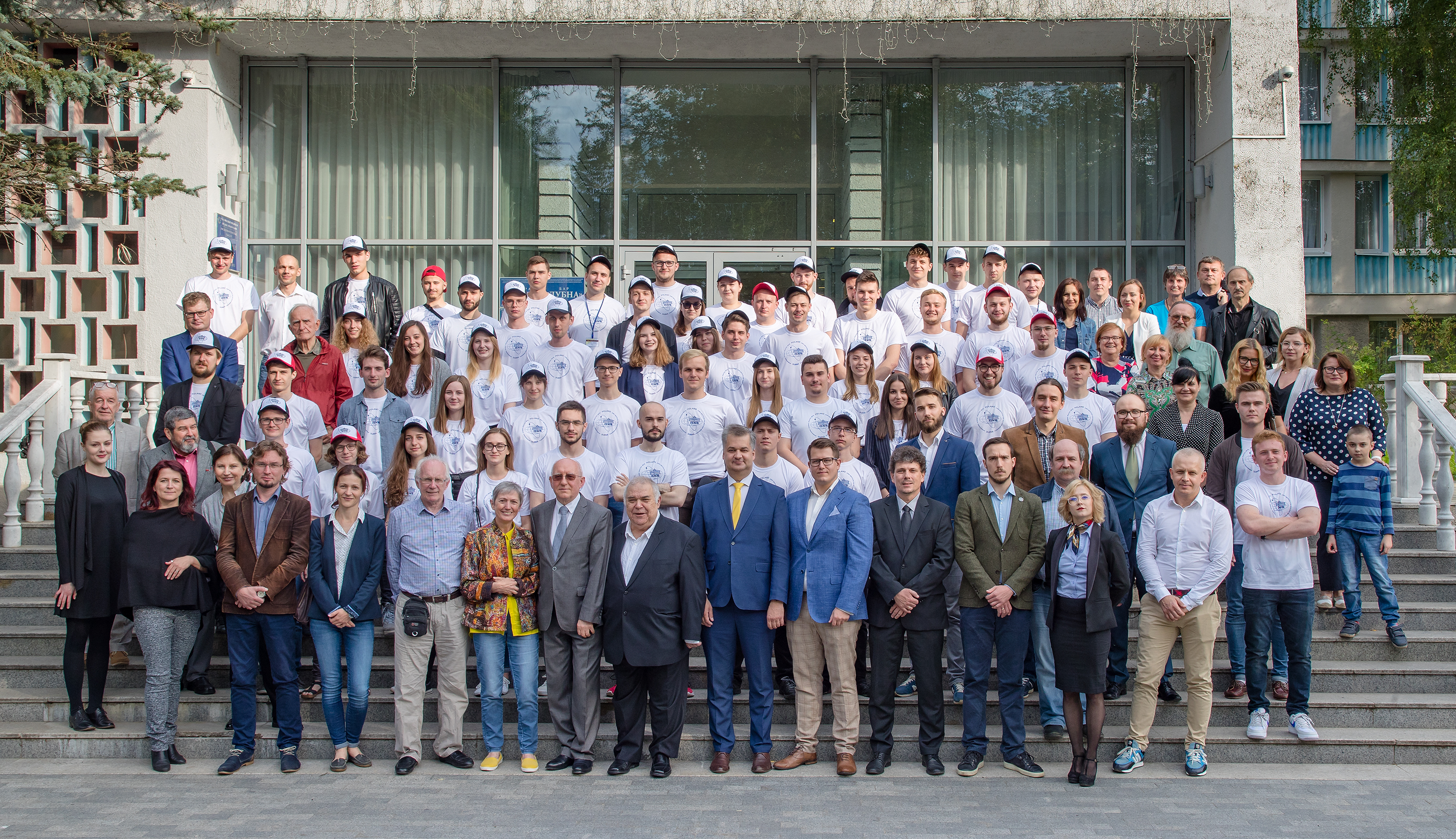 Photo © Igor Lapenko
Evgeny Molchanov, JINR Weekly Newspaper