JINR Days in Cuba have become even closer
News, 30 November 2015
A delegation from Cuba headed by Director of the Department of International Relations Advisor for Science of the State Council of the Republic of Cuba Ms. Lídice Gutierrez visited JINR on November 24, 2015.
During her visit to Dubna, she was accompanied by Counsellor of the Nuclear Energy Agency José Luis Don, Counsellor, Deputy Ambassador of Cuba Natasha Diaz Aguilera, Advisor to the Ambassador of Cuba Rafael González Sardinha and representative of the Rosatom International Cooperation Department Nadezhda Kurova-Chernavina.
The guests visited the JINR University Centre and the cyclotron complex of the Laboratory of Nuclear Reactions; they also were acquainted with the main research directions of the Laboratory of Nuclear Problems. The Cuban delegation also visited the State University "Dubna".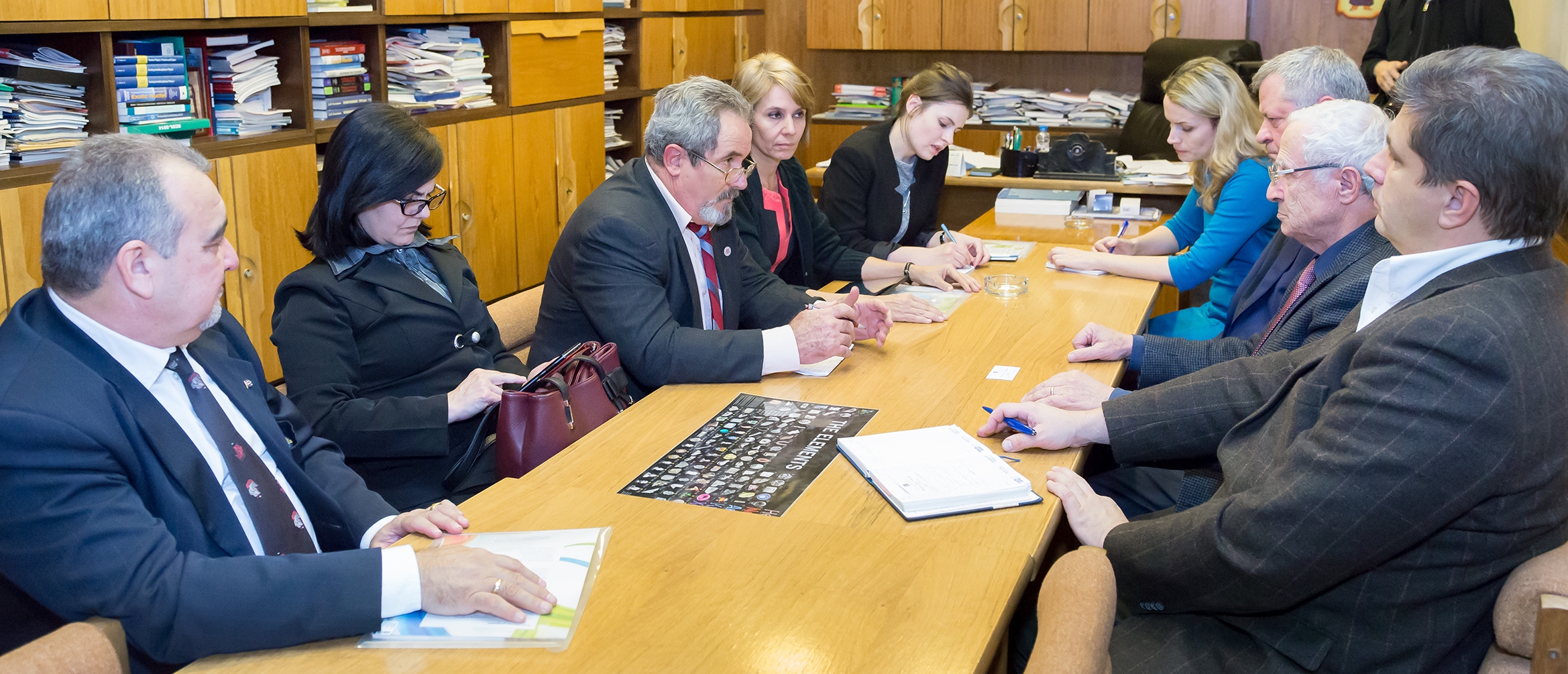 At the end of the visit the guests were received by JINR Vice-Director M.G. Itkis. The meeting was also attended by JINR Chief Scientific Secretary N.A.Russakovich, Head of the JINR International Cooperation Department D.V.Kamanin, UC Director of the S.Z.Pakuliak, ICD expert A.A.Kotova. The meeting discussed and approved a plan of festive events in the frames of the "JINR Days in Cuba" which will be held in February 2016 in Havana on the occasion of the 40th anniversary of membership of Cuba in JINR and the 60th anniversary of JINR.