Visits. Romania – JINR
News, 28 November 2013
A representative delegation from Romania headed by Minister Delegate for Higher Education, Scientific Research and Technological Development Mihnea Cosmin Costoiu, Ambassador Extraordinary and Plenipotentiary of the Russian Federation in Romania Vasile Soare and Romanian Plenipotentiary at JINR Nicolae Victor Zamfir visited the Joint Institute for Nuclear Research on 23 November 2013. The delegation included representatives of Ministry and Embassy, heads of leading Romanian universities and journalists.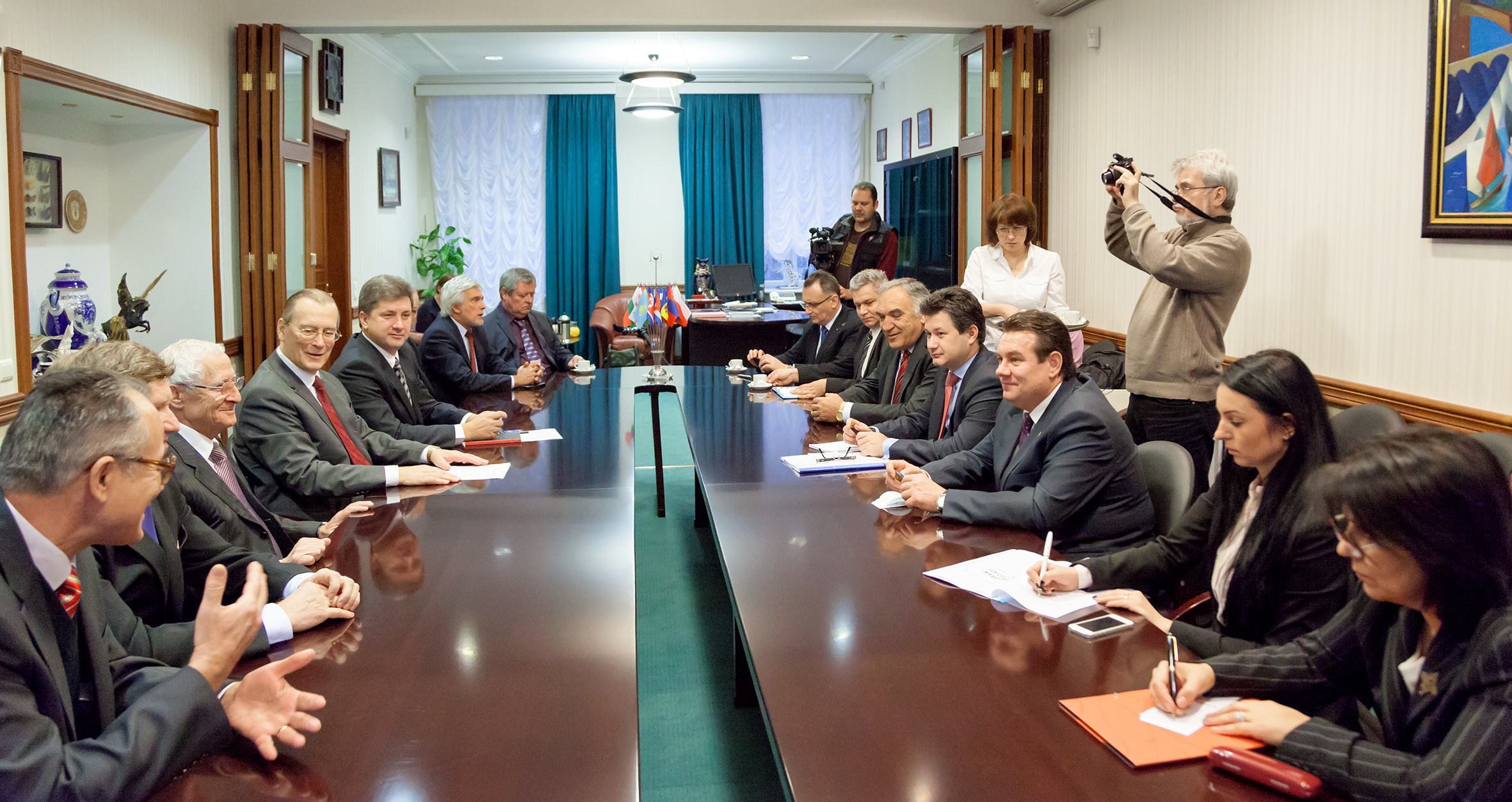 It was voiced at a meeting at the JINR Directorate that participation JINR is a strategic investment for Romania, and it is very important for teams of scientists to define areas of further research; in particular, to develop the already established cooperation in accelerator themes. In addition, there is a desire to add economic cooperation to scientific cooperation. An Academic Forum is being established in Romania, which is aimed in its initial phase at integration of universities of the country', and then around the world. Mihnea Cosmin Costoiu expressed the hope that cooperation will not be limited by participation in official events, because accurate information about what is happenning in Dubna is needed.
JINR Director Academician Viktor Matveev said in his turn that JINR intends to organize further work so that information about it would be available and clear for all JINR member states.
The guests visited experimental facilities in the Laboratory of Nuclear Reactions, the Laboratory of Neutron Physics, the Laboratory of High Energy Physics, as well as the Special Economic Zone.