Retrospective in memory of J. Menzel opened in Tretyakov Gallery
Culture, 25 September 2020
On 23 September, a retrospective in memory of a Czech film director Jiří Menzel opened in the Engineering Building of the State Tretyakov Gallery. The retrospective is held simultaneously in Dubna and Moscow, and its main organizer is the film club of the JINR Member States.
The solemn opening ceremony was attended by the coordinator of the retrospective, JINR senior engineer Jan Machonin, a movie scholar and an expert in Czechoslovak cinema Victoria Levitova, Head of the Film Programme Department of the State Tretyakov Gallery Maxim Pavlov, as well as representatives of the Czech Cultural Centre in Moscow and the Embassy of the Czech Republic in the Russian Federation. The academy award-winning movie "Ostře sledované vlaky" (Czechoslovakia, 1966, 92 min.) by Jiří Menzel was shown at the ceremony.
The retrospective dedicated to a classic film director of the Czechoslovak "new wave" cinema Jiří Menzel, who passed away on 5 September 2020 at the age of 82, will last until 1 October. In the frames of 5 meetings, which will be accompanied with introductory lectures by Victoria Levitova, 6 most famous director's films will be shown.
The author of graphical design of the retrospective (posters and brochures about life and art of J. Menzel prepared for the audience by the organizers) is a classic of Russian design Petr Bankov.
Moreover, the film club of the JINR Member States jointly with its co-organizers of the retrospective, namely the State Tretyakov Gallery, the Czech Cultural Centre and the Slovak Institute in Moscow, are planning to organize retrospectives of a Czech director Pavel Juráček and a Slovak director Juraj Jakubisko in 2020.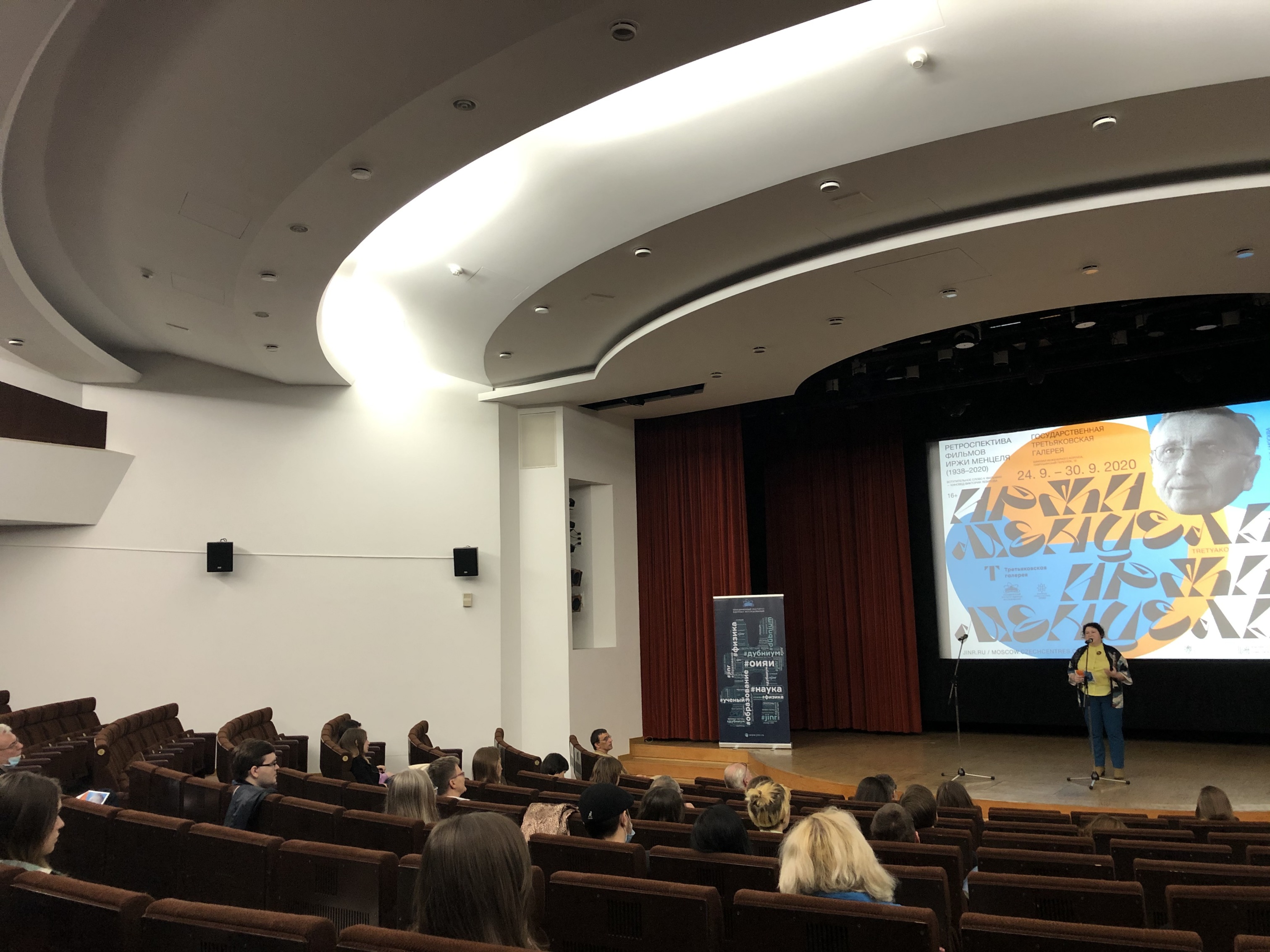 Materials by Jan Machonin