Role of women in modern science discussed in Ufa
News, 20 May 2021
The discussion platform "Women scientists and global challenges of our time" took place in the frames of the All-Russian Open Academy "Territory of women's happiness" held on 20 – 21 May in the capital of Bashkortostan. The goals of the meeting were to identify problems of women engaged in science and to find legal and organisational solutions for them. JINR Director Grigory Trubnikov took part in the discussion.
He highlighted in his online talk that science should not be divided into male and female. "The world of scientific discoveries exists outside the borders of states, national cultures, and gender stereotypes. If a person proves their intellectual exclusivity, they will achieve acknowledgement in the scientific world despite gender," Grigory Trubnikov said.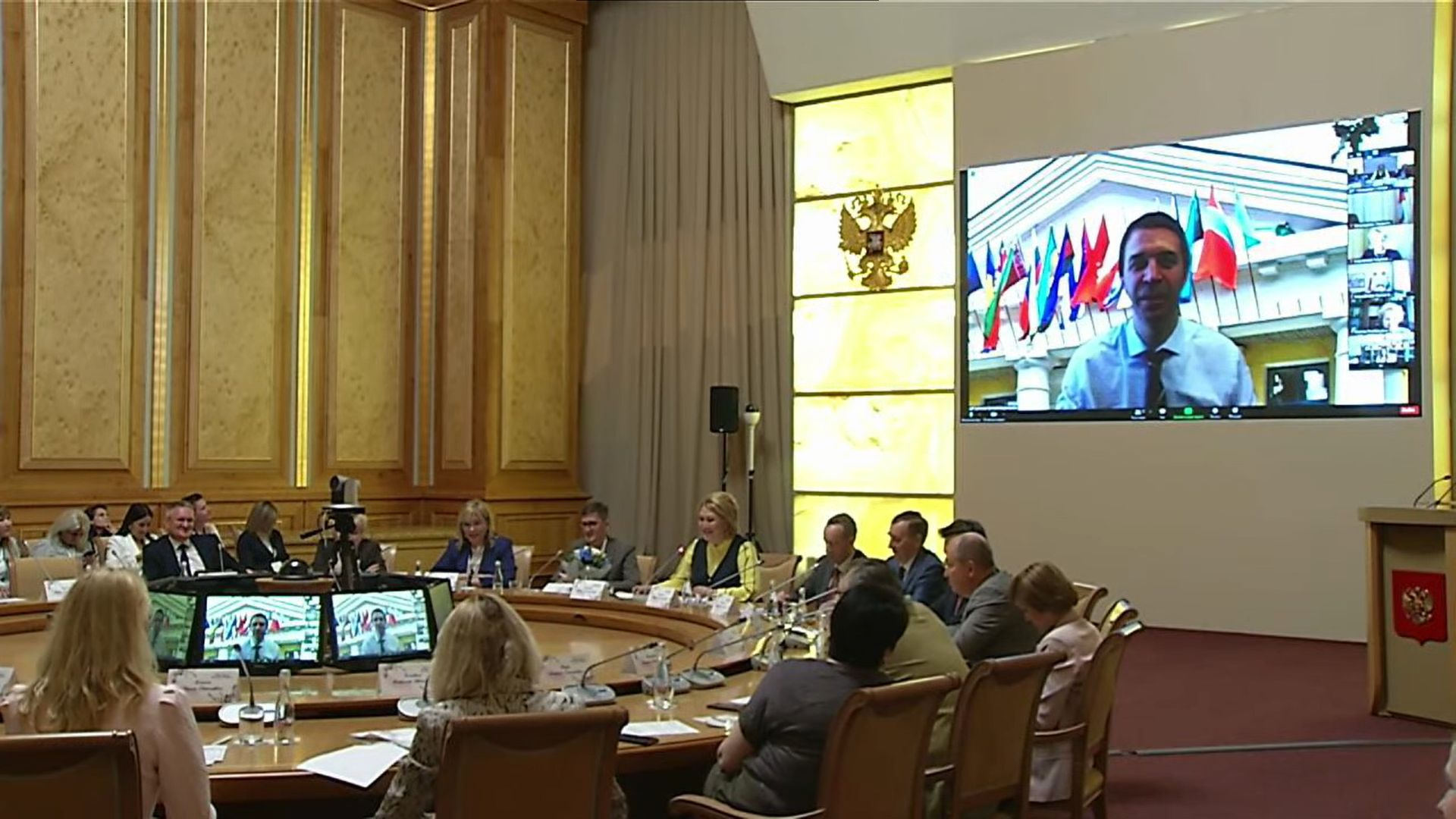 The JINR director noted that representatives of 24 partner countries of the Institute daily refute the stereotype that 'physics does not have a female face'. Numerous research and experiments carried out in the Joint Institute with not only active participation of female employees but under their leadership perfectly exemplify it. Women make up a third of the Institute's staff and one-fifth of the JINR research staff. Grigory Trubnikov noted that the Institute makes every effort to create optimal conditions for the creative work of women in science. "I am convinced that the trend for professional implementation of women in science will increase," the JINR director highlighted.
Among the issues covered in the discussion, there were supporting mechanisms of women scientists when organizing conditions and building a schedule, foreign experience in supporting initiatives of women in science, providing opportunities for continuous scientific career to female scientists having children, as well as popularization of activities made by women scientists, and others.
On behalf of the Joint Institute, the event was attended by the Head of the Department of Personnel and Office Management, a senior researcher of the Laboratory of Theoretical Physics Elena Kolganova and Advisor to the Directorate of the Laboratory of Neutron Physics Marina Frontasieva. A researcher of the Laboratory of High Energy Physics Boyana Dabrovska represented the JINR youth at the event.
Speaker of the Federation Council Committee on Science, Education and Culture, a representative of the executive body of the state power of the Republic of Bashkortostan Lilia Gumerova moderated the discussion.