Run at JINR Phasotron started
News, 18 March 2021
On 15 March, a regular run at the basic facility of the Laboratory of Nuclear Problems JINR Phasotron started. This is the first run after a 9-month forced break caused by both the limitations of the COVID-19 pandemic and the necessity to solve some organizational issues. Deputy Head of the Scientific and Profit Division "Phasotron Department" (DLNP) Sergey Shvidky comments on the studies being conducted in the frames of the current run.
– In the frames of the current run, we have already started the studies on the proton flash therapy technique and possibilities for its future practical use. This is a promising irradiation technology with a high dose rate given in a short time interval. Thus, this technique is being studied at the Phasotron with an irradiation dose rate of more than 50 Gy/s for a time of about 1 second. It should be noted that many centres test this technology nowadays, and the first results are encouraging. Normal, healthy tissues are less damaged when undergoing flash therapy compared to conventional radiation.
Moreover, measurements of linear energy transfer spectra (LETS) of the proton beam is being made at the Phasotron's beam using Medipix dosimetric equipment.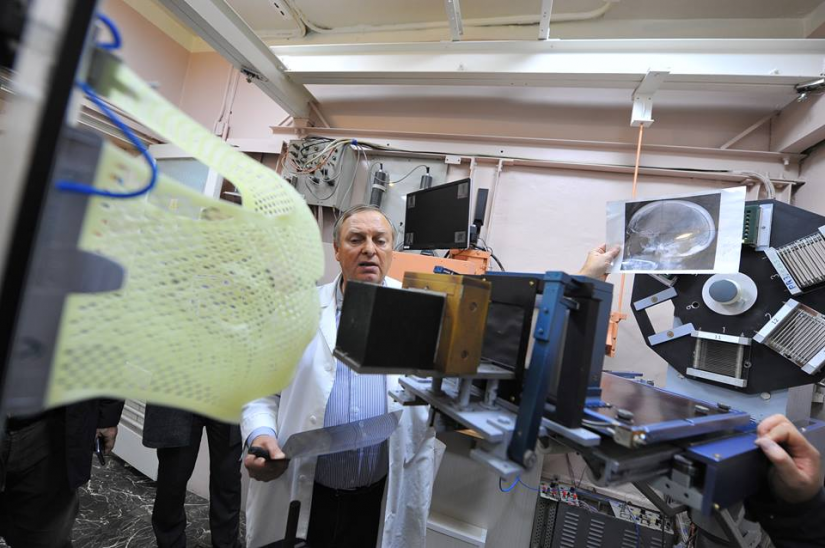 Another broad field of application of the Phasotron's beam is biological research. Users of the run are both JINR laboratories (DLNP, LRB, FLNP) and third-party scientific organizations. In this regard, the research fields are quite wide. They include, for example, studies of radioprotective properties under proton beam irradiation. There are studies of the survival of human fibroblasts and melanoma cells under the influence of a reparative synthesis inhibitor and some other experiments.
Cells are being irradiated with protons in the presence of gold nanoparticles. The aim of the experiment is to increase the cytotoxicity of cancer cells under combined irradiation with protons and nanoparticles. Studies conducted at the Phasotron's beam may then become the basis for the creation of the Innovative centre for proton therapy and biomedical research.
The current run will last until 25 March, and further runs will be conducted according to the schedule of the accelerator. We hope that external factors will not disturb us any more.