School "Big data analytics" had housewarming party
News, 15 October 2020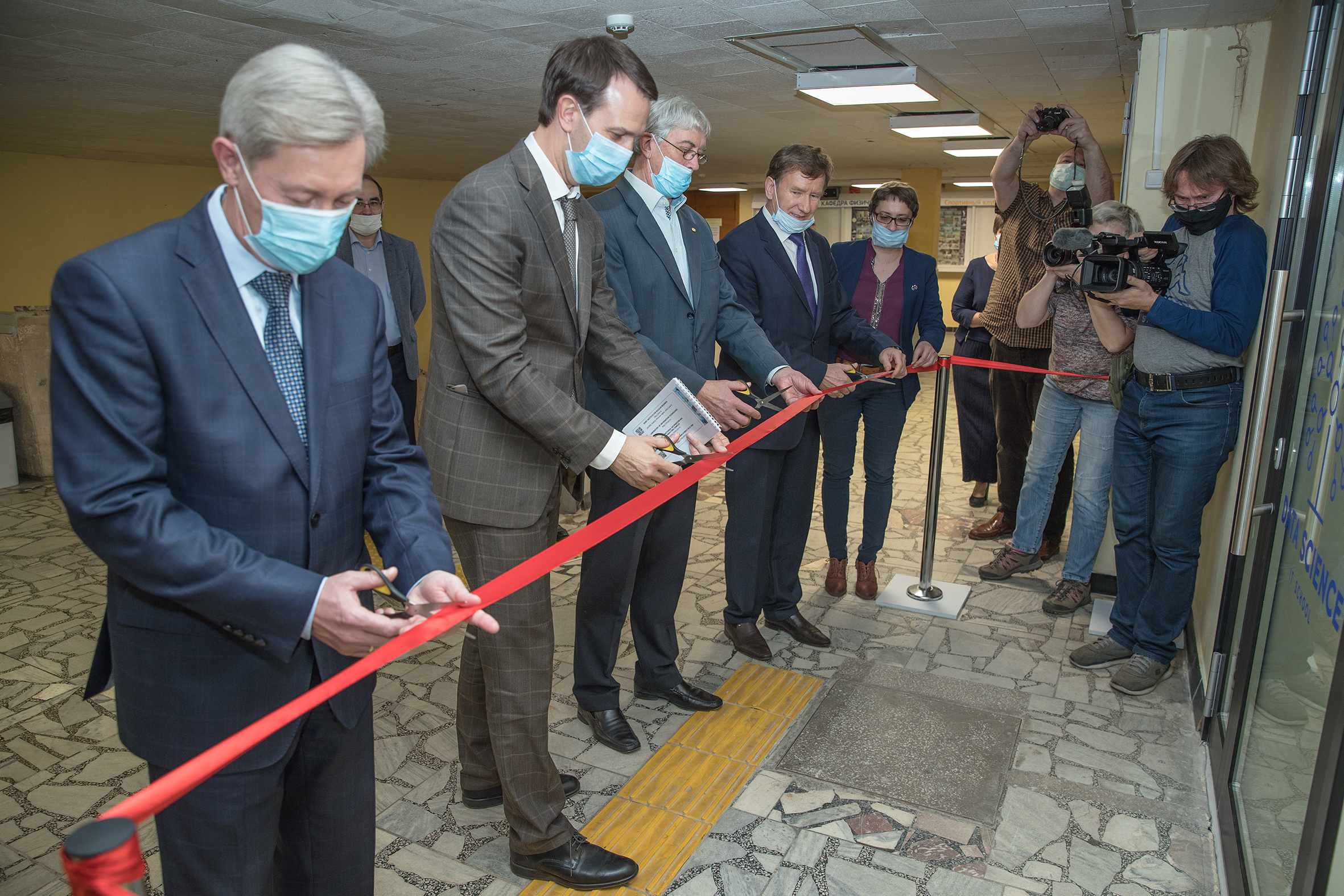 On 14 October, a solemn opening ceremony of the educational infrastructure of the International IT School "Big data analytics" was held in the State University "Dubna".
The infrastructure includes new classes for students mastering the School's programme aimed to train highly qualified IT specialists for the development of computing in mega-science projects, big data analytics, digital economy, and other promising areas.
The solemn opening ceremony was dedicated to the beginning of the new, third academic year at the School. The ceremony was attended by Rector of the University "Dubna" D. V. Fursaev, First Vice-Director of the Joint Institute for Nuclear Research G. V. Trubnikov, JINR Vice-Director B. Yu. Sharkov, scientific leaders of the School, namely Director of the Laboratory of Information Technologies JINR V. V. Korenkov and Director of the Institute of System Analysis and Management of Dubna University E. N. Cheremisina. Students of the IT School also took part in the event.
D. V. Fursaev thanked the JINR Directorate for their help in repairs and equipping the new educational infrastructure. Dmitry Vasilievich highlighted that the IT School "Big Data Analytics" is the joint project of the University and JINR that trains highly qualified unique specialists for fundamental science and other sectors of the economy.
G. V. Trubnikov in his address to the audience said that a new page of cooperation between the University "Dubna" and the Joint Institute for Nuclear Research opened. Grigory Vladimirovich wished the IT School to become a full-fledged hub of the multifunctional information and computing complex of the Laboratory of Information Technologies JINR.
B. Yu. Sharkov noted that the University is gaining more and more momentum, that it "rides the wave". He added that scientific Dubna is gaining its potential, and the University's contribution is getting significant.
Director of the IT School O. I. Streltsova spoke about the peculiarities of students' training. 2-grade students of the School Dmitry Marov and Ivan Khodyrev made reports on their scientific activities.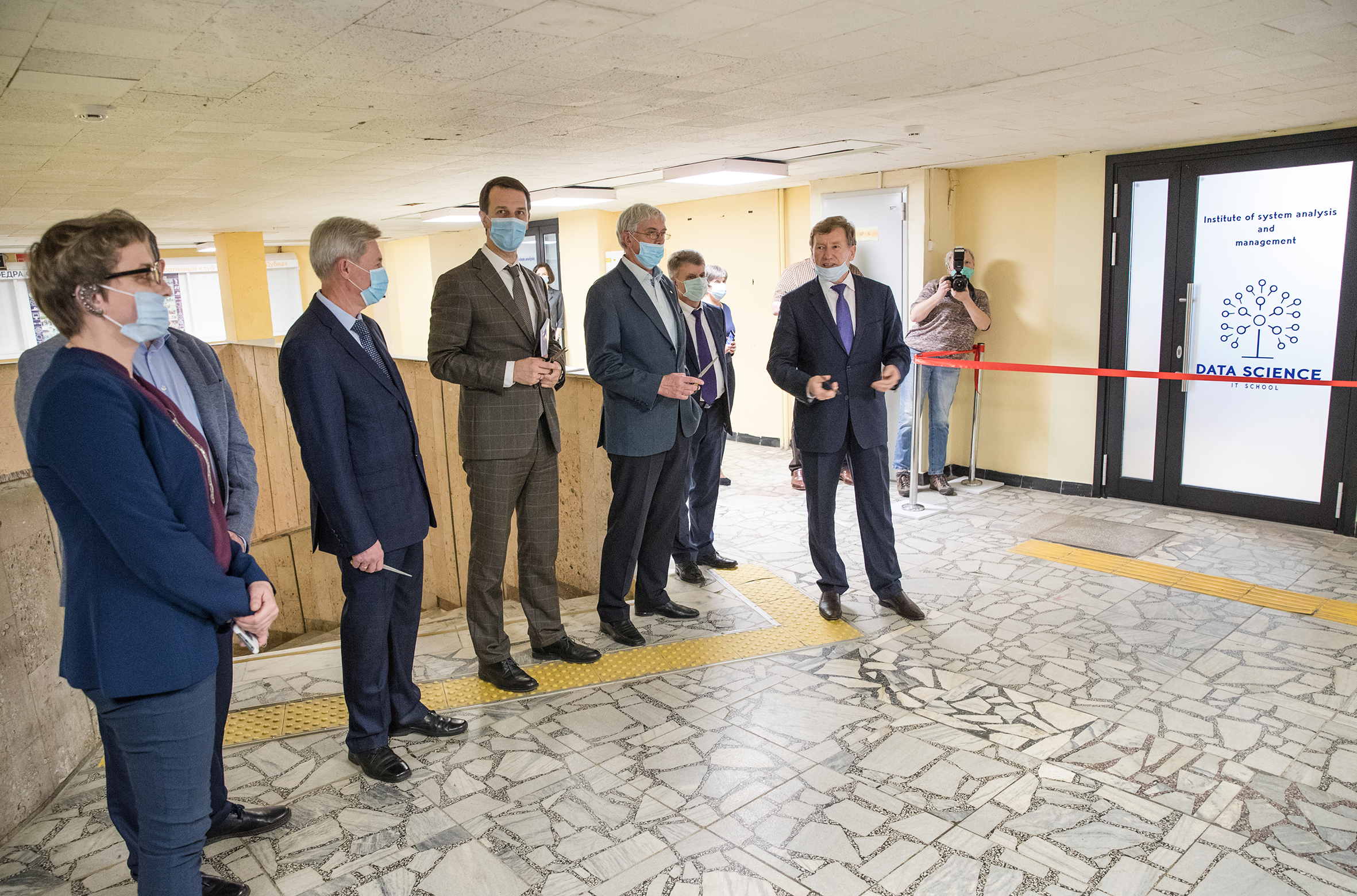 Source: University "Dubna"
Photos by Igor Lapenko